KANNAPOLIS – The emergence of West Cabarrus' kicking game and the absence of A.L. Brown's allowed the Wolverines to escape Kannapolis' Memorial Stadium with a 19-18 victory over the Cream of Cabarrus fifth-ranked Wonders Friday.
West Cabarrus' Josh Elias booted a season- and career-long 40 yard field goal in the third quarter, and his 37-yarder with nine minutes remaining in the game were the deciding points.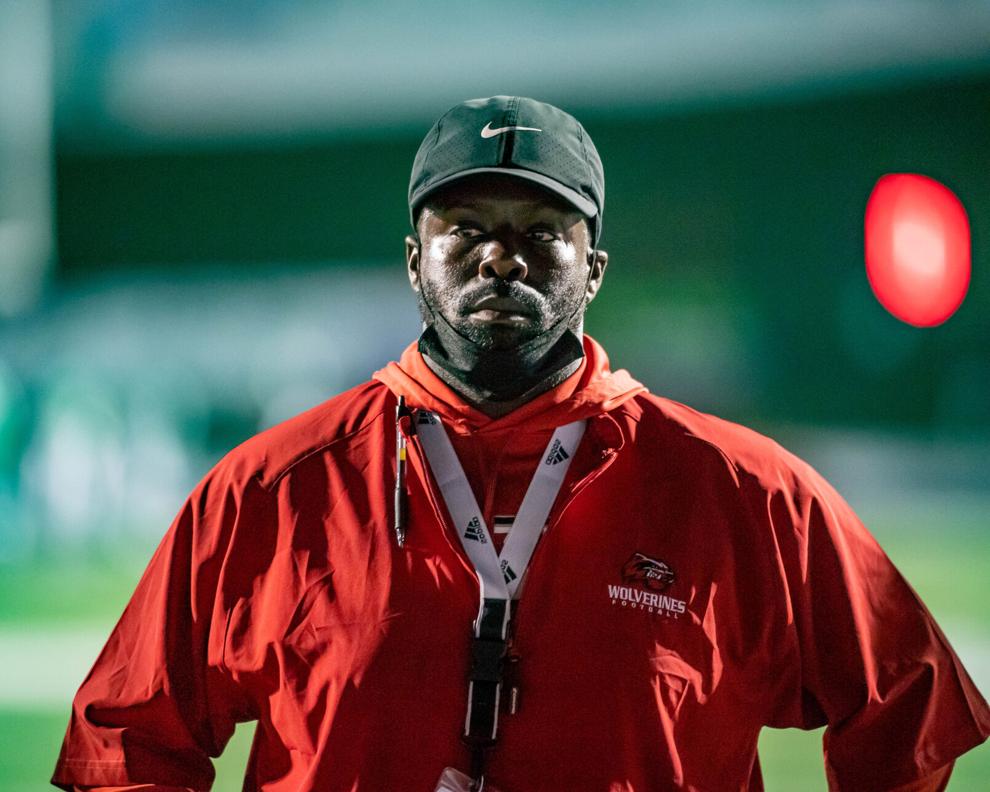 "I'm just going to tell you something, Josh Elias does a great job kicking for us," said West Cabarrus coach C.J. McEachin. "Good snaps by our center (Jacob Brown), and getting it down by our holder (Demarrio Chalk) … and we kicked the ball through the uprights. We're where we are today because of the preparation of getting that done in practice."
The Wolverines snapped a two-game losing skid, while the Wonders lost their fourth in a row.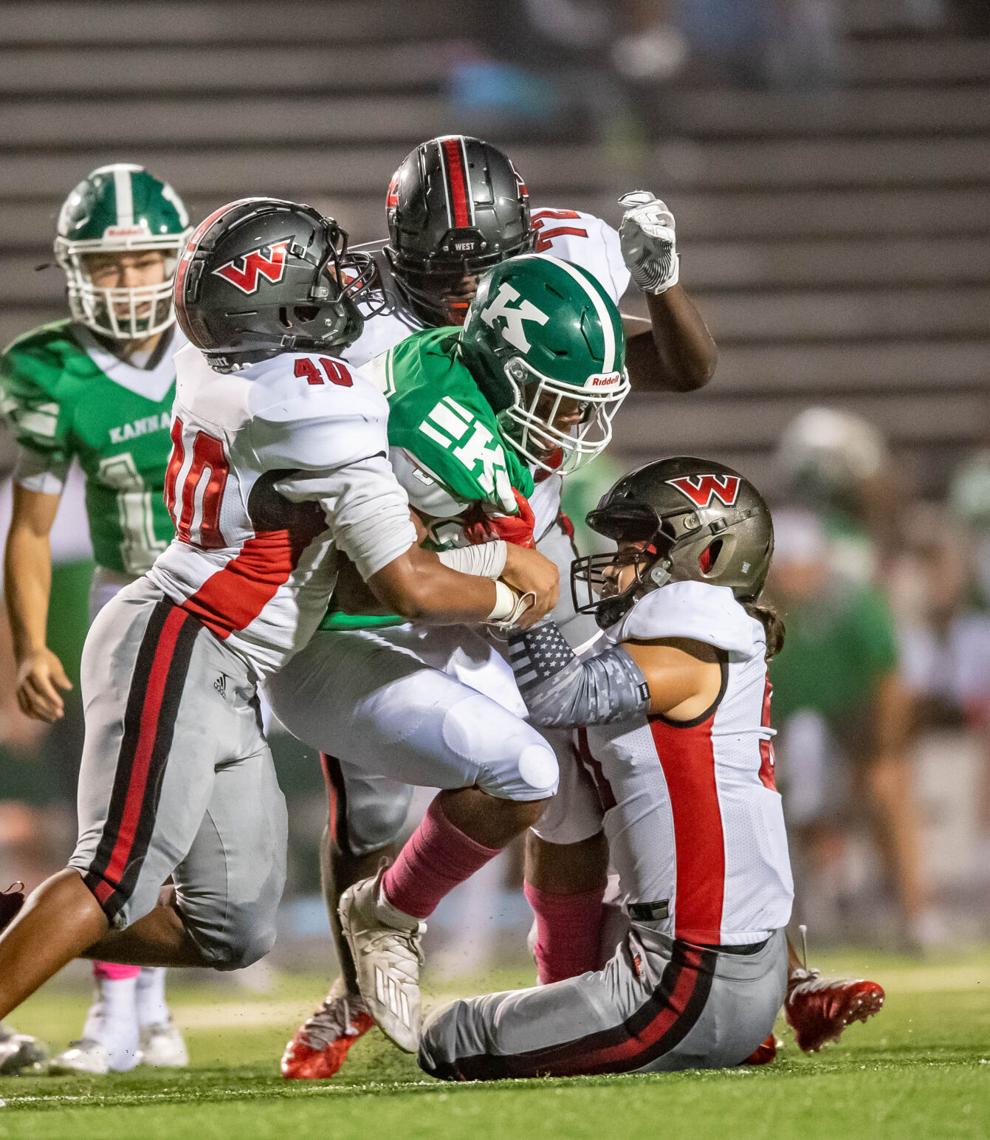 It was evident the Wonders missed inactive kicker Ty Woods. A.L. Brown failed on two-point conversion tries following all three of its touchdowns, and when the Wonders had the ball at the West Cabarrus 1-yard line in the game's final seconds, they unsuccessfully ran pass plays on third and fourth downs instead of attempting a field goal.
"It's tough when you're out of timeouts, and we needed a timeout to get the right play called," said A.L. Brown coach Mike Newsome. "And you still probably had the right play called. We had an opportunity to score. But the kids fought hard to put themselves in position to be down there to win the game."
West Cabarrus 3-4 overall, 2-2 Greater Metro 4 Conference; A.L. Brown 3-4, 0-4 GMC
Trailing 18-10, West Cabarrus answered an A.L. Brown touchdown by scoring one of its own on its next possession near the end of the third quarter.
On first down from the Wonders' 17-yard line, West Cabarrus quarterback Atreyu Cooper lofted an arching throw into traffic in the left, back corner of the end zone. Sophomore receiver Gerard Evans was the one who leapt the highest among teammate Christian Hopper and two A.L. Brown defenders, turning it into a touchdown with 1:16 left.
West Cabarrus earned the deciding points on Elias' kick just inside the fourth quarter.
● The Wolverines defense forced six turnovers: five fumbles and R.J. Caldwell's interception on the game's second play from scrimmage.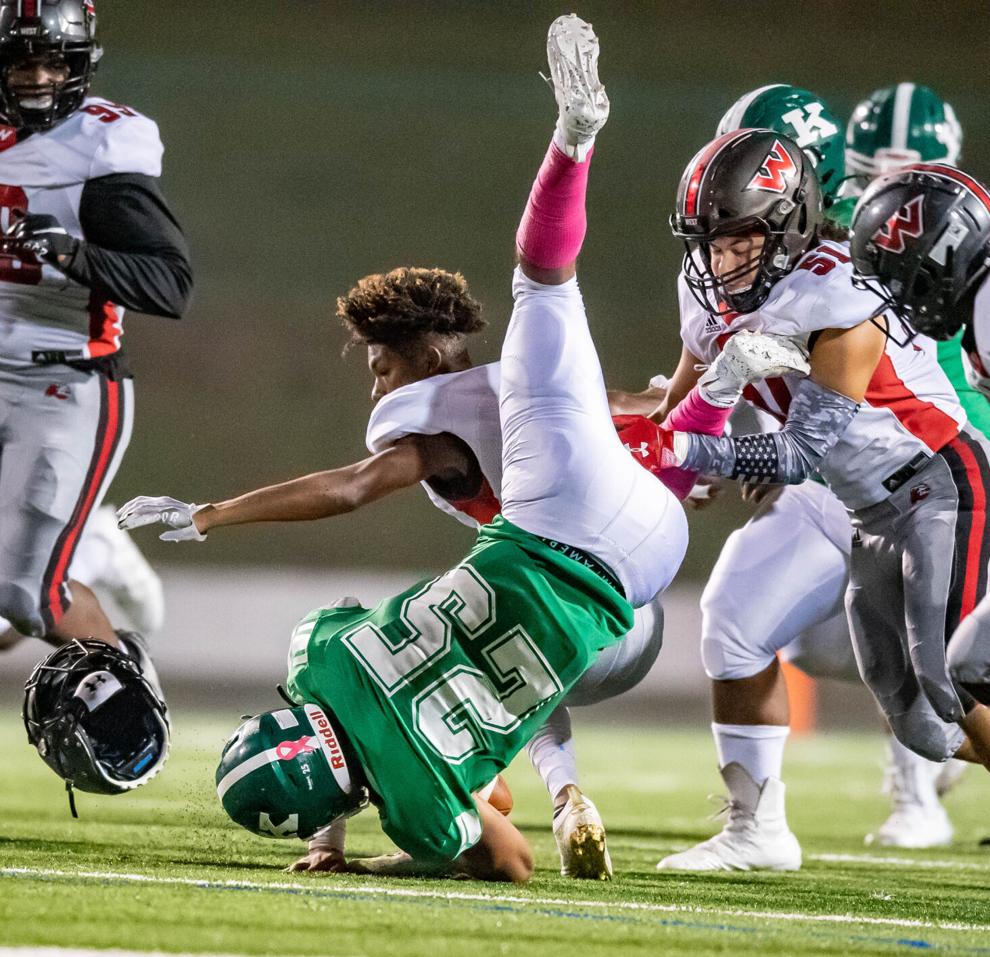 ● Ross Vazquez's 33-yard touchdown run in the third quarter accounted for more than half of his team-high 61 rushing yards on 10 carries.
● Sophomore defensive back Curtis Fields led West Cabarrus with eight tackles, three of which came on A.L. Brown's final drive.
● Cooper warmed up in the second half, completing five of eight pass attempts after halftime. He finished with 123 yards and a touchdown on 10-of-25 passing.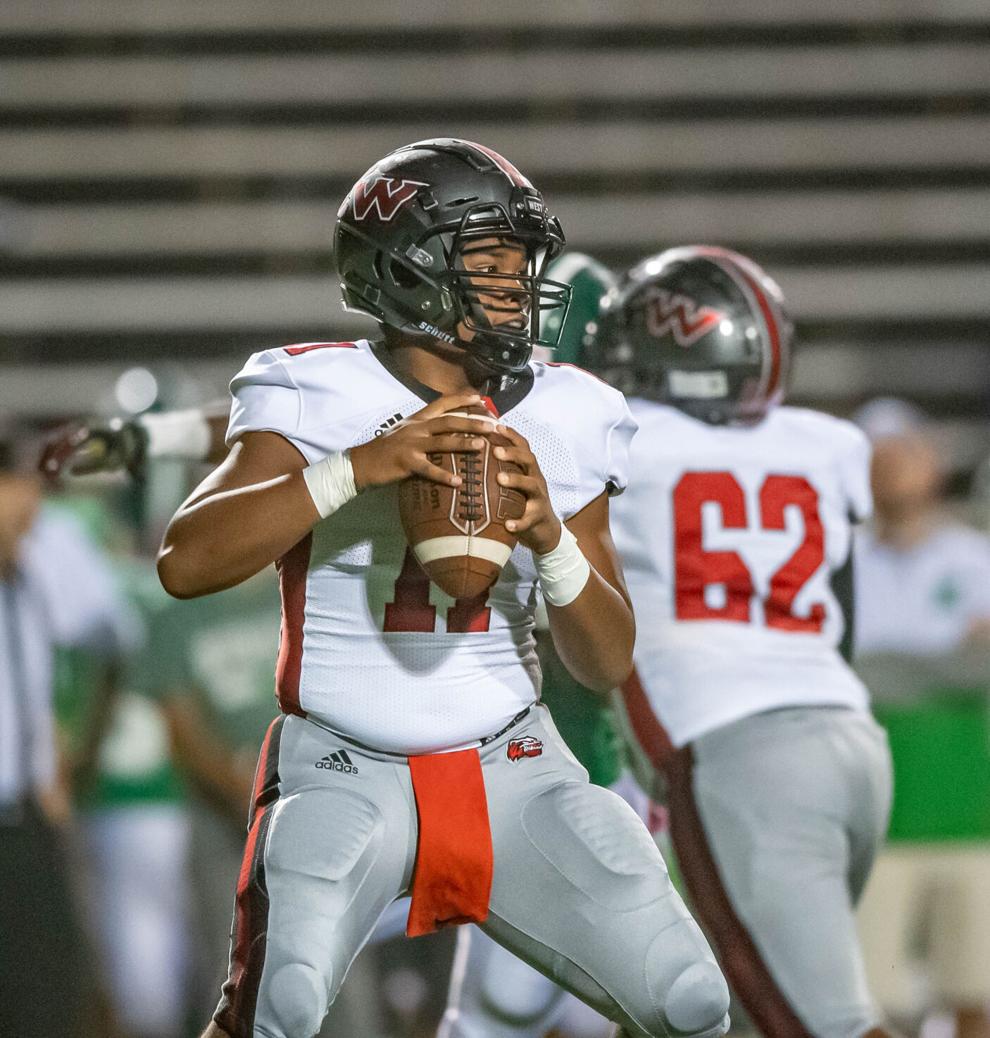 ● Xavier Chambers did a little bit of everything. He had six catches for 58 yards and a touchdown, threw a 14-yard scoring pass to Torren Wright for the game's first points, played a solid defensive game in the secondary, and handled Woods' kickoff and punting duties. His best punt was a 46-yarder that was downed at West Cabarrus' 1-yard line near the end of the first quarter.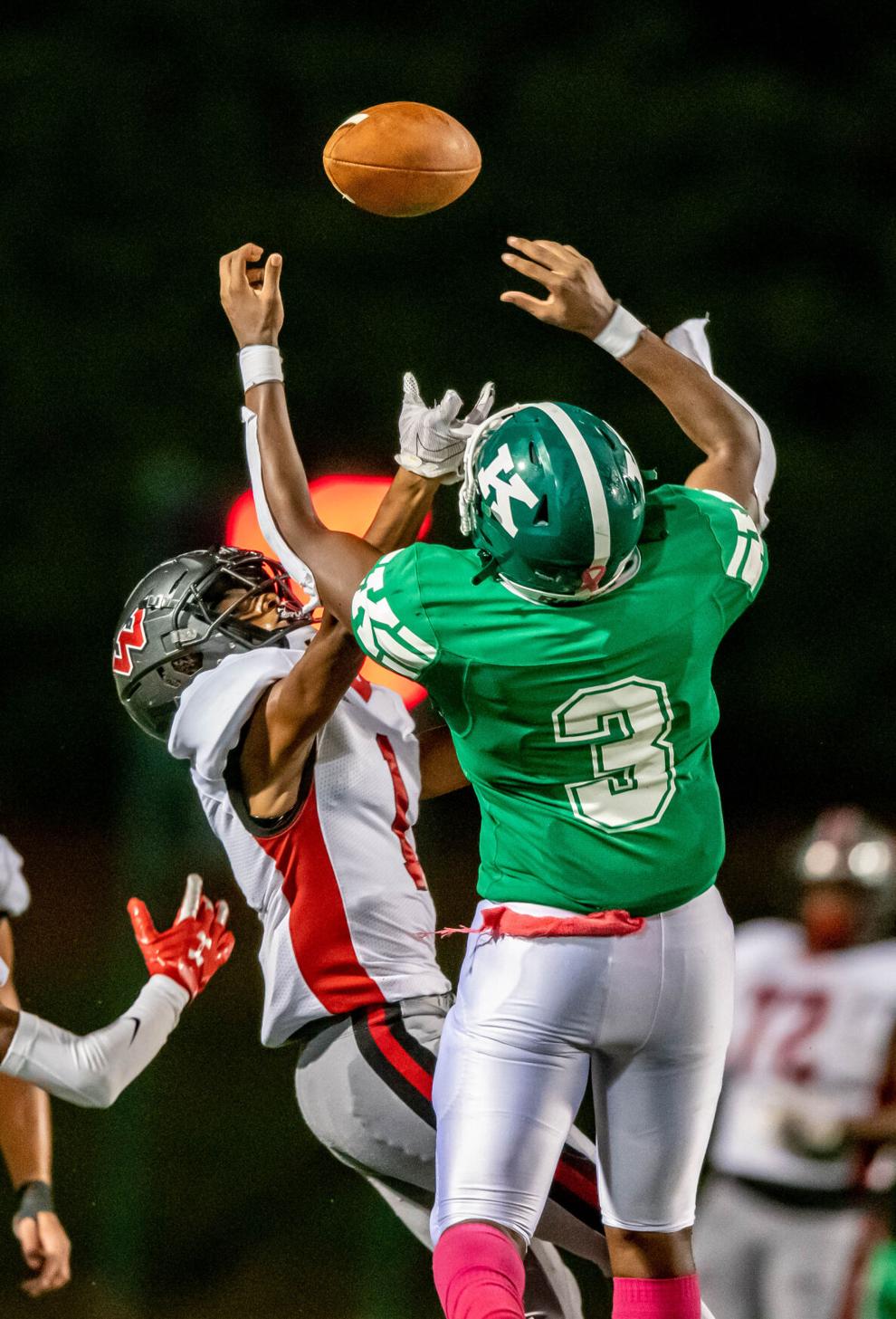 ● Senior quarterback Joey Vanover bounced back after sitting out last week's game by completing 13 of 27 pass attempts for 128 yards and two scores.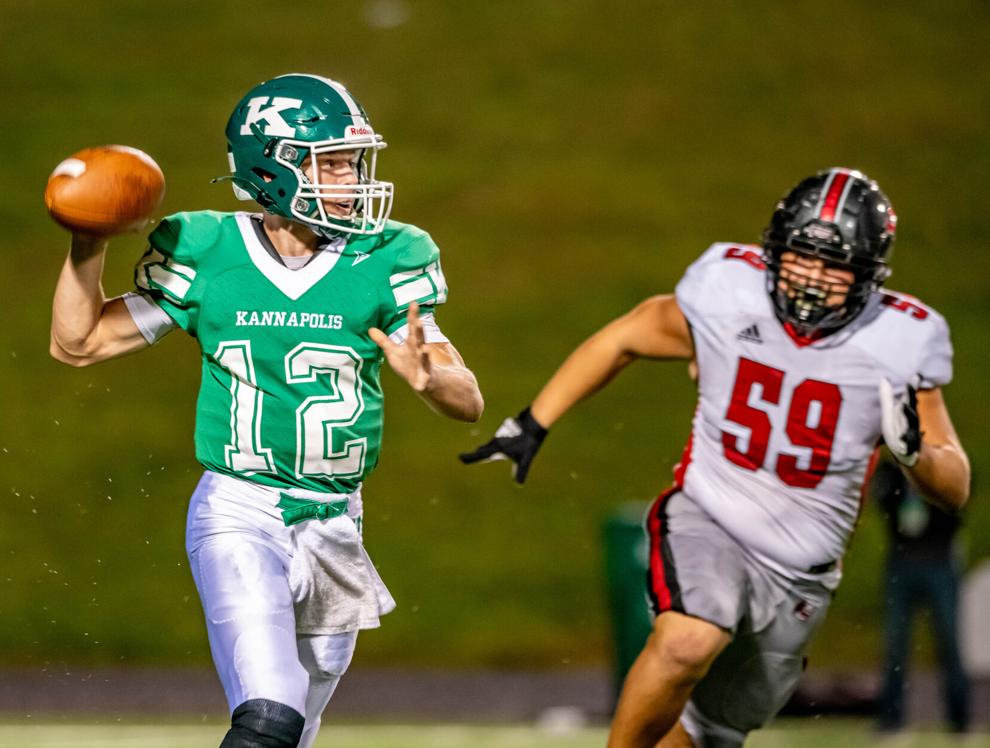 ● Wright, a N.C. State commit, had a game-high 11 tackles from his linebacker position and scored a touchdown on a 14-yard reception in the first quarter.
● Late in the second half, A.L. Brown's Cannon Crew, the students responsible for igniting the school's symbolic cannon after Wonders' scores, acknowledged its recognition over the public address system by sounding a blast. The resulting smoke crawled over half the field like it does in a haunted house. It eventually got so thick that game officials temporarily stopped play with just over 30 seconds remaining in the first half as West Cabarrus just crossed midfield. Wonders Wright waved his arms in vain trying to push the smoke downfield. But at 6 foot 3 and 220 pounds, he became A.L. Brown's biggest fan at that point.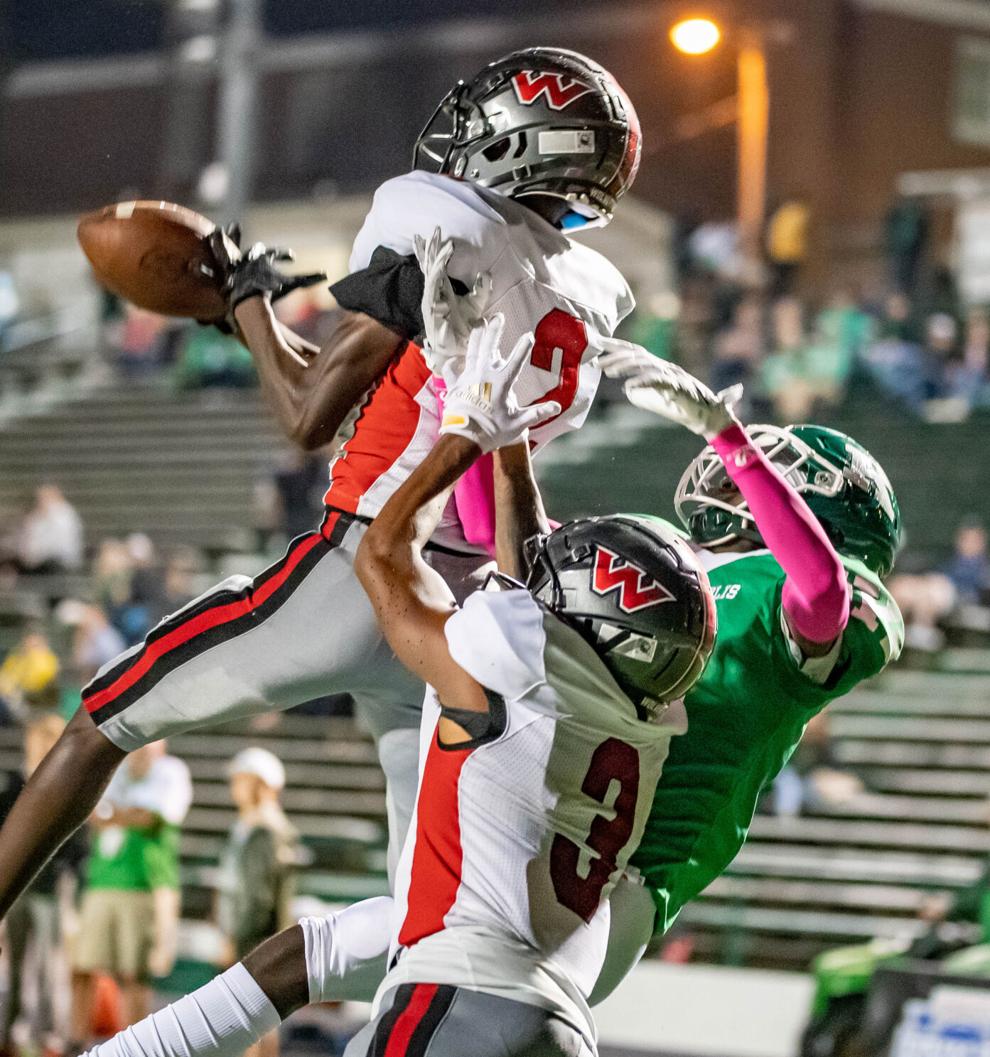 ● Speaking of fans – the traditional kind you find at sporting events – a lot of them didn't show up Friday. Undoubtedly, the day's soggy weather kept many away. But with the naked eye, it looked as if the Wonders' faithful barely outnumbered those from West Cabarrus in the opposite side's bleachers.
● Jaden Johnson, who led A.L. Brown with 73 rushing yards, lost a fumble on a hard hit in the first half. Doubling as a linebacker, Johnson got his revenge just three plays later when he caused a fumble by a West Cabarrus ball carrier that was recovered by a Wonders teammate.
Both teams play home conference games on Oct. 15. West Cabarrus hosts Mooresville, while A.L. Brown plays South Iredell.
West Cabarrus     0        0          16        3 – 19
A.L. Brown           12        0            6        0 – 18
ALB – Torren Wright 14 pass from Xavier Chambers (run failed)
ALB – Jaden Johnson 20 pass from Joey Vanover (run failed)
WC – Ross Vazquez 33 run (Josh Elias kick)