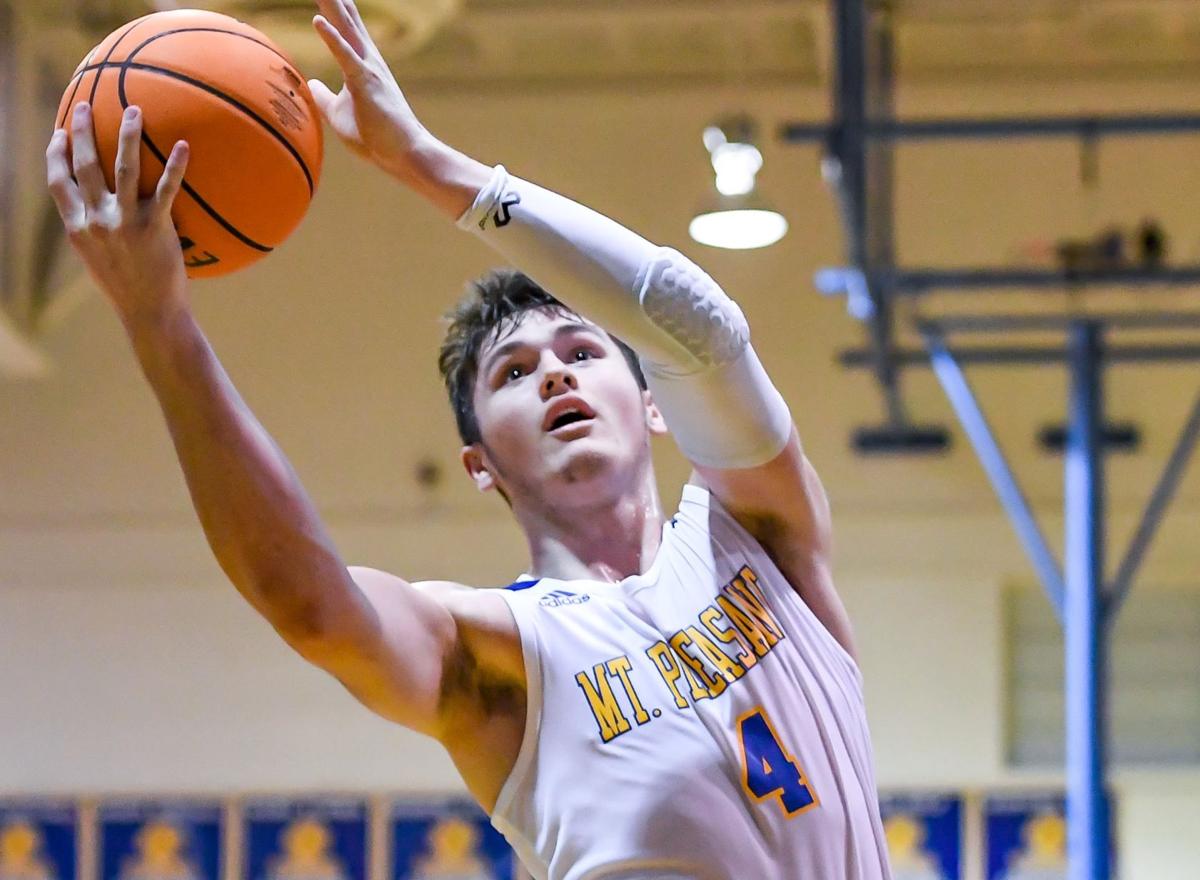 MOUNT PLEASANT – One of the most promising athletes in Cabarrus County, Hunter Sloop said he began having thoughts of transferring from Mount Pleasant High School about a year ago, when his profile as a college prospect first began to rise.
He was 6 foot 8, going into the 11th grade, and Division I college scouts in baseball and basketball were beginning to know his name. But Sloop remained a Tiger last year, proved himself as a standout on the basketball court, and what figured to be a highly productive baseball season didn't happen only because of the outbreak of the coronavirus.
So this year, Sloop said, the time was right for him to leave his hometown school for a chance at going as far as he can in sports.
Sloop this spring made the decision to transfer to Lake Norman Christian School in Huntersville. He also will "reclassify" as a junior, giving him two more high school seasons to impress college scouts and be recruited to the highest level.  
Sloop is among a recent group of high-end boys basketball players to leave for the private-school ranks outside the county, as Cannon School star Jaden Bradley (Florida's IMG Academy) and Cox Mill's Quave Propst-Allison (Charlotte Providence Day) also have made moves. 
"I really thought I needed to reach a bigger audience and play around a lot of other competition – in baseball and basketball," Sloop told the Independent Tribune. "But all in all, I think (Lake Norman Christian) is a good fit for me. And for me to re-class and get an extra year will really benefit me a lot."
During the 2019-20 basketball season, Sloop proved to be one of the top players in the county, averaging more than 20 points and 10 rebounds per game. He showed point guard skills as a ball-handler and a deft touch with range on his jump shot. He also was the Tigers' enforcer on the inside, oftentimes blocking shots and finishing with dunks or layups at the other end of the floor.
While it's a big blow to his team's roster, Mount Pleasant coach Jody Barbee, who's coached some of the best players the county has had to offer in recent years, wished Sloop the best in his pursuits.
"Hunter will always be a Mount Pleasant Tiger, and we wish him great success as he pursues his dreams by reclassifying to the Class of 2022," said Barbee, a Mount Pleasant alumnus who coached NBA G Leaguer Matt Morgan, Duke guard Wendell Moore Jr., North Carolina guard Leaky Black and Charlotte 49ers wing Caleb Stone-Carrawell at Cox Mill before taking over the Tigers last year.
While he will play two sports at Lake Norman Christian, Sloop said he first developed thoughts about transferring from Mount Pleasant after conversations with coaches from his AAU team, Team Loaded NC in 2019.
"They thought it would be a good idea, but I really never got to (transfer) because it was such late notice," he said.
Playing last season at Mount Pleasant still didn't hinder Sloop's ability to draw interest from colleges. Thus far, he said, he's been contacted by the Charlotte 49ers, Appalachian State, Campbell, and Western Carolina. However, that number is expected to increase as the summer progresses.
Sloop also already has a close connection to the Lake Norman Christian staff, as former Mount Pleasant assistant coach T.J. Tolbert is now an assistant with the Huntersville school. Tolbert also is Sloop's longtime personal basketball trainer.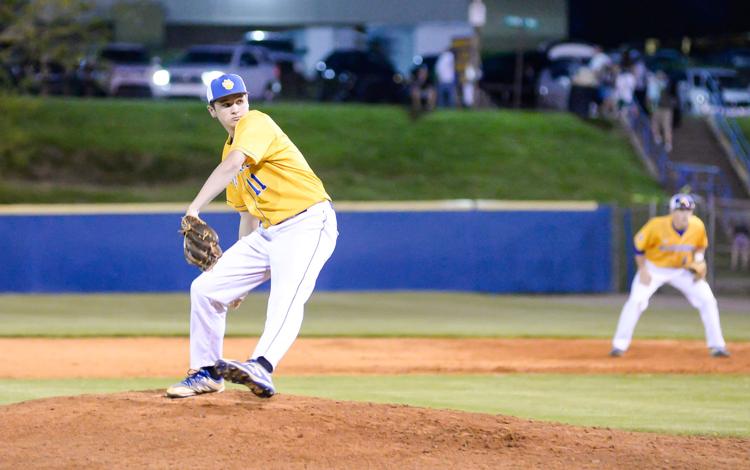 But for as talented as Sloop is on the hardwood, he's already caught the eyes of scouts from some of Southeast's top college baseball programs. As a tall, muscular, hard-throwing, right-handed pitcher, some even consider him a future Major League Baseball prospect.
Currently, Sloop said, his fastball is clocking in at 90 to 91 miles per hour, while he's throwing his curveball in the high 70's and low 80's. As a result, he's been communicating with coaches from Clemson, South Carolina, Florida State and Kentucky, to name a few of his suitors.
This number also is expected to increase, perhaps even more than his interest from basketball coaches.
"I started playing with 5 Star Baseball this summer for showcase, and my head coach, Brian Hoop, used to be the assistant coach at Florida State," Sloop explained. "He knows a lot of college coaches, and he's talked to a lot of them."
Hoop also is the head baseball coach at South Mecklenburg High School.
Sloop said he isn't sure which sport will be his emphasis when he graduates from high school in 2022.
"I really haven't made that decision yet," he said. "But I don't really want to do two sports because I've been doing two sports my whole life, and I think I just really need time to focus on one and perfect my craft in one."
Whenever the 2020-21 academic year starts for him, Sloop said he'll be fine making the 35-minute drive to Lake Norman Christian. He said he's ready to work toward his future as an high-profile athlete, even if it means leaving Mount Pleasant before many expected.
"It's always tough to leave your friends that you've grown up with your whole  life, but sometimes you've got to sit stuff like that aside," Sloop said. "You can still hang out with them on the weekends or after practice during the week."
Be the first to know
Get local news delivered to your inbox!