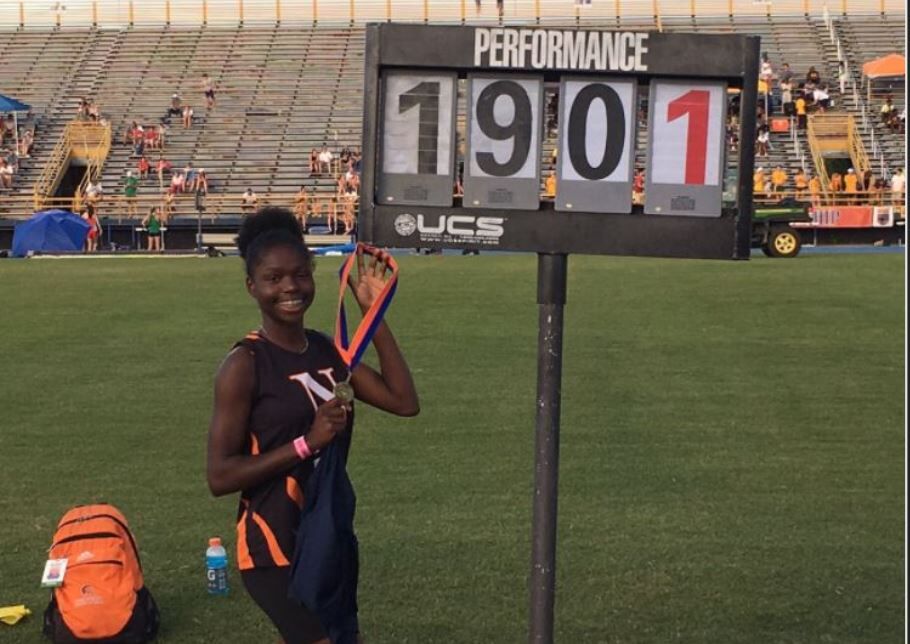 CONCORD – The mission was complete: Chaunesse Barringer was a state champion.
Better than that, the Northwest Cabarrus junior was now a state record-holder, having won the 3A girls long jump title by flying a classification-best 19 feet, 1 inch at the N.C. High School Athletic Association track & field championships at Greensboro's N.C. A&T State University Saturday.
"She was just ecstatic," recalled Northwest Cabarrus track coach Tyrone Pierce. "She had the big ol' smile on her face. She said, 'I did it, Coach! I did it! I'm state champ!'"
Now, it was all about the celebration, which, as is customary, included lots of pictures. So Barringer smiled widely as she stood in the center of the humungous stadium and posed like a pro.
This was her moment, the one she'd been waiting for since she first reached the state championships as a freshman two years ago, only to leave empty-handed.
This was the moment that had motivated her through tough practices in steamy conditions and sometimes kept her from the sport she fell in love with long before her track days: basketball.
But then again, this wasn't just her moment; this was a moment for her school, and she wanted it documented.
"That pushed her even more," said Pierce. "We took a picture at the end with her state championship T-shirt, and then she said, 'Coach, I want to take a picture with me by the record in my Northwest uniform.'"
So together, they walked to the sign by the long jump pit still displaying her record-setting distance. Barringer peeled off the navy blue state championship top, putting her Northwest uniform top front and center.
Now, things were perfect. Her championship would be public record – for her AND her beloved school.
"That just shows how much she wanted to represent Northwest and wanted to do it for her teammates as well as her family at Northwest," Pierce said. "It was pretty cool."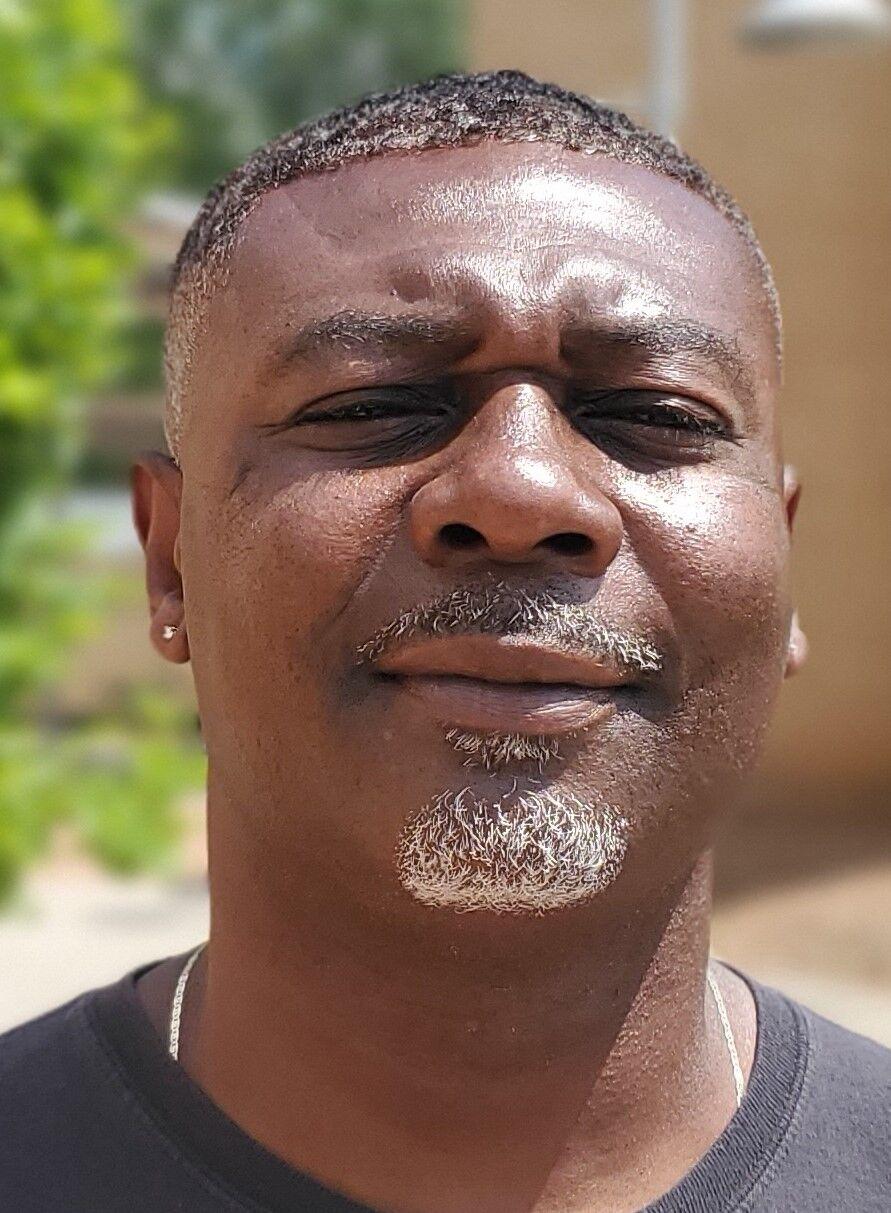 Although she competes in other events, Barringer had been a force in the long jump all season. Back in May, she began to garner statewide attention when she popped off a jump of 19-5, making her No. 1 in the state – by a foot. Then, at the 3A Midwest Regional a few weeks ago, she put that mark to sleep when she soared 19-9.
Going into the Saturday's state meet, Barringer was the No. 1-seeded jumper, and she didn't waste any time proving why. On her first jump of the day, she put up the decisive 19-1.
And she wasn't even feeling her best at that point.
"I was still nervous because I was still thinking one of the girls could jump that or jump over that," Barringer said. "But once I did my first jump at 19-1, it really calmed me down because no one else was jumping anywhere close to that."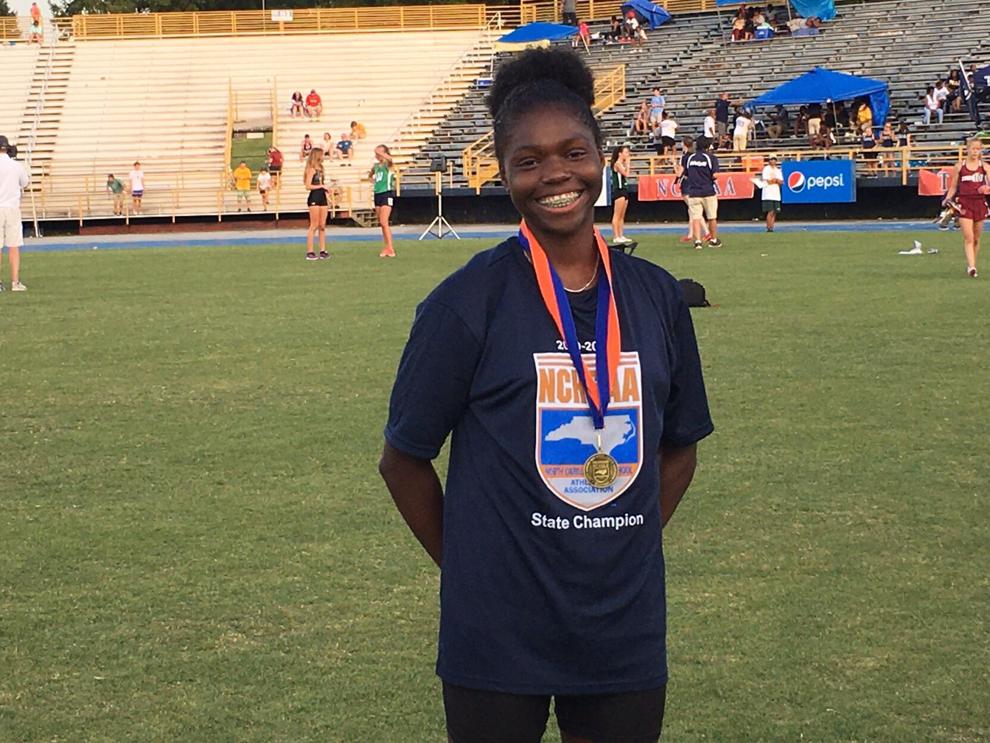 At that point, it was pretty much a matter of how far Barringer would jump on the rest of her jumps -- and she had five more left since this was just her first attempt in the preliminaries – and what further damage she could do to the Class 3A state record.
Unfortunately, she scratched on her next two jumps in the preliminary round and then was too far behind the takeoff board on her three attempts in the finals to surpass her opening jump.
"In the finals, I tried to fix my mark and ended up still not hitting the board the right way," Barringer explained. "One of them, I didn't hit the board at all – I was like 2 feet behind it. The other two, I was barely on the board."
But those two scratches in the first round? She almost obliterated her state record.
"She had two good pops that were probably over 20, but she fouled just a little bit," Pierce said. "It was amazing. But I do believe she can easily get there next year."
Either way, Barringer was the state champion. All those worries she had about competing on North Carolina's biggest stage for the second time could be forgotten. The girls who had beaten Barringer during her freshman season were now all looking up to her.
"I think it was a lot of pressure off of her," Pierce said. "We talked about it at the track meet because there were three other young ladies that participated in the 3A state who also participated in the state meet as freshmen. Chaunesse just missed out on finals that year, so this year the goal was to get on the medal stand.
"After the season got going and she started jumping, we set our goals up a little bit higher – being a state champ. And that's something that was her drive all year."
Now, by having posted one of the top 80 jumps among high school girls in the United States, Barringer has qualified for the national competition, which this year will be held in Jacksonville, Florida, on the campus of the University of North Florida.
Barringer said she doesn't yet know if she will attend.
"I'm debating about nationals," she said. "I have to talk with my mom about it."
One thing she does know is that she gave Northwest Cabarrus High one more moment in the state's spotlight.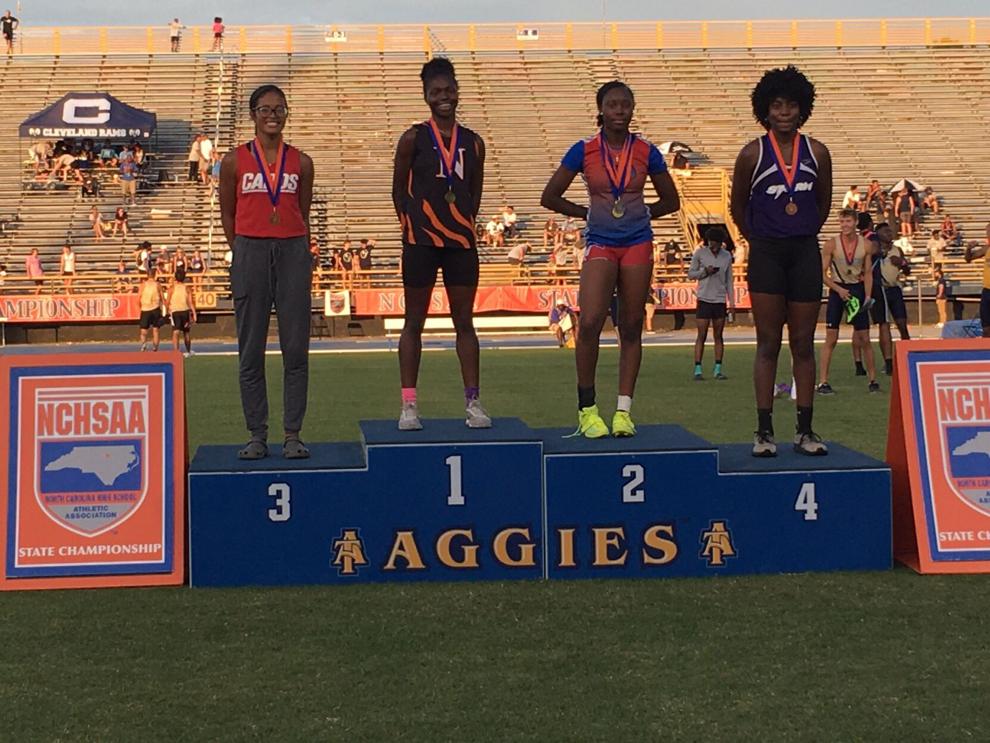 Obviously, people all over the country know that Major League Baseball heroes Kyle and Corey Seager are Northwest graduates, as well as Super Bowl-winning punter Bradley Pinion. They're also aware that well-known NASCAR driver Bubba Wallace attended the school that takes up real estate in both Concord and Kannapolis.
But now, after Saturday, plenty of people in the state know the 3A state long jump record-holder goes there – proudly goes there.
And she wants her school to get all the attention it can.
"Our school is really downplayed for our athletics," Barringer said. "People don't really believe we can go as far as we do. I wanted to show that I represent Northwest as a state champion. I want people to know that Northwest still has athletes out there that can compete."