Seven-year-old T.J. Hatcher waited along Union Street wearing the shirt of his favorite NASCAR driver, Joey Logano.
Haulers of NASCAR's best drivers paraded through downtown Concord Thursday evening on its way to Charlotte Motor Speedway.
"I want to see Joey Logano win," said Hatcher, who had a wristband that allowed him to meet Logano. "I want to ask him about winning the championship."
Logano visited the annual Haulers Parade, answered questions on the stage and signed autographs and taking photos with fans.
"It sounded like a train coming through," Logano said of the loud parade.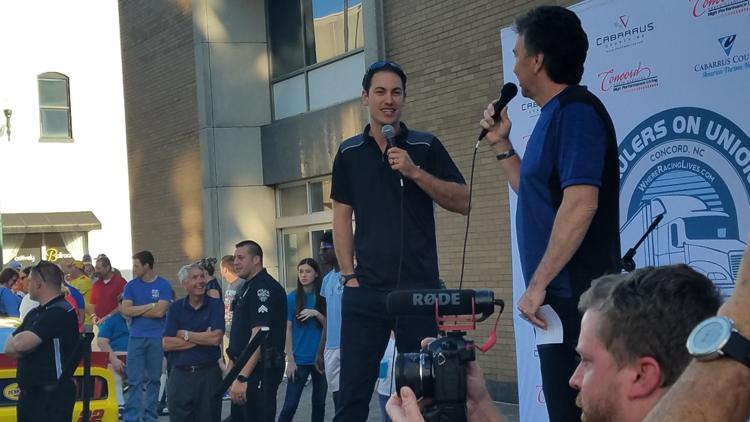 This year's public appearances for Logano, the driver of the No. 22 car, comes with seemingly a lot more fanfare and attention.
He is the current Monster Energy NASCAR Cup series points leader and the reigning champion.
"It's a very busy couple of weeks here," Logano said. "I get to come out here and do things like this, meet a lot of fans. They really make it a cool couple of weeks."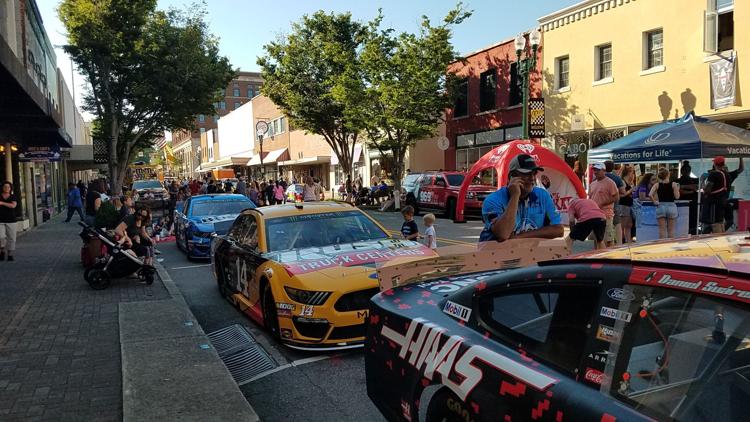 Drivers will compete in the Monster Energy NASCAR All-Star race is this weekend at Charlotte Motor Speedway, with $1 million on the line.
NASCAR will remain in Cabarrus County through Memorial Day weekend with the running of the Coca-Cola 500.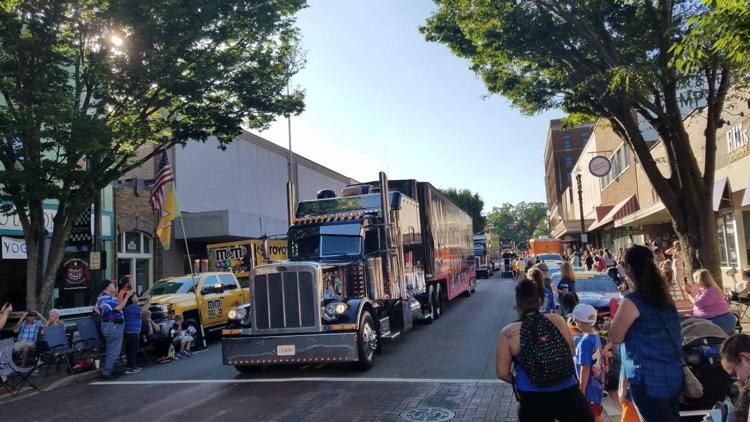 Over these two weeks, there are many public NASCAR events to celebrate the sport, including Thursday's Haulers Parade.
Concord resident Brandon Keene watched the parade with his family, including his 4-year-old son Blaise, who races go karts.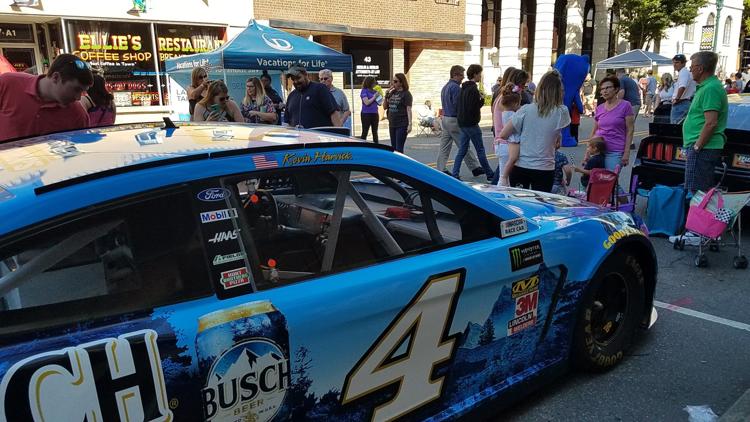 "My son Blaise, just his reaction to it," Keene said. "This year, we had earplugs. Last year, we didn't have earplugs and it caught us off guard. He loves seeing all the big trucks, and they are loud, just as he likes. He races go-karts, so he likes anything racing."
Blaise said he's pulling for Kyle Busch, the driver of the No. 18 M&M car.
"I want to see the M&M car because I want to eat all of the M&Ms," Blaise said.
Kristen Roe attended the festivities with her two sons, Carter and Mason.
Show cars were lined up along Union Street. There were interactive games, including a lug nut challenge. The band Too Much Sylvia played, while mascots interacted with guests.
"They really enjoy it," Roe said. "We've been out here the last few years. This gives the boys a chance to see the trailers up close, and the cars up close."
Be the first to know
Get local news delivered to your inbox!