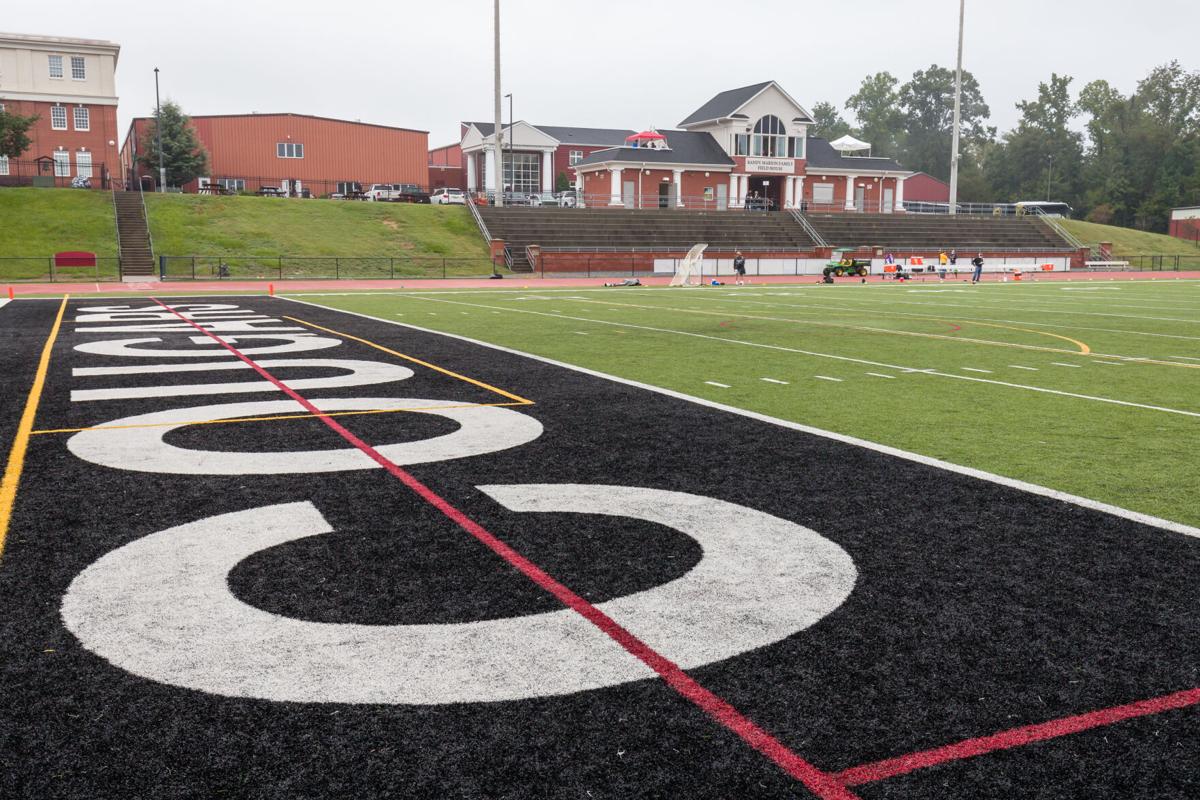 CONCORD – The sight of the glowing lights of a distant high school football stadium has provided plenty of inspiration for many written passages about the romance of autumn Friday nights and the young gridiron heroes for which they were made.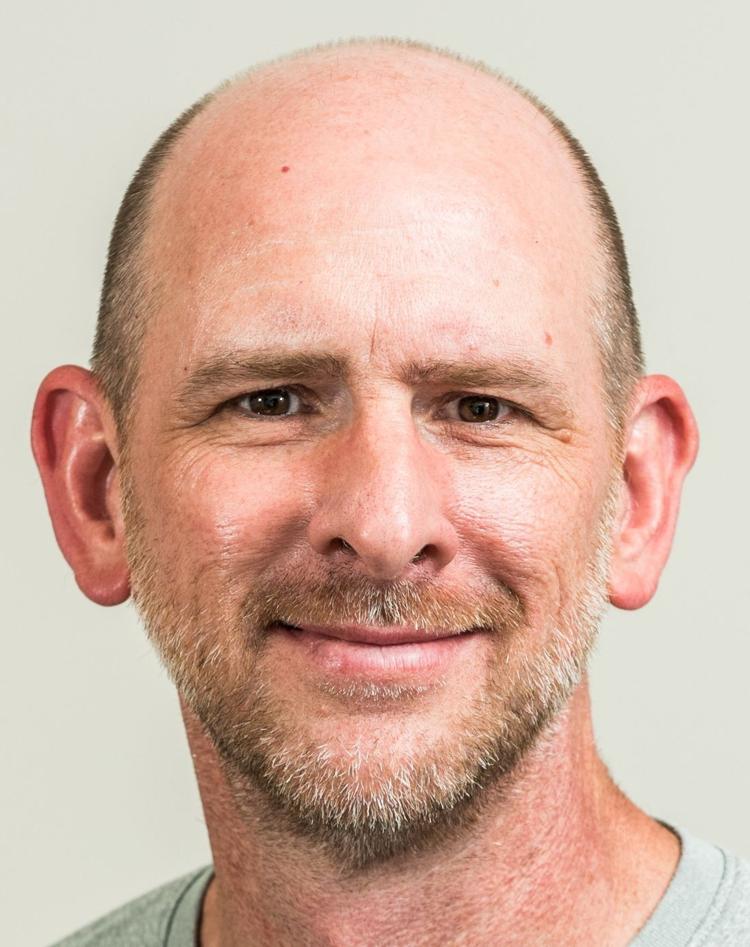 A couple days ago, driving up the winding entrance of Cannon School toward Randy Marion Field provided one of those moments. The football stadium is hidden on the backside of campus and a day's worth of rain – sometimes heavy – placed a pall over the possibility that a game would be played there Friday night.
Approaching the back corner of the Upper School building with a gray sky overhead, the aurora of the stadium's lights did not disappoint. The Cabarrus Warriors would be playing Cabarrus County's first high school football game of the 2020 season.
For the next two months, the hybrid Warriors – consisting of players from Cannon School and Concord Academy - will be the only game in town. Though delayed by a month, the state's private schools have pushed ahead with their season, while the public schools will wait until February to kick off.
During halftime of Friday's home opener with North Raleigh Christian Academy, Cannon School athletics director Katie LaRue talked about how the Warriors and the N.C. Independent Schools Athletic Association got to this point.
"It was really important that when the NCISAA set out regulations for us in the summer, they made it pretty clear that if we followed those regulations there would be a chance we could play. We weren't sure when, but we knew we could eventually get there. So we focused on getting it right."
Among the controls LaRue talked about were players wearing face coverings and social distancing as needed, team personnel overseeing the way water is dispersed, and cleaning equipment "sometimes multiple times at practice".
It allowed someone like Michael Dickens, a tight end who's been attending Cannon School since junior kindergarten, to salvage something out of his senior year – something the spring sports athletes who graduated in June weren't able to do.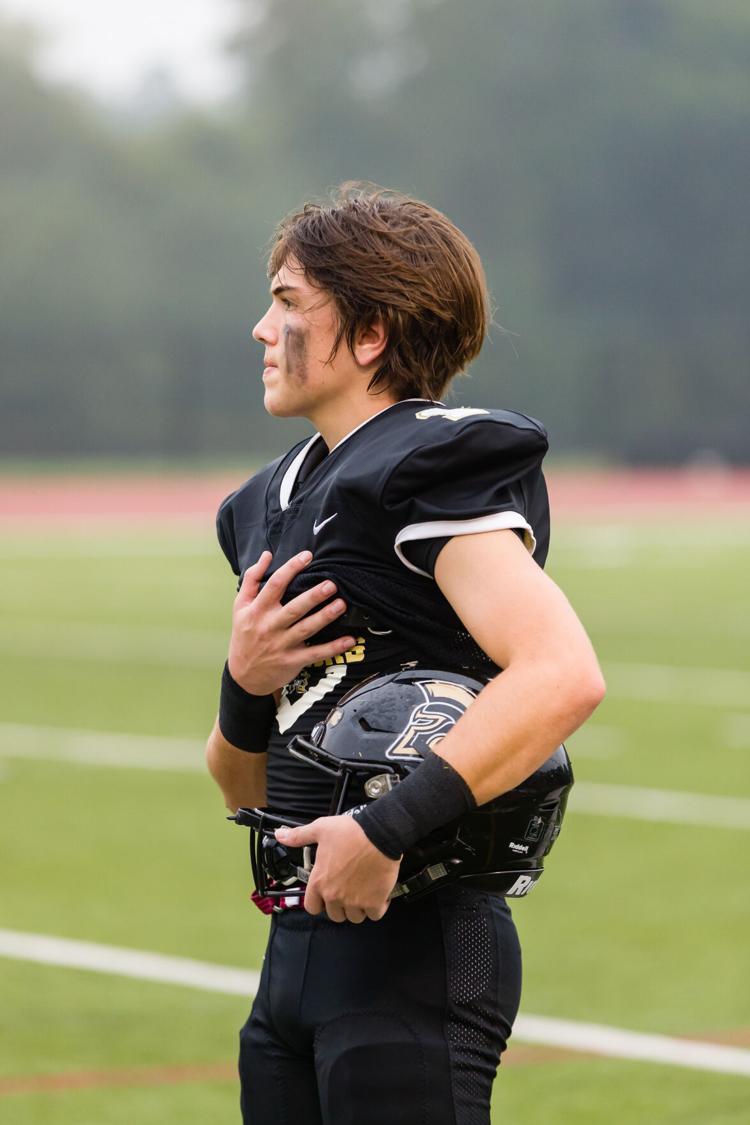 "I really didn't think we were going to have a football season," said Dickens, who caught a 63-yard touchdown reception in the Warriors' 21-14 victory. "This whole COVID thing sucks, but all these teammates are pretty much my brothers. And these coaches, I love them to death."
Granted, the atmosphere was much different than any other prep season.
Spectators were not allowed. There was no student section. No band. No hot dogs or popcorn being sold.
And when the Cabarrus Warriors cheerleaders – in full force on the Warriors' sideline – shouted out "Y-E-L-L! Everybody yell!" there was nobody in the bleachers to Y-E-L-L.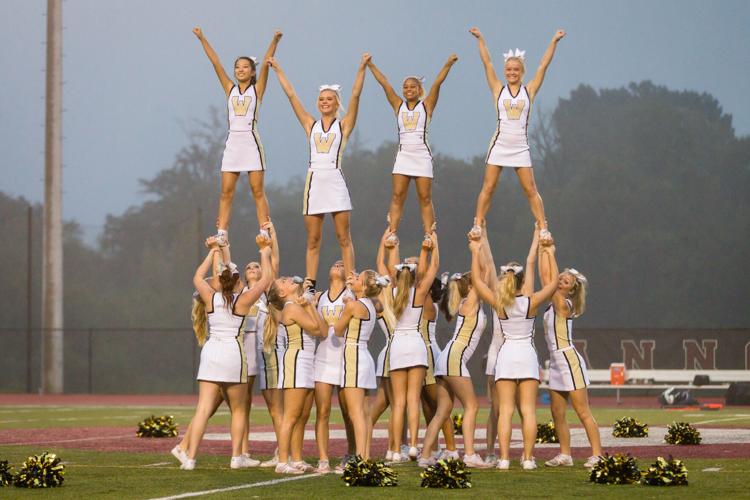 But in case you didn't know, nothing can damper the spirit of a high school cheerleader, and the Warriors' squad optimistically played to the empty stands the entire game.
"It was very odd cheering to nobody, but it was exciting that people could watch us from home," said senior cheerleader Ali Dulin.
Cannon School Programming Network (CSPN) live-streamed the game, as it often does. People watching from home could still capture some of the sights and sounds of the game, many of which were more palpable without the noise of the crowd.
They could still hear the public address announcer thanking program sponsors between plays. They could still see coaches and referees adjusting their face coverings as they needed to be heard.
And when Dickens dropped a pass at the North Raleigh 45-yard line in the fourth quarter, viewers could see, hear, and practically feel the crushing blow administered by a Knights defender that jarred the ball loose.
"One positive was that communication was pretty clear," said first-year Warriors coach Jamie Bolton. "We didn't have to deal with the crowd noise … But tonight, I don't even know if our players noticed it. They were locked in to what we were trying to do and completing our mission."
The Warriors' mission was winning the game, but they accomplished something else just by taking the field: normalcy.
Other high school sports are currently being played. But football is the sport that provides the most community to a school and a town.
And although only a few select people were allowed to witness it first-hand, those stadium lights at Randy Marion Field were also a beacon of hope.
Be the first to know
Get local news delivered to your inbox!