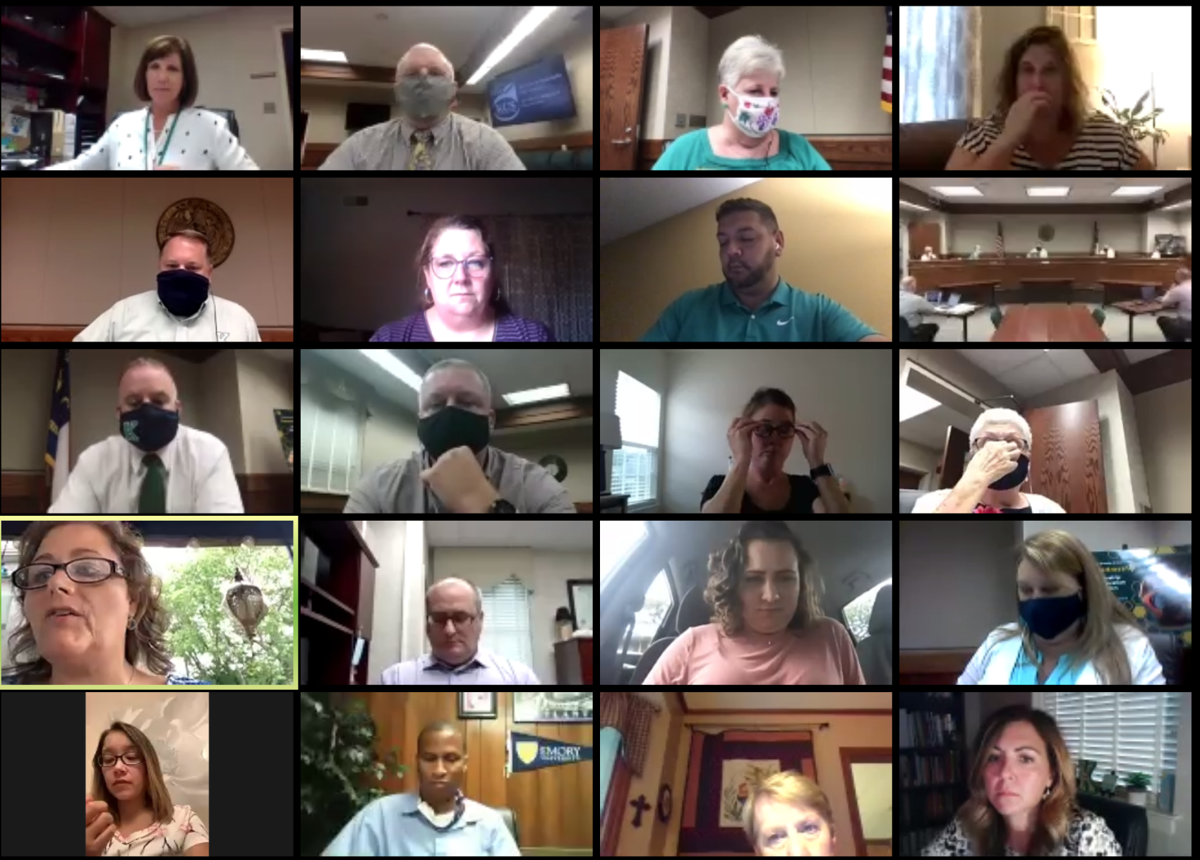 Will Crabtree, Kannapolis City Schools director of business, recommended at Monday's Board of Education meeting that the district not opt in to the payroll tax deferment, which employers could start utilizing as of Sept. 1.
The payroll tax cut that runs until the end of the year was part of a series of President Donald Trump's executive orders, signed Aug. 8, that allow employers to not take taxes from employees' paychecks under two categories: Medicaid and Social Security.
"At this time, we are going to recommend that we do not implement that, because right now, that simply is a deferment," Crabtree said. "It is not relief permanently.
"I don't want to take the chance of an employee coming up in January and having multiple hundred dollars worth of tax they have to pay back."
This is not necessarily a permanent recommendation from Crabtree.
There was one caveat to his recommendation.
"At some point in time, this law does become permanent, where there is no payback, we would then, of course, come back to you and say, 'Yes, let's please do this as it's a benefit for the employee,'" he said. "But right now, I just don't think that's really that big of a benefit. I think it would actually cause more pain."
The payroll tax cut that Trump wrote an executive order for in August was one of four.
The others he signed that day were added unemployment benefits from $200 to $400 per week, (though many states have not opted into that), an eviction moratorium that called for federal agencies to consider whether evictions are necessary (though there has been another, more extensive, eviction moratorium passed since then), and a memorandum instructing the Education Department to temporarily suspend student loan payments and interests through Dec. 31.
Throughout the area, not many businesses chose to utilize the option for the payroll tax cut.
"I've talked with other superintendents in the area, and nobody adjacent to us is opting in for this," said KCS Superintendent Chip Buckwell. "Cabarrus County government's not opting in. I haven't heard back from the city of Kannapolis, but I know that other governmental agencies and school systems in the area are not opting in."
"I know of no businesses opting in on this," said board member Kevin Clark.
Be the first to know
Get local news delivered to your inbox!