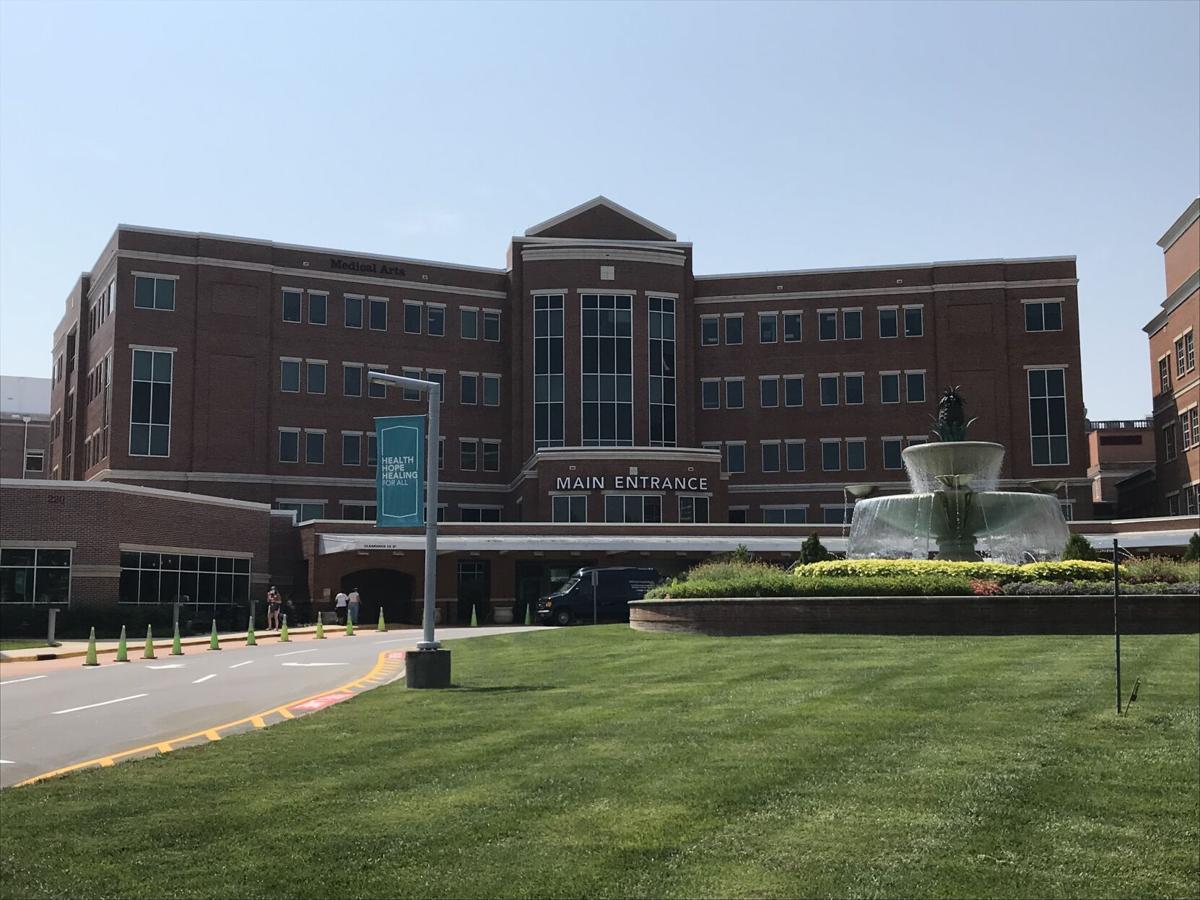 Atrium Health Cabarrus finished tied for second this year in the Charlotte region in this year's U.S. News & World Report's best hospital rankings.
Cabarrus and Pineville finished only behind Atrium Health's flagship hospital Atrium Health Carolinas Medical Center, which was named the best in Charlotte for the fifth year in a row while the Carolinas Rehabilitation finished in the Top 15 in the nation.
"It's a pretty phenomenal feeling," said Asha Rodriguez, vice president and facility executive at Atrium Health Cabarrus, in a Zoom interview Wednesday. "We ranked No. 14 in the state, but to come right behind our system facility No. 2 in the greater Charlotte area, it's a really good feeling."
This is the second time since 2014 that Atrium Health Cabarrus has finished in the Top 2 in the Charlotte region in these rankings. The hospital ranked No. 8 statewide in 2014.
Rodriguez credits the honors to the work the hospital has done across the board but specifically mentioned its strong partnerships with community physicians who hold independent, non-Atrium employed positions.
"I think what's really cool about the work that we're doing is the fact that we can collaborate with them and have these types of outcomes, which means that they are very intrinsically motivated to provide quality service to their community," she said.
Atrium Health Cabarrus was also recognized for seven specific procedures and conditions and how it handles them.
The hospital's work in dealing with stroke, diabetes, colon cancer surgery, heart attack, heart failure, kidney failure and COPD all received high marks.
"We're talking about some very acute conditions, and the fact that we handle those really well and are considered high performing again goes back to the quality of the work that our care teams provide to our community," Rodriguez said. "Hopefully this sends a message to our community that we have national best-in-class performance here in their backyard that they can come to and trust that it's solid work and feel comfortable coming here for their care."
Atrium Health Cabarrus is a not-for-profit hospital where every dollar the facility makes goes back into the system with hopes of making it even better.
Recognitions from outlets such as U.S. News & World Report opens up even more avenues to making Atrium Health Cabarrus better.
"I think the recognition is certainly strong," Rodriguez said. "I think what it says to us is we've got some really solid programs that we could continue to build on. I think over the course of the last several years we've been very focused on maturing a lot of these service lines, and we're starting to see the returns.
"The outcomes on a public reporting scale are speaking to the work that we have been doing. So I think, for us, we're going to continue to focus on those programs and we'll probably, from there, look at other things we can do to continue to enhance the complexity of the services that we offer on our campus, which is something that is amazing for Cabarrus and the county at large because we are the only provider for hospital services in this particular area. Knowing that people can get their care close to home and knowing they're getting national best-in-class care right here at home is amazing."
Atrium Health Cabarrus not only received praise from U.S. News & World Report, but the system's CEO was highly complimentary as well.
"These esteemed recognitions are a true testament of the commitment to clinical excellence embodied daily by our caregivers," said Eugene A. Woods, president and CEO of Atrium Health, in a press release announcing the news. "I could not be more proud of our physicians, nurses and support staff for their unwavering dedication to our patients. And I am deeply appreciative that the incredible care the Atrium Health family provides to our community is being recognized nationally in this way."
The Cabarrus County hospital is a 457-bed, acute-care teaching hospital in Concord. It was founded in 1937 by Charles A. Cannon and George Battle Jr.
Rodriguez is happy to be part of such an important institution in the region and pleased the hospital is able to provide such services to its community.
"I just have to thank the community for trusting us over the years," she said. "We get a lot of support from our community, whether it's through fundraising through our Cabarrus Healthcare Foundation or through our board. So I want to thank them for the support that they provide us because a lot of the support we get from the community either through those dollars or the trust they've got in us, the guidance they've given us, we're able to put into developing programs like this. It's definitely a community effort as a whole, and I'm very grateful that the faith and trust they put in us we're watching pay off in dividends."