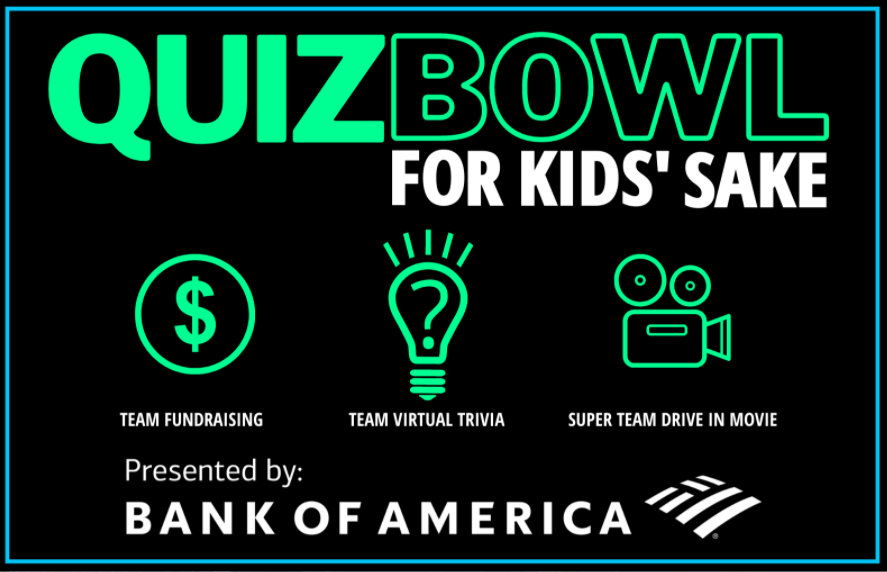 Big Brothers Big Sisters of Central Carolinas (BBBS) is swapping its bowling shoes for thinking caps this year with its first virtual Quiz Bowl fundraiser.
BBBS has hosted the Bowl for Kids' Sake event for the last 15 years in Cabarrus County. It is the nonprofit's largest fundraiser of the year to support mentoring relationships with youth in the community. But COVID-19 has BBBS getting creative and reimagining the event to still be safe for participants.
The QUIZ Bowl for Kids' Sake will have virtual trivia nights on March 9, 10 and 11. Participants will form teams and collect donations supporting BBBS' mission to provide professionally supported one-to-one mentoring relationships.
There will be weekly incentives and prizes for individuals and teams, and on Fridays at 12:30 p.m., BBBS will announce winners on Facebook Live.
Teams that raise $1,000 or more will be invited to a Super Team Party on  March 20 for a drive-in movie at UNC-Charlotte with food, entertainment and social distancing. 
BBBS Area Director Connie Rheinecker said BBBS has been a major way that kids in the community can cope with the social distancing and loss brought by the pandemic.
"For the past year, we have been socially distant and, to some degree, isolated from our friends, family, teachers and support networks," Rheinecker said. "For many of our families, the loss of those connections has been traumatic. We have seen and heard how the pandemic is harming our youth's mental health and academic progress. However, parents tell us that our program staff and their child's mentor truly help them emotionally, socially and academically in some cases. Without our program, some parents tell us they are not sure how their child would be coping."
Now almost a year into the pandemic, Rheinecker said BBBS is dedicated to helping its Littles navigate through the hardships of the pandemic. But she asks for more support.
"I hope that in addition to the support our youth and families receive from us at BBBS, there are more mental health and economic supports available so that all families can build stability and address the trauma many children have experienced this past year due to the pandemic," she said.
But for now, all of the BBBS kids are itching to see their Bigs in person.
"Our hope moving out of the pandemic is that all of our matches will be meeting safely in person again like they did pre-pandemic," Rheinecker said.