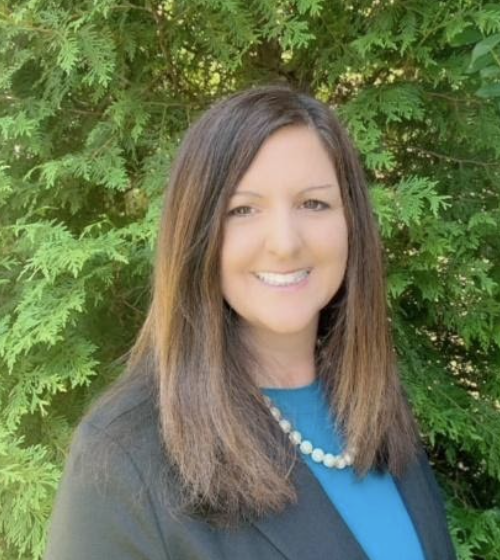 Big Brothers Big Sisters of Central Carolinas, Cabarrus County (BBBSCC) announces the appointment of Elizabeth Hutchins as its new area director.
Hutchins will begin serving in her new role effective July 1. She joins BBBSCC with over 20 years of experience in the education and nonprofit industry. She is an experienced leader with a commitment to enabling success for children.
She brings experience in fund development, program management and child advocacy. For the last four years, Hutchins served as senior program coordinator at BBBSCC-Cabarrus County. She successfully started and ran the Atrium Health Beyond School Walls program for middle school students in Cabarrus County.
Hutchins worked for Cabarrus County Schools as a multi-classroom leader leading teams of teachers. She delivered professional development at the county and state level to improve student learning and ensure all students achieve success. Originally from Michigan, Hutchins graduated from Appalachian State University, and received her master's degree in educational leadership from Queens University. She is a graduate of the Class of 2020 Leadership Cabarrus, and recently received a certificate from Duke University's nonprofit management course. She currently resides in Harrisburg.
"I believe that every child needs a champion in their corner to help them navigate life, a mentor 'Big' of their own. For this reason, I'm committed to carrying forth Big Brothers Big Sisters of Cabarrus County's mission to create and support one-to-one mentoring relationships that ignite the power and promise of youth. I look forward to working with our Cabarrus Leadership Council, staff, community partners, and invested stakeholders to expand the organization's innovative programs and deepen its impact so we can continue to meet the diverse needs of all youth across Cabarrus County," stated Hutchins.
Everyone views Hutchins as a team member who always goes above and beyond to support not only Cabarrus County, but the agency as a whole. She has a passion for the mission and loves supporting the children and families the organization serves.
About Big Brothers Big Sisters of Central CarolinasChanging Perspectives. Changing Lives.
Since 1972, Big Brothers Big Sisters of Central Carolinas has helped children in the region realize their potential and build their futures. Its mission is to create and support one-to-one mentoring relationships that ignite the power and promise of youth. Annually, the organization serves more than 1,500 children in Mecklenburg, Cabarrus and York counties, through traditional community- and school-based mentoring and innovative specialty programs that connect caring adults with local children in meaningful one-to-one relationships.
As the nation's largest donor- and volunteer-supported mentoring network, for 100 years Big Brothers Big Sisters has made meaningful, monitored matches between adult volunteers ("Bigs") and children ("Littles"), ages 5 through 18, in communities across the country. It develops positive relationships that have a direct and lasting effect on the lives of young people.