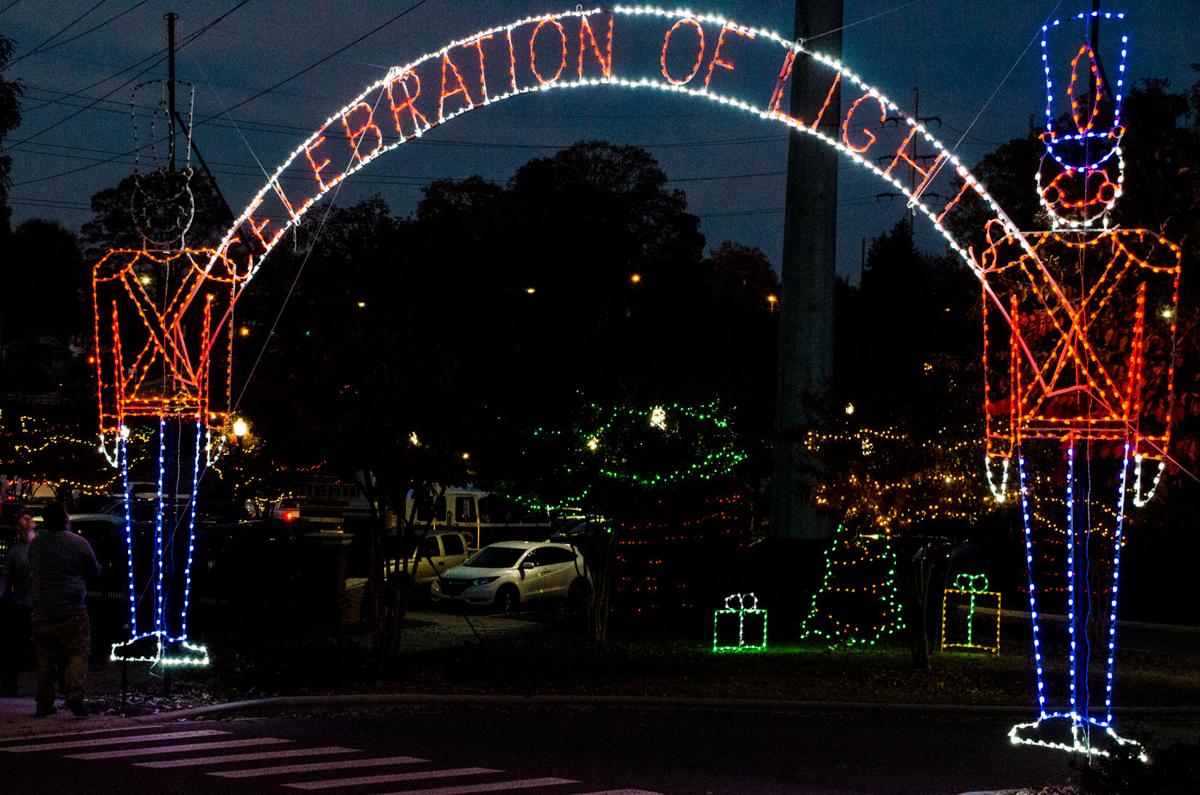 The cities of Kannapolis and Concord and the towns of Harrisburg, Mount Pleasant and Midland teamed up to present the Cabarrus Virtual Holiday Celebration Friday evening. But it was quite a feat to create this unprecedented event.
Jacqueline Gafrarar, the Charlotte Motor Speedway 600 Festival managing director, said the City of Concord approached a Speedway production team in July to discuss what a non-in person tree lighting event would look like.
As their discussions continued, the pandemic also continued into the fall and is spreading its way into the winter months. With large in-person holiday events looking less feasible, the production team started to get more Cabarrus County municipalities involved.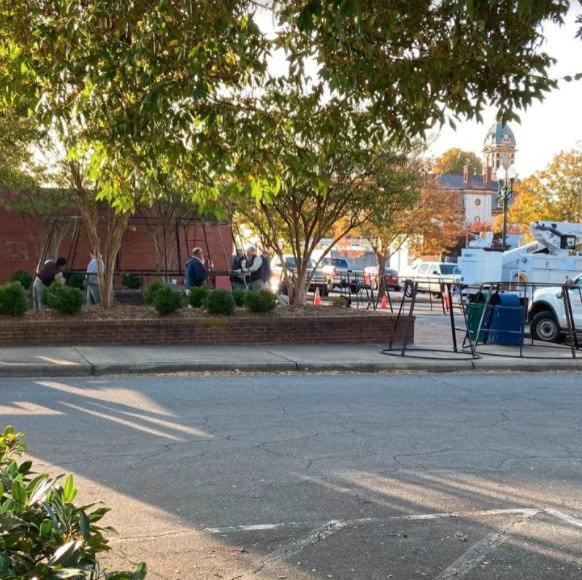 "We spoke with [Concord] and we also added in Kannapolis and we wanted to make it a whole Cabarrus County event, so we were fortunate to add the tree lightings from Concord, Harrisburg and Kannapolis for this evening," Gafrarar said in an interview with the Independent Tribune Friday morning. " We also have the towns of Mount Pleasant and Midland, their Mayors are involved in the program as well. But it was truly a long process of deciding what we could and couldn't do, and what they wanted to do. We gave all of them ideas of how we could do this."
While the project had started with one city, it steadily expanded to an entire county, an event -- a virtual event -- never attempted by Cabarrus County before.
At first, they posed with the idea of holding a live virtual event. But there were concerns that holding the event in person -- even while virtual -- might attract a crowd. With concerns over COVID-19 growing, Gafrarar said, they ultimately decided to hold the Holiday Celebration with quasi live and pre recorded segments.
"While it is a live event, some of the segments are pre-recorded," Gafrarar SAID. "But we have live hosts and we have pieces that are obviously live and we wanted to do this safely and provide a way to have the community engaged."
Once everyone settled on the virtual holiday celebration, the Kannapolis and Concord mayors made their way to the studio to get to work. Soon the Mount Pleasant and Midland Mayors joined in.
This week, the Town of Harrisburg also officially joined in on the celebration and filmed the town's tree lighting.
"I know they wanted to have a live event and they were trying really hard," Gafrarar said. "I think everyone wants to have a live event because the community wants to go, but you then have to do what is right for the community and be safe. They came to me on Monday and said they couldn't do their live event as they had hoped and asked to be a part of this program. And we said absolutely."
Harrisburg town staff put up the Christmas tree in one day and then Mayor Steve Sciascia was out filming the tree lighting the next day. Gafrarar said it was a quick turnaround for the town, but well worth it.
The Speedway is helping to produce the virtual event for Cabarrus County out of one of its offices in Harrisburg.
To kick off the almost 6-week-long event, all of the cities helped put together the celebration event that will air first on the Cabarrus Virtual Facebook page 7 p.m. Nov. 20. It will also air on the Cabarrus County Spectrum Cable Channel Nov. 20-Dec. 31.
While the event is virtual and most of the segments were pre recorded, Gafrarar said it was important to keep the spirit of each municipality's holiday traditions.
"We tried to pull the elements that they always have at their live events and make them virtual. If they had music performances or guest speakers of dancers, we connected with those groups so if there is a part of the show that is consistent with these events, they could stay intact," Gafrarar said. "So if there is a band you usually hear play at a tree lighting, you may see them at the virtual event. There are also things like the singing bears in Kannapolis that people really love."
The county has also worked with the City of Concord's sister cities in The Bahamas and Ireland to bring awareness to the event. The town is also making the virtual event available for viewing for military service members that are currently outside of Cabarrus County.
While the kickoff Cabarrus Virtual Holiday Celebration is virtual with no in-person participation, there are a few in-person events around the county for some family holiday fun.
The Kannapolis The Winterland Express will be open, but reservations will be required and tickets will be purchased in advance at www.kannapolisnc.gov/christmas. Masks will be required and guests will be seated with empty rows between families.
There will also be a Flashlight Candy Cane Hunt in Dorton Park in Concord on December 15, 5 and 6 at 7 p.m. slots. Each time slot accommodates 20 people. Reservations will also be required for the event at https://apm.activecommunities.com/concordparksrec
Get local news delivered to your inbox!
Subscribe to our Daily Headlines newsletter.