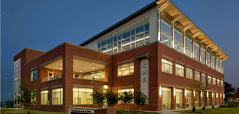 KANNAPOLIS – Cabarrus Health Alliance's (CHA) Women, Infants and Children (WIC) Department and Sonja Bohannon-Thacker, Licensed Clinical Social Worker, both received awards earlier this month for their impact on clients and contributions made to their respective fields of work.
"It's extremely exciting for our staff and departments to be recognized for the work they do to improve the lives of the individuals we serve," said Dr. Bonnie Coyle, CHA Health Director. "
CHA's WIC Department was honored on Oct. 7, with the GlaxoSmithKline Local Health Department Recognition Award. The award acknowledges local health departments that have developed an innovative program which has produced measurable, sustainable outcomes. The award recognizes the department's implementation of an online appointment scheduling tool for WIC participants.
On Oct. 8, Bohannon-Thacker received the 2020 North Carolina Public Health Association, Outstanding Contributions to Social Work in Public Health Award at the virtual North Carolina Public Health Association Fall Educational Conference. The first Outstanding Contributions to Social Work in Public Health Award was presented 33 years ago, and is awarded to social workers that have made significant efforts to advance the cause of Public Health Social Work in North Carolina.
"I was totally shocked to learn I had been nominated for this award," said Bohannon-Thacker. "It is amazing to receive an award for doing work that I love so much. I cannot imagine having a career more fulfilling than the one I have as a professional social worker in the field of public health."
Bohannon-Thacker began her career at Cabarrus Health Alliance in 1998 and continues to serve clients in the organization's Maternal High Risk Clinic, Strengthening Families Program, Substance Use Network Clinic, and the Connections Program.
"She exemplifies the true meaning of being a social worker," said CHA Clinical Director Suzanne Knight. "Sonja is a champion for the disenfranchised and underserved, and continues to guide the growth of CHA's behavioral health services, increasing access to care for so many in our community."
About Cabarrus Health Alliance: Cabarrus Health Alliance is the public health authority of Cabarrus County. Cabarrus Health Alliance is an autonomous organization and provider of services and programs designed to meet the needs of public health.
Get local news delivered to your inbox!
Subscribe to our Daily Headlines newsletter.