The city of Kannapolis officially opened the Irish Buffalo Creek Greenway on Thursday night with a dedication and ribbon-cutting ceremony.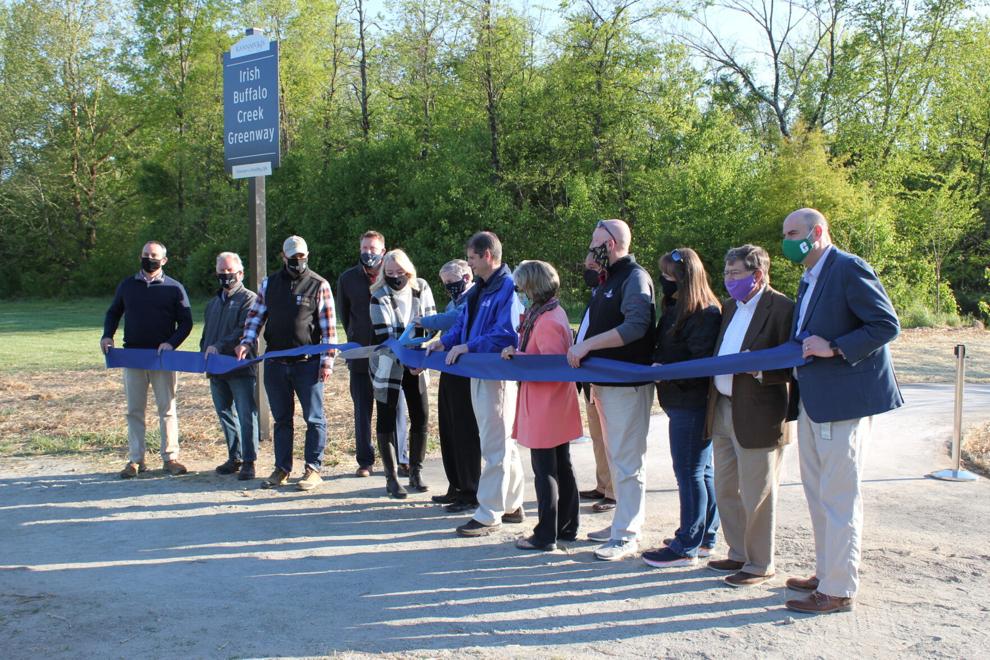 Joining several other greenways already placed throughout the city, the 2.7-mile trail at Vietnam Veterans Park is part of the Carolina Thread Trail, a regional network of connected greenways, trails and blueways that reaches 15 counties, two states and 2.9 million people throughout North and South Carolina.
"Part of the work that the Carolina Thread Trail does is predicated on partnerships with our local cities and towns," said Bret Baronak, executive director of the Carolina Thread Trail. "This is just a great example of acting locally but being part of something much larger, and by putting this 2.7-mile greenway in place, Kannapolis is going to be connected to something much larger."
The Carolina Thread Trail already boasts 300 miles of greenways across the region and has set an ambitious goal of totaling 1,600 miles when all is said and done.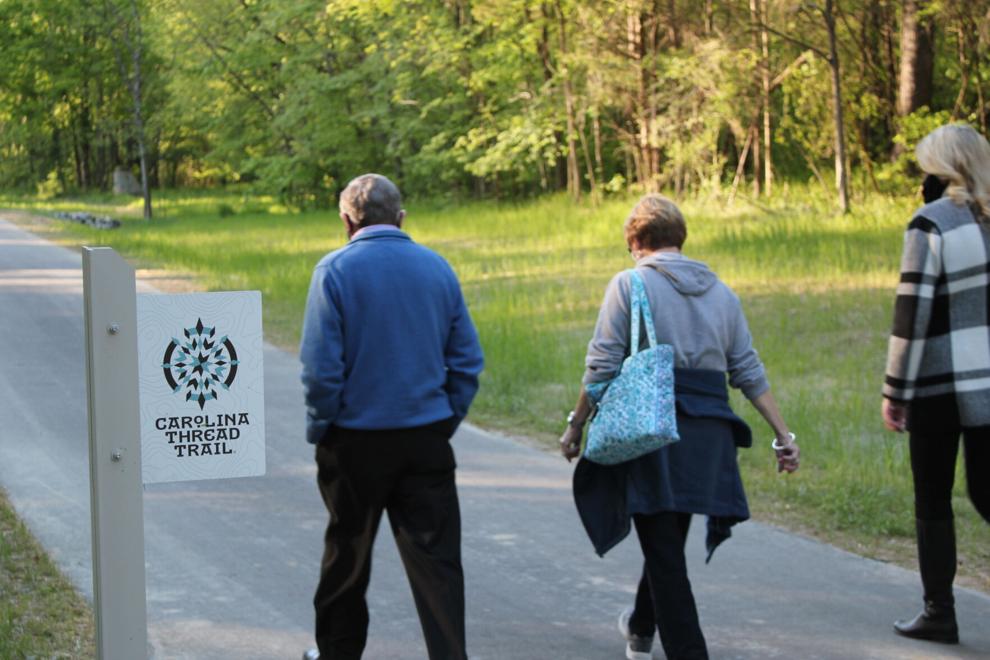 Baronak said that is a goal that would be years away, but he hopes the 14-year-old project will be something that does bring notoriety to the municipalities where the trails run.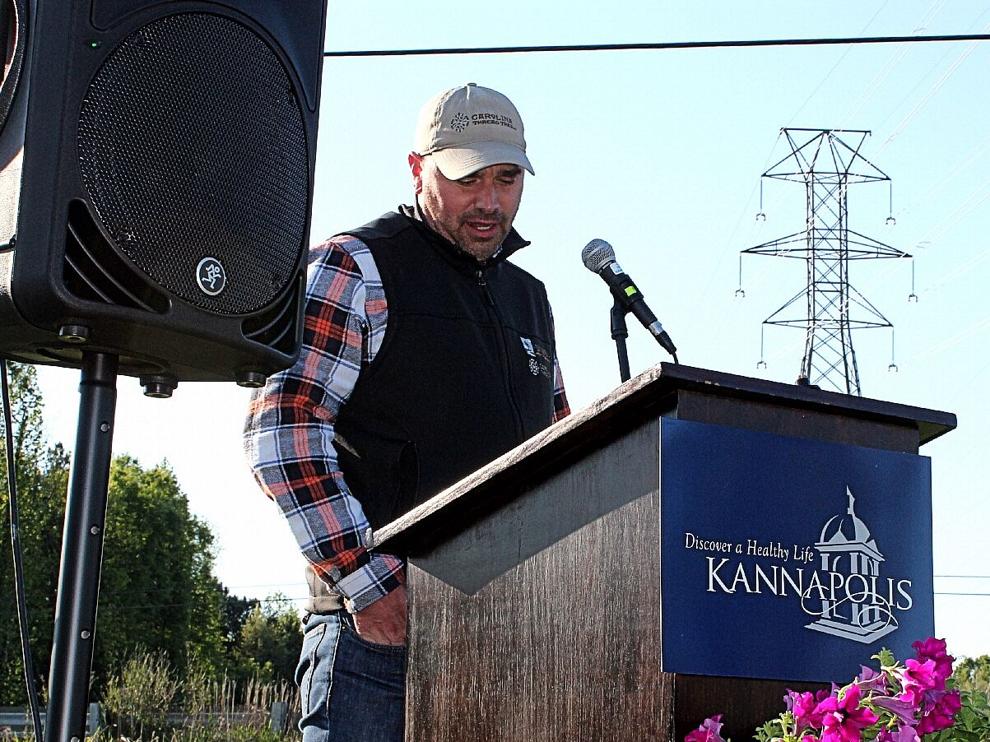 Kannapolis Mayor Darrell Hinnant spoke about how having a greenway such as the one at Irish Buffalo Creek is not only a great example of the city's motto — Discover a Healthy Life — but it will also be good for prospective businesses eyeing the town and the amenities it has to offer.
"(County Commissioner) Barbara (Strang) and myself were at a meeting with (City Manager) Mike Legg (Wednesday), and in that meeting with the Economic Development Commission, they were identifying the kinds of things businesses look at when they come to a community and ask, 'What is it that we want, and does this community have it?'" he said. "Almost always, a trained workforce is the No. 1 answer to what they're looking for, but almost always in the Top 5 is a recreation plan.
"Because what they say to us when we talk to them privately, they say, 'We want to have a great workforce; we want to have great people in here; we want you all to be ready to help us get it done; and we want our people to work hard. But at the end of the work week, we want them to have fun and have recreational facilities.' That's what this is."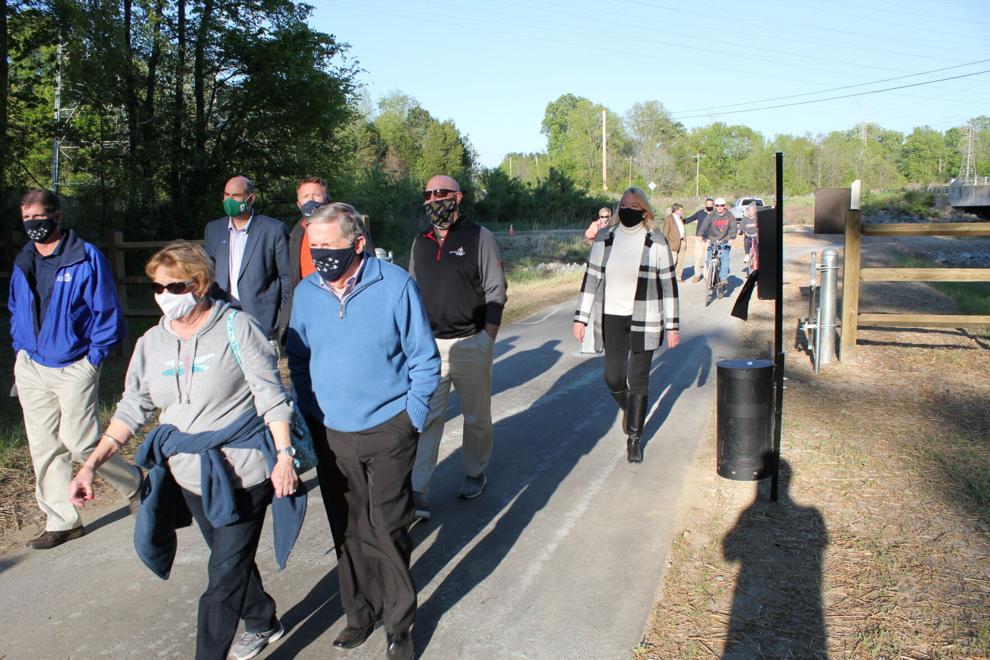 This particular recreational facility went up quickly. Baronak talked about how fast the entire project went up and said he was surprised to see how it was done in "one fell swoop."
Kannapolis takes its motto — Discover a Healthy Life — seriously, and getting a greenway such as this put in place was not something city officials wanted to put off. The city actively encourages people to get out and Loop the Loop and keeps the new Atrium Health Ballpark open for people to walk around throughout the day.
The city hopes the new greenway will offer yet another way to get out and get healthy. At times, people were even a bit too enthusiastic to get started.
"In fact, we've had to run people off of the trail before it got finished because they're so excited about it," Mayor Hinnant said with a laugh. "That puts a smile on my face to know that we are building the things that the citizens of this community want to have.
"And then when it meets our motto — Discover a Healthy Life — you know it blends in very well with it, too."
The greenway is at Vietnam Veterans Park. If you want to find it on GPS or Google Maps, the address is 760 Orphanage Road.
Future Irish Buffalo Creek Greenway phases include Rogers Lake Road to N.C. 3 (Safrit Park) and from N.C. 3 to Bakers Creek Park and Greenway. When additional phases of the greenway are finished, the Irish Buffalo Creek Greenway will total 7.5 miles, eventually crossing under Interstate 85 and connecting to Concord's greenway system and providing connectivity to downtown Kannapolis.