Santa's Wonderland at Bass Pro Shops, at Concord Mills, has been a holiday tradition for 10 years. From now until Christmas Eve, children and their families have the opportunity to meet Santa, and have a complementary 4x6 picture taken with him. Portrait packages range from $10 to $20. On weekdays, after the photo session with Santa, children are handed a holiday craft ornament, with crayons, to color at home.
The Santas are professionally trained, and are contracted out to Bass Pro Shops. Santa's elves, and other helpers, are employees of Bass Pro Shops. Children, adults, and family dogs, all leave Santa, in a joyous holiday spirit. Santa's Wonderland is open Thanksgiving Day, from 8 a.m. to 6 p.m. These hours make it convenient for families, and their out-of-town guests, to visit Santa before or after their holiday dinner.
"We have had an amazing response over the years," said Eric Winter, General Manager of Bass Pro Shops. Many customers return to Santa's Wonderland, more than once. Winter explained, "One lady brought in 7 pictures taken of Santa with her family, during past seasons."
Due to COVID-19, precautions have been taken to keep everyone safe. Santa's helpers perform the necessary temperature screening, and hand sanitizer is available and recommended. Families waiting in line to meet Santa, are urged to stand 6 feet away from each other. Santa sits behind a Magic Santa Shield, for safety concerns. This shield is transparent, and cleaned, in between each family's photo session.
Reservations for a picture with Santa are required, and they can be scheduled online at Basspro.com or by using a cell phone to scan a barcode, displayed inside the store.
Winter suggests, "Register 10 days in advance. Weekends are booking up pretty quickly."
Santa's Wonderland has been a place of incredible surprises. On a couple of occasions, a parent in the United States military, has come home to North Carolina, without telling their kids. The children think that they are there just to see Santa. Arrangements have been made beforehand for the parent to suddenly appear. Santa, and his photographer have also been witnesses to a man getting down on one knee, opening a small box, and proposing marriage to his girlfriend!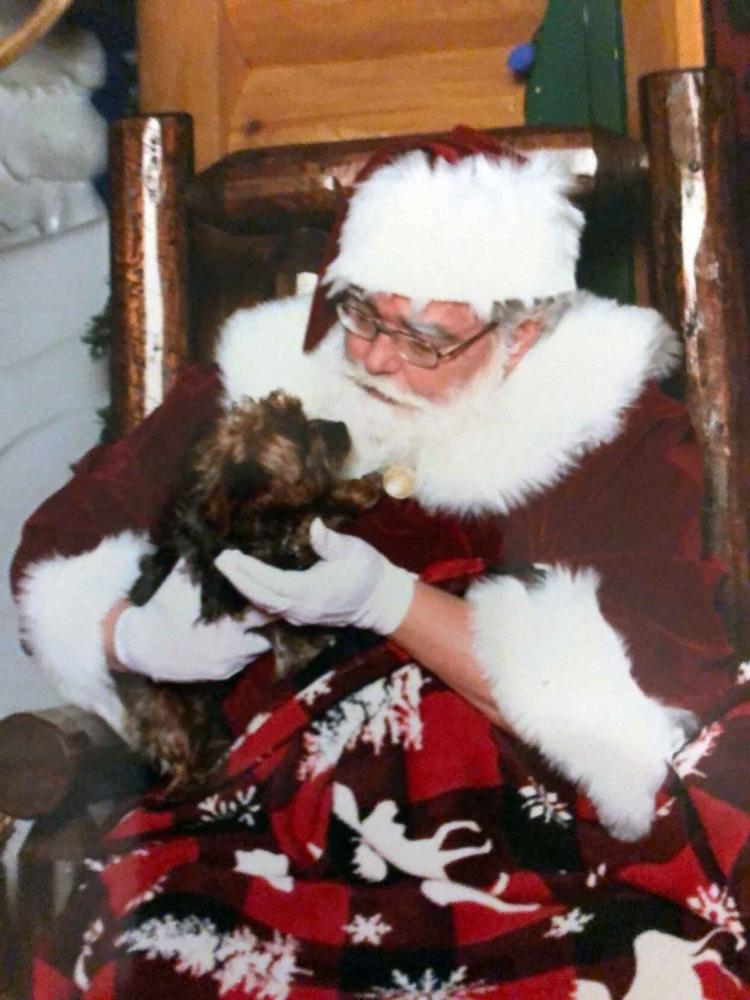 Last year, I took my dad's Yorkshire Terrier to Santa's Wonderland to have his picture taken with Santa. Santa told "Buddy" a short Christmas story. I encourage everyone to go to Bass Pro Shops, and see how much fun they can have, during this holiday season.
Robyn Lynne Benjamin is a freelance writer and photographer. She has enjoyed working with children and college students.
Get local news delivered to your inbox!
Subscribe to our Daily Headlines newsletter.