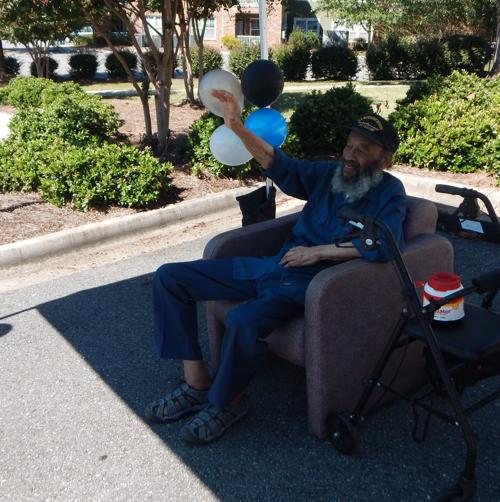 James Lewis waved at passing cars outside the Concord LunchPlus Club on Thursday as horns blared and cupcakes were handed out to celebrate his 100th birthday.
While cars looped the parking lot of the Logan Multi-Purpose Center, Lewis joked with friends as they came by to pick up their lunch from the club and wish him a happy birthday.
Everyone was decked out in Carolina Panthers gear — Lewis' favorite team — and the decorations were all blue, black and silver. One friend stopped by and encouraged Lewis to "keep pounding." Lewis just shook his head.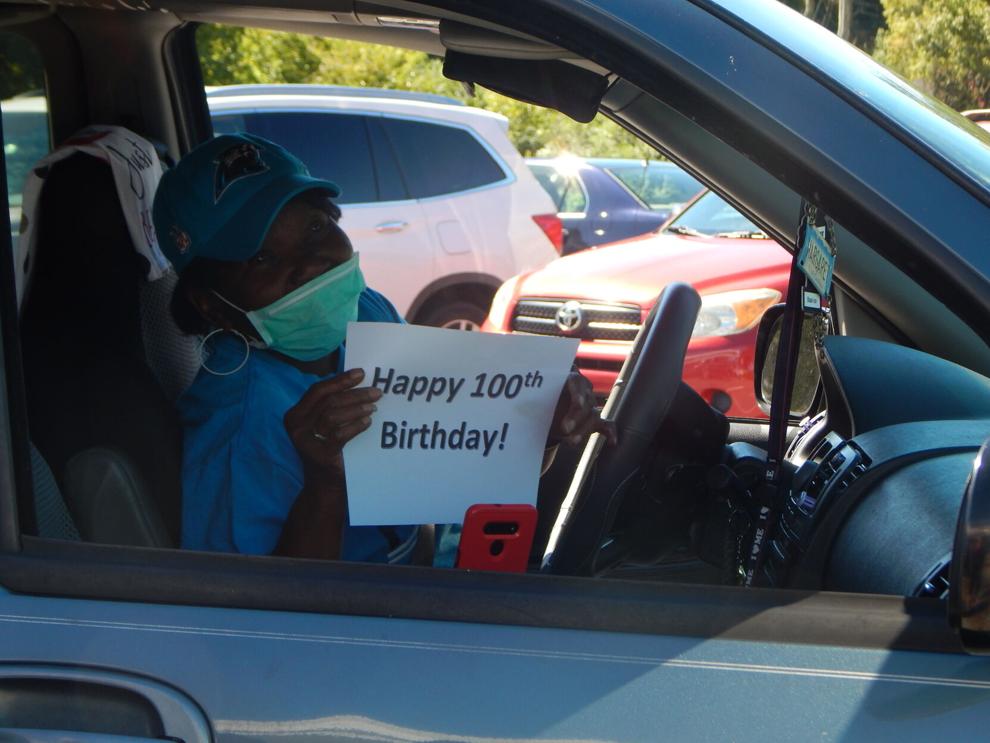 "No, I won't exert any extra energy," Lewis joked.
And, after a 56-year career as a trucker and six years working with the Merchant Marines, he has worked a lot.
Raised in Greensboro, Lewis started hauling in his late 20s. He hauled a little of everything, but stressed that he never hauled anything living.
He became quite the traveler through the business. The only states in the lower 48 he hasn't been to is Montana and South Dakota.
When the 1960s rolled around, Lewis finally owned and operated his truck for hauling. He retired from trucking in 2004 when he was 84.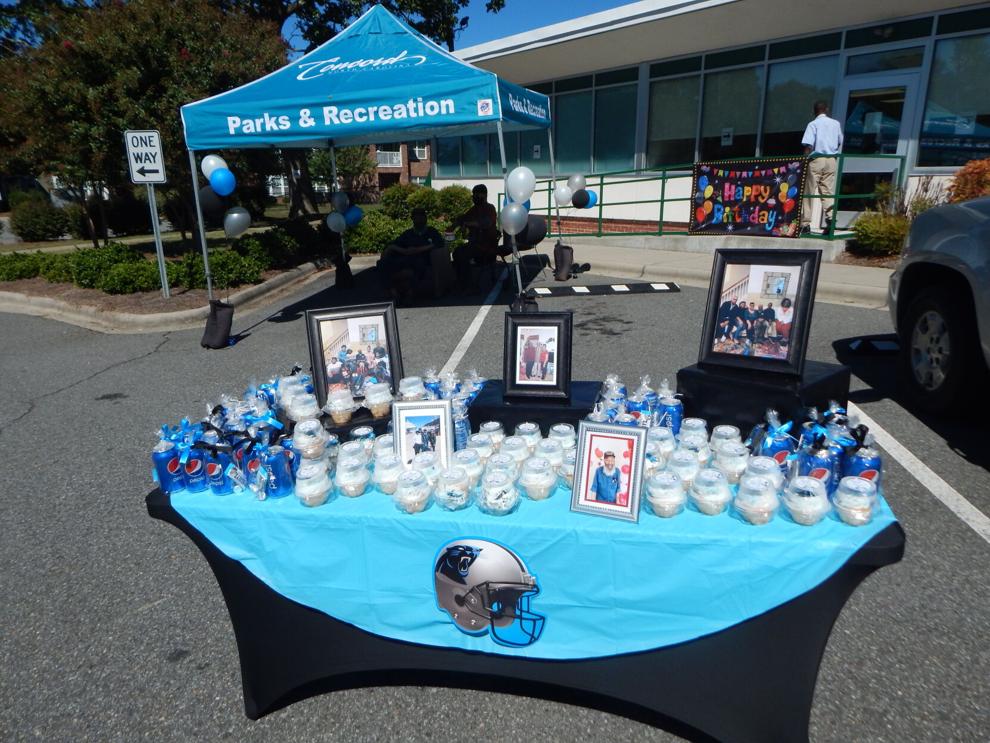 When asked what his favorite thing about hauling was, he said it was the unknown.
"Sunshine, moonlight, black nights, rain, snow, ice, fall — it is always different," he explained. "You don't have the same thing. It's always changing — always a challenge."
But trucking wasn't the first job he had where he hauled and traveled. Before he ever hauled his first rig, Lewis was part of the Merchant Marine organization. Around 1941, Lewis was working on a shipyard where a ship was being repaired. It was then that he learned how he could help out the World War II efforts without enlisting.
He traveled to Norfolk, Virginia, to get his papers and started a different kind of hauling. And the ships carried a lot.
"Everything from tobacco to explosives and everything in between," he said. "Everything the military used, we carried."
But unlike hauling, he did transport live cargo.
"That's how I got screwed up, on a ship with people," he joked.
One of the ships was part of a troop-carrying mission.
Lewis said he finally left his career with the Merchant Marines in 1947.
Nowadays, Lewis tends to stay in one place. He has lived with his daughter, Sherida Stevens and her husband here in Cabarrus County since 2005.
He has taken a slower pace to spend time with his family, which has blossomed over the years. Lewis has four children, 10 grandchildren, 17 great-grandchildren and six great-great-grandchildren.
When he isn't with them, he used to spend his Mondays, Wednesdays and Fridays at the LunchPlus Club catching up with friends and walking the basketball court.
"I'd enjoy myself with the folks here, and I'd walk around the basketball court," Lewis said describing his time at the club.
He's been a member for seven years. With COVID, things have changed. Its members — who are required to be at least 60 years old — can't go inside to meet or have their parties, but coordinators at the club have been creative, like with Lewis' party. The club still serves lunch Monday through Friday from 11:30 a.m. through 12:45 p.m., just in a drive-thru line, which is how coordinators came up with the idea for Lewis' party.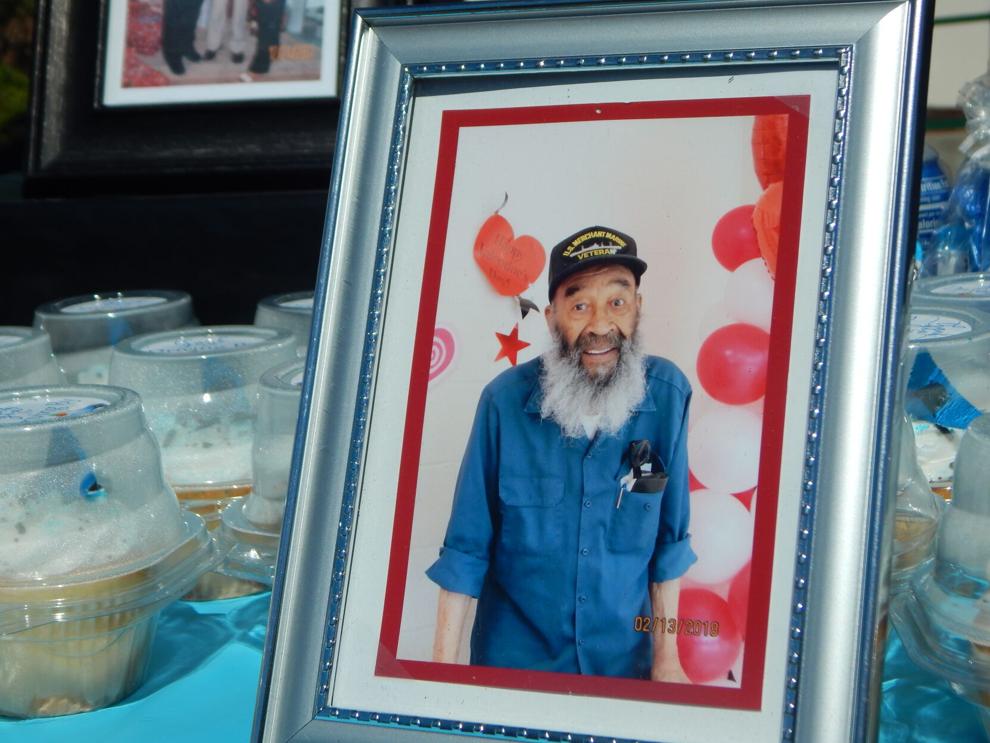 While Lewis watched cars stop to say hello and grab their lunch and cupcake, he said that life, especially a trucker's life, had taught him a valuable lesson.
"Be content with whatever you are," he said. "You are either hurrying up or you're waiting. So you learn to be content whether you are hurrying or waiting. And it doesn't matter where you're waiting or where you're going."