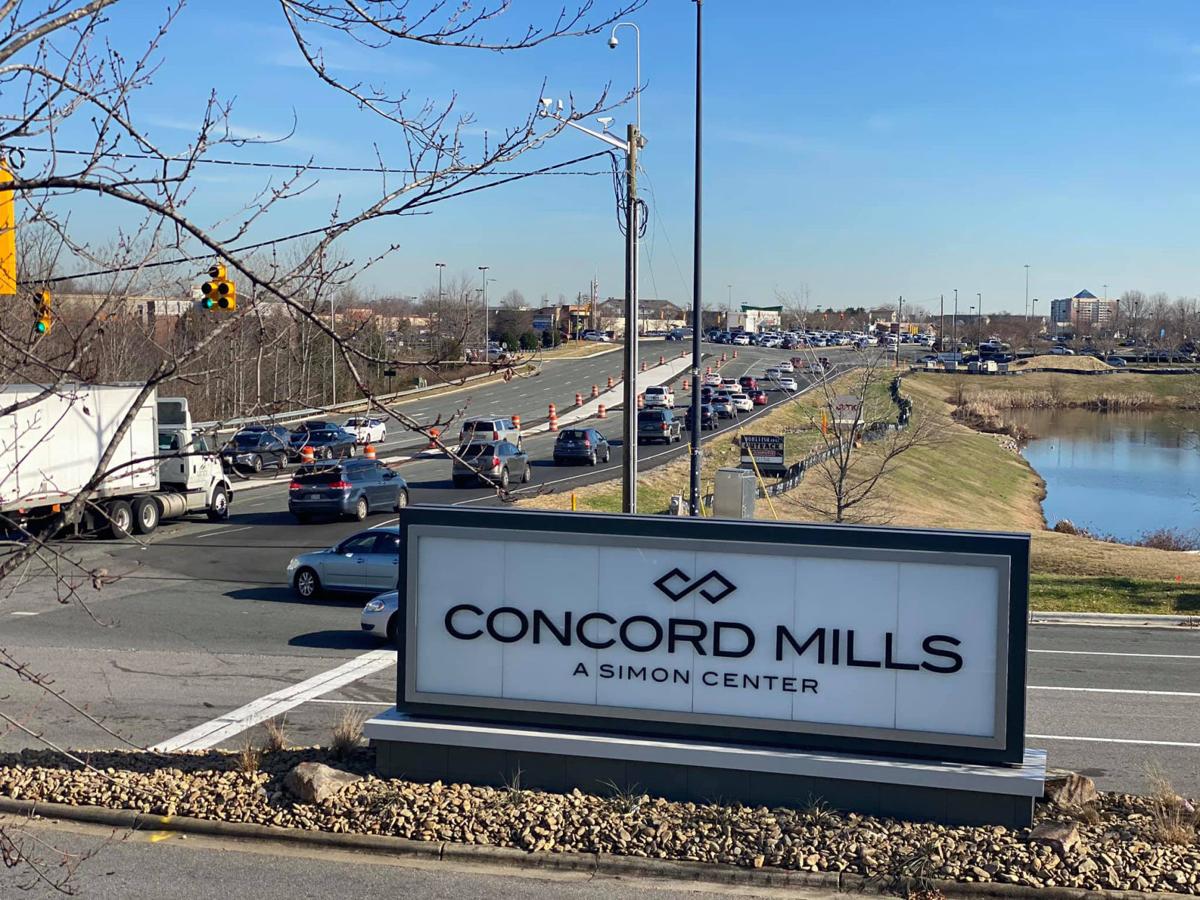 CONCORD — Concord Mills on Tuesday announced the implementation of a youth supervision program that will begin July 30.
Under the new policy, all visitors under age 18 must be accompanied at all times by a parent or adult, ages 21 or older, after 3 p.m. on Fridays and Saturdays.
This new policy does not apply to mall employees under the age of 18 working in a store during a shift.
Concord police Chief Gary Gacek said the police are aware of the new policy and believe it will help prevent disruptive events at the mall.
"There have been some juvenile- and teen-related incidents that appears to have been increasing in frequency over the last several months," Gacek said. "This is a move in the right direction where mall management, in cooperation with corporate, have decided that they are going to implement a policy to see if that will be effective at reducing that disorder that we have been seeing."
In January, the mall was closed early one Saturday after fights broke out involving juveniles. The mall was also forced to shut its doors early on Nov. 28, 2020, after some stores reported youths causing a disturbance, according to Concord city officials.
The statement released Tuesday, July 13, from Concord Mills Simon Property Group said the new policy is to deter disruptive activity.
"Concord Mills is committed to providing a pleasant and family-friendly shopping environment for all guests. The program is in response to feedback from the community and community leaders, as the center reinforces its commitment to the community to provide a pleasant, family-friendly shopping environment. We are establishing a Youth Supervision Policy as an enhancement to our existing safety plan and to deter activity that is disruptive to our community."
The mall's security team will enforce the new policy, Gacek said. He said he sees the new policy as a way to help prevent disruptive groups from forming in the mall.
"Our job in law enforcement is to not engage in enforcing administrative policies," the police chief said. "So let's say a teen is caught after hours in the mall and that teen is asked to leave and that teen refuses — it can turn into a trespassing citation, and it is then the police department would interject themselves and subject that person to a citation or even an arrest. But we are looking for voluntary compliance with the policy."
Gacek said the policy will hopefully help prevent disruptive events like those seen at the beginning of the year and last fall.
Guests under age 18 are required to be accompanied by and remain with a parent or adult, age 21 or older, at all times after 3 p.m. on Fridays and Saturdays.
Unsupervised guests under age 18 must leave the property by 3 p.m. on Fridays or Saturdays or immediately be joined by a parent or adult age 21 or older.
Acceptable proof of age may be required for the youth or adult. Individuals who lack acceptable identification, or do not abide by the shopping center's Youth Supervision Policy will be asked to leave the property.
Acceptable identification includes a state-issued driver's license or ID card, a military ID, a school ID card or a passport. The identification must include a photograph and date of birth. Those without acceptable identification will be denied entry or asked to leave the property.
One adult may accompany up to four youths. All accompanied youth must remain with the adult at all times.
Adults are responsible for the actions of all of the youth they accompany.
Store employees under age 18 may continue to work within their store during Youth Supervision Policy hours. Mall employees under 18 must adhere to the Youth Supervision Policy if their work shift ends during policy hours.