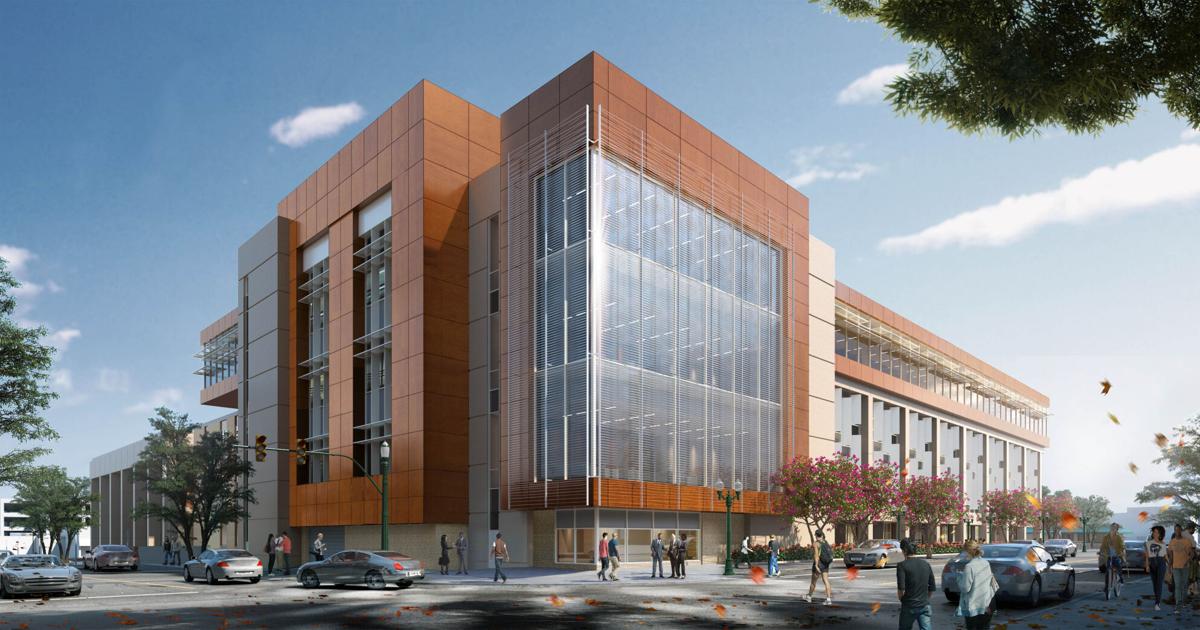 CONCORD – Crews will lift a 135-foot crane to its place to continue construction of the new Cabarrus County Courthouse.
Flaggers will direct traffic along the 50 block of Church Street South from now (began Monday) to Thursday (Nov. 19) while crews transport and position the crane.
Construction on the courthouse project began earlier this year with crews working mainly nights inside the existing courthouse. In September, crews demolished the existing courthouse annex and made way for the footprint of the new building.
In addition to the expansion, the project will create a public plaza on the current Means Avenue, which will allow for better access from Church and Union streets. The entire 250,000-square-foot expansion/renovation project is expected to take five years.
Construction impacts
Local businesses remain open during the expansion/renovation project. For more information on the shops, restaurants and businesses of downtown Concord, visit www.concorddowntown.com.
Get local news delivered to your inbox!
Subscribe to our Daily Headlines newsletter.