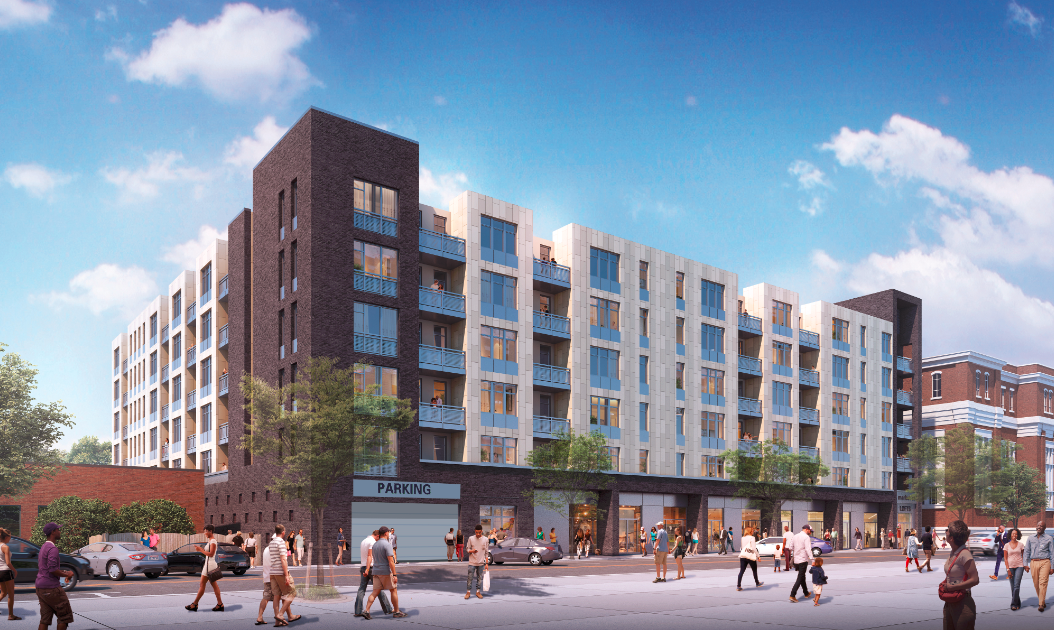 The city of Concord is looking at a Dec. 15 closing date before development starts on a mixed-use housing project that will bring 151 workforce housing units to the city.
At the Concord City Council meeting Thursday, the council unanimously approved City Manager Lloyd Payne to negotiate three contracts for a development incentive grant, an economic development grant and a parking lease agreement.
Lansing Melbourne Group (LMG) is planning to develop a mixed-use district in downtown Concord with 294 units and 151 reserved workforce units at 30 Market St. SW., 26 Union St. S. and 25 Barbrick Ave. SW.
There is expected to be a rooftop restaurant at 26 Union St. S.
During the Nov. 12 meeting, Councilmember Brian King thanked Concord staffers for their work on the project.
"I know our staff talked about working on this for two years," King said. "I think this is a win-win. And I think this is going to be great. You guys have worked hard on this. We just come in here to vote on this. But I know you guys have spent a lot of work on it."
The proposed development will be an estimated $50 million investment that has been in the works for two years.
The City Council approved the master development agreement with LMG in September.
The city and LMG expect for closing on this project by Dec. 15 and development to start soon after. The 30 Market St. SW location is anticipated to begin development first.
Incentive agreement
The council approved Payne to negotiate and execute a 10-year contract with LMG. The incentive grant would be a gradually declining percentage tax in the Downtown Municipal Service District.
The grant is based on paid MSD, city and Cabarrus County taxes.
The grant will go to LMG for the development of three mixed-use structures located at the three Concord locations.
Cabarrus County agreement
To fund the grant, the council also approved Payne, the city manager, to negotiate a contract with Cabarrus County Government for Concord to receive an annual payment from Cabarrus County for the Declining Percentage tax-based incentive grant.
The county would make annual payments to the city for the duration of the 10-year incentive agreement with LMG.
This proposed incentive grant was approved unanimously by Cabarrus County Commissioners in an Oct. 19 meeting. Concord Mayor Bill Dusch spoke in favor of the grant at the meeting.
Parking garage agreement
The council approved Payne to negotiate a parking garage lease agreement between the city, the county and LMG that will provide evening and optional paid daytime parking spaces in the Cabarrus County Parking deck.
The master development agreement that was approved by the city in September required a changed parking garage lease agreement.
The new agreement would provide 132 spaces, and the county would provide 168 spaces in the county's downtown parking deck during the evenings from 5 p.m. to 8 a.m. and all day on Saturdays and Sundays at no cost. The city and county will offer a total of 200 paid passes for daytime parking should the county ever decide to impose parking restrictions on its downtown parking deck.
Residents would not be required to purchase these all-day passes.
The Cabarrus County Commissioners are expected to vote on this agreement Monday, Nov. 16.
Get local news delivered to your inbox!
Subscribe to our Daily Headlines newsletter.