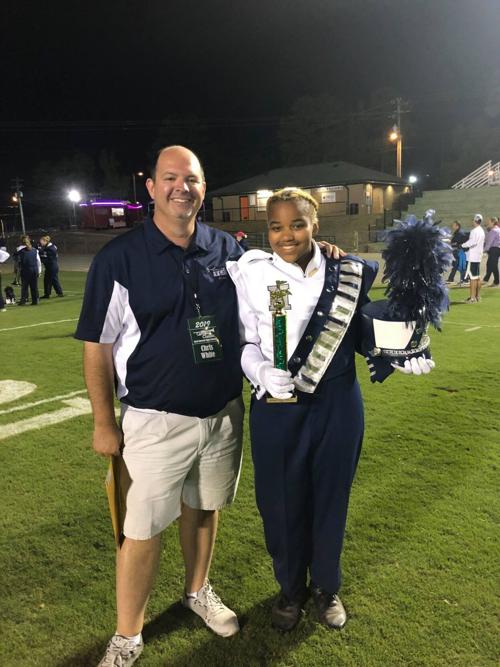 Hickory Ridge High School band director Chris White has been named the recipient of the 2021 Award of Excellence in Music Education for the South-Central District by the North Carolina Bandmasters Association.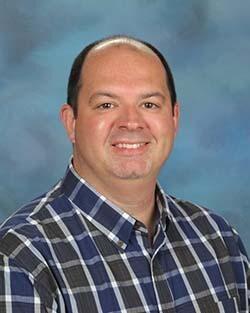 White, who has been at HRHS since 2007 and is the only band director the school has ever had, was humbled to even be nominated.
"I was really humbled, surprised," White said Tuesday. "It's a cool award because it's voted on by your peers, so it's something where your peers recognize you by your work you're doing, and then vote on you to receive that award, so I was surprised. I was very honored."
The Award of Excellence in Music Education is given every year to recognize outstanding achievements and contributions to public school bands and to an individual who has an established career of excellence in all facets of the instrumental band program.Like most teachers, White is not used to being the one others focus on. He enjoys highlighting the work of his students and tries to stay out of the spotlight, so being presented this award was a different experience for him.
"It's very awkward to be like, 'Oh, I'm real excited about this,' but at the same time it was an honor to even have been thought of," he said. "Even if I have received the most votes, just that someone would think that I was worthy enough to receive that type of award, it was really humbling.
"And I was really excited. I was honored to accept that nomination and to be voted on."
White is the second band director in the Hickory Ridge system to gain notoriety from a prestigious award nomination in the last year. Steven Stevens, Hickory Ridge Middle School's band director, was one of five finalists for Cabarrus County Schools Teacher of the Year for 2019-20.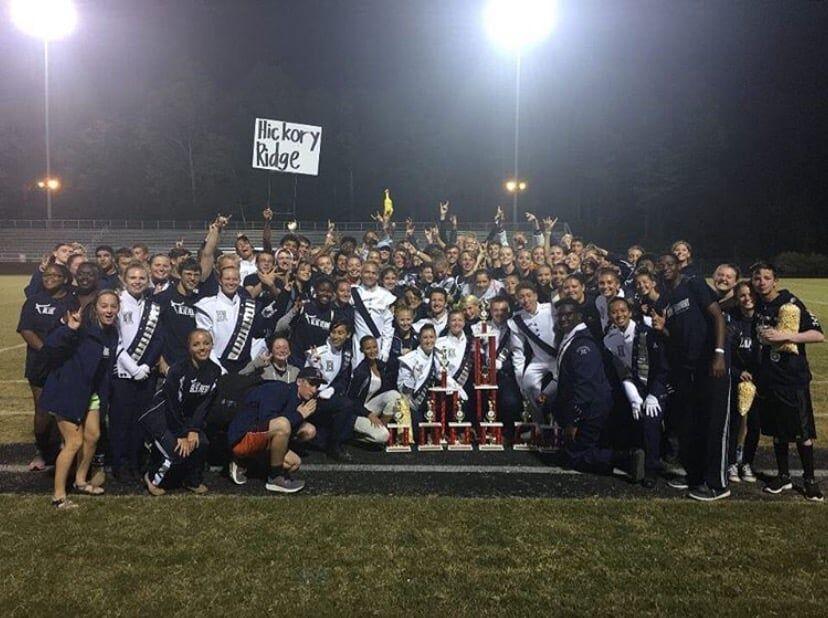 Stevens is in his fourth year at the middle school and has seen his program grow from around 18 students to more than 100. A big reason he believes his program has enjoyed the success it has is because of the continuity his students get when they move on to White's program at the high school.
"The teamwork that we have … is second to none," Stevens said in an interview last year. "And when we first got started and things really (got) going, other band directors would say things like, 'I'm so jealous, or you're so lucky that you guys have this little thing,' and I look at it now and it's like, 'Yeah, this doesn't exist; this is phenomenal what we're able to accomplish as a team.'"
White said that success at the middle school matriculates up to the high school and makes the program stronger from within. Add that to further building a great staff at the high school, and he has something special to work with.
"We've worked really hard over the last 14 years at Hickory Ridge to build a really great professional band staff of directors, of professionals in our community, (we have built) a support system and our band boosters have supported that financially throughout the years," he said. "This type of recognition, to me, is a recognition of what we've been able to build over the course of 14 years at Hickory Ridge. Not necessarily about me — but it's the whole process."
White's award comes in a bizarre year for band directors across the country. With many school districts in remote learning and almost all of them requiring masks and social distancing, directing bands has been difficult.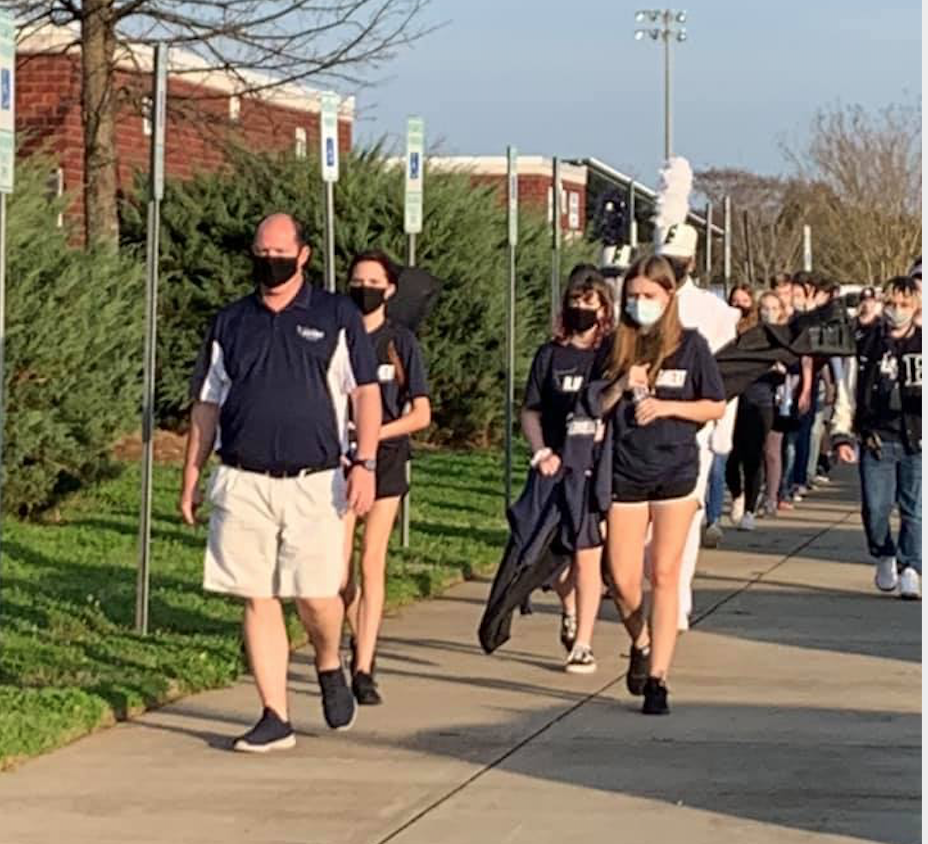 It's been virtually impossible to have students play together in Plan C; it's difficult to get more than a handful to play together in mixed learning; and up until this spring, there have been virtually no chances to perform normally.
In recent months, though, things have gotten closer to normal. Masks are still required, but Hickory Ridge's band played all the football games this spring and has several performances lined up to end the school year. It hasn't been easy for band directors anywhere in the state, but White and his fellow directors did the best they could with what they had, and the students have impressed him.
"Now that we're kind of on the tail-end of the school year, what was really amazing was to see the resilience of the kids," he said. "They knew that it wasn't necessarily band the way we normally do band. It wasn't necessarily how they wanted to do it when we were outside playing in the 40-degree weather and the wind was blowing their music everywhere and it was freezing — that wasn't necessarily fun on those days — but what was really cool was those kids love music.
"They love band. They love playing an instrument. They love being around each other. They love playing together, and they love performing what they learned for the community. And it's been so nice to see they didn't give up; they didn't quit. They found ways to make it work. They just kept coming with a positive attitude. Anything they were given, any small thing, no matter how small it was, any opportunity to perform or rehearse or play, they just soaked it up, and it was really rewarding as a teacher just to see how much they really care about the band program."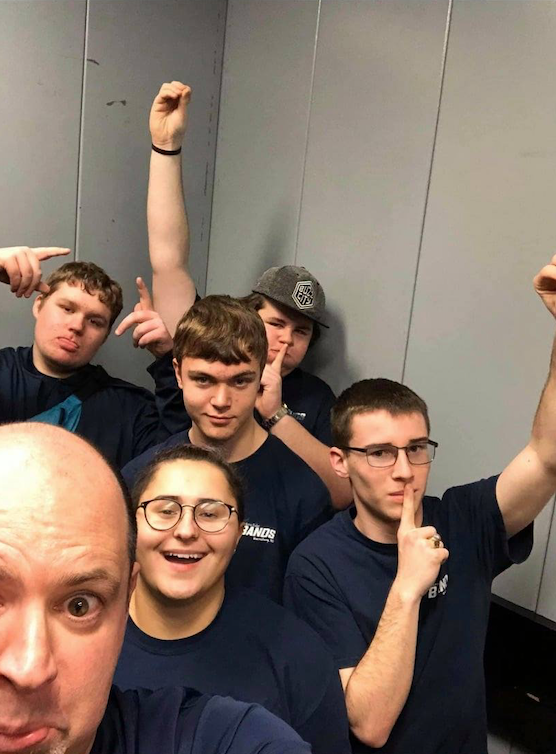 To win the award is special for him, White said, but it was more special to see how hard his students worked throughout the year in challenging times and the memories they made through those challenges.
"We talk about music and memories all the time," he said. "When we look back on this, it's going to be an interesting memory for sure, a mix of memories. But it's awesome to see how they persevered. No roadblock kept us back; we just kept going. We just found ways to keep going, and that's been really cool."