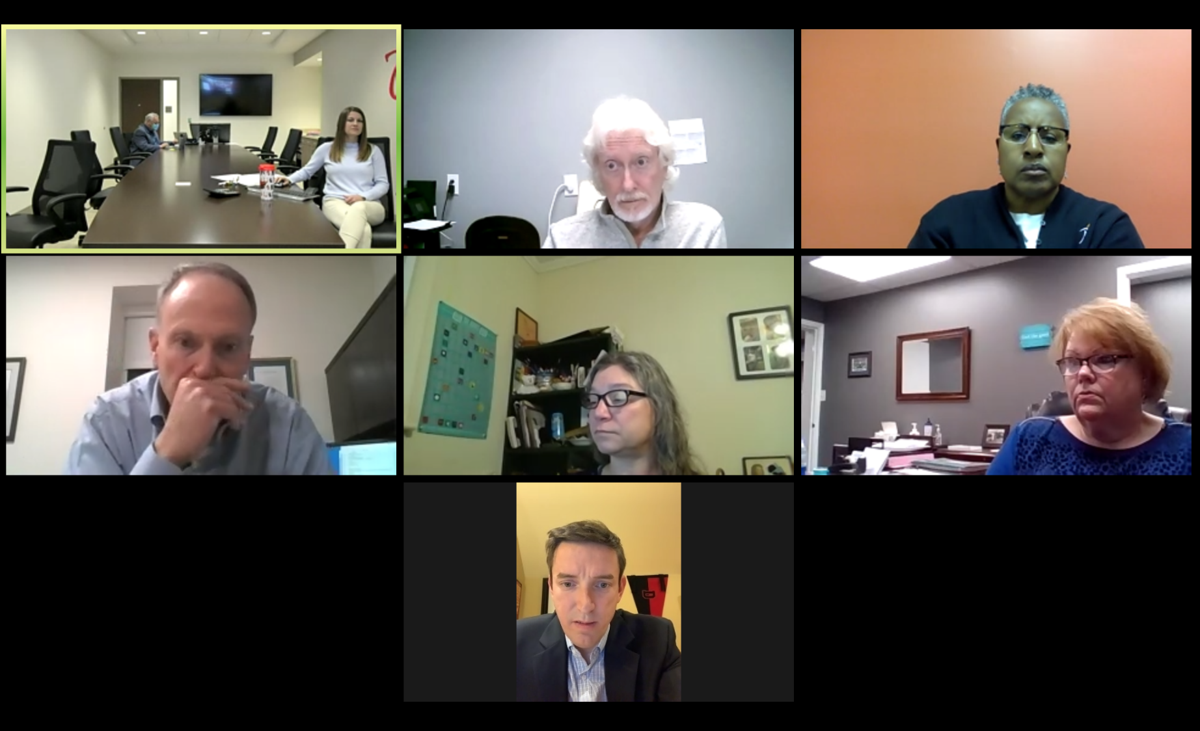 CONCORD — Parents from the Highland Creek and Christenbury areas who are hoping to prevent the redistricting of their children to Winkler Middle School from Harris Road took their case to the Planning and Zoning Commission on Tuesday night.
The new districting is part of a process currently ongoing with Roberta Road Middle School set to open in the fall of 2022. Families zoned for Winkler and Harris Road have also gotten caught up in the movement.
Shannon Young, a parent who lives in Highland Creek, and Catherine Parrish, a parent who lives in the Christenbury Village area, spoke to commissioners over a Zoom call during the monthly meeting.
"We do understand that the Planning and Zoning Commission has no authority over realignment matters, and trust me, we have been speaking with the Board of Education, too, but we do believe that the commission is responsible in some way here and needs to take accountability for that," Parrish said. "So what I would like to ask you tonight is to realize that and your impact that you are having on our children's lives."
The new middle school, set to open in the fall of 2022, will potentially rezone the Highland Creek and Christenbury neighborhoods to Winkler Middle School rather than Harris Road Middle School. On the surface, the move does not seem too drastic. The neighborhoods are about six miles away from HRMS and eight miles from WMS, so the distance seems reasonable.
But when a deeper look is taken, one can see that a rezoning for these two neighborhoods to WMS would require bus routes to cross Interstate 85 and some of the most high-traffic areas in the county. Staying at HRMS would not carry that result.
With the final meeting about rezoning for the new Roberta Road Middle School set for Thursda…
One thing parents in these areas have particular trouble with is that two in-progress developments in this west Cabarrus County area are currently zoned to go to HRMS. These developments appear to be high-density townhomes and apartment complexes which — in the eyes of these communities — will take the spots of families who moved to the neighborhood with this particular school in mind. The growth in the area is forcing a change of plans that they say would have been very hard to predict.
"It never once occurred to me that I would need to have to be aware of what is going on 10 miles from my home as far as planning and development is concerned," Parrish said. "Trust me, we are very engaged in our local area with things that are going on, but we do rely on city officials to be able to look out for us and to realize that infrastructure is important and that we cannot continue to keep growing at this rate without making some changes to do that responsibly."
Growth, which this city and county prides itself upon, has become an issue once again for parents in western Cabarrus County.
"I know your job is to help conduct orderly growth and development … but I would think that planning and including appropriate resources for housing would include ensuring that our children could have a school they can go to," Young said. "And so I would implore you to work with, more proactively, the county and the School Board for some school facility planning here in the area where it's needed."
This is not a new issue for the area. Cox Mill Elementary has been rezoned twice in the last three years, and rezoning in the future is a definite possibility for other schools throughout the county. From 2010 to 2018, Cabarrus County was one of 15 in the state to have grown by 10 or more percent in North Carolina.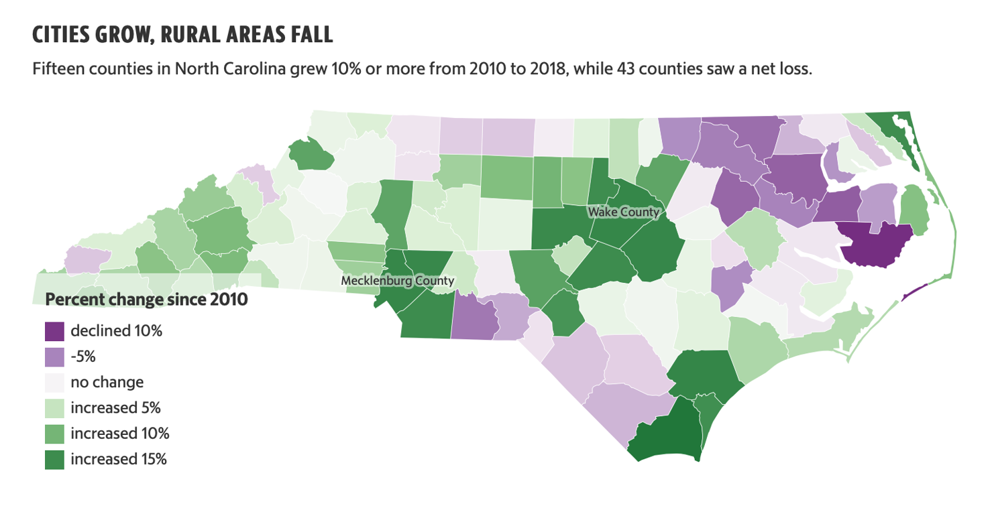 In the realignment of Cox Mill Elementary last year, one of the big issues many parents in the Skybrook area had was they were being lumped in with apartment complexes and townhomes and being forced to move as a result. These families ultimately were rezoned to W.R. Odell Primary School.
Christenbury and Highland Creek are hoping not to experience the same fate, so they are asking the School Board to rezone the new developments to WMS instead. While these developments currently are closer to HRMS, their drive would be shorter to WMS than it would be for Christenbury and Highland Creek.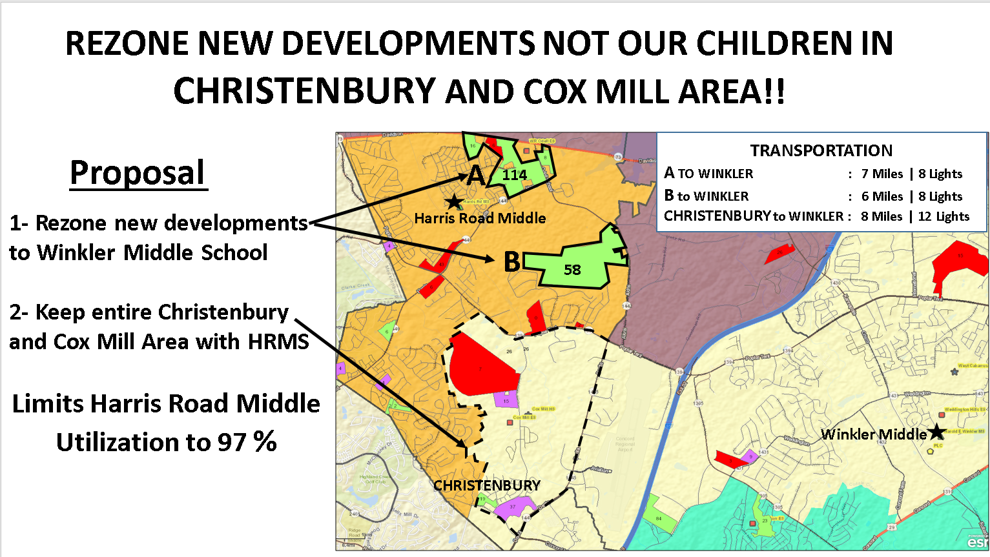 "We have to remember that the people suffering here are our kids," Parrish said. "They're asking to be bussed across the county to attend a strange school in a different community with only a handful of friends with them, all in the name of growth. What I'm asking tonight is rather than passing the buck to another county or another office in the city to deal with this, please take a leadership position and aim to work together with the schools to ensure a balance of all infrastructure is in place so that our city that we all have decided to make our home can continue to grow responsibly."
Just last year, one community member started a petition asking for a building moratorium in the area to prevent things like school overpopulation and to address infrastructure issues in the area.
West Cabarrus County is full of one-lane roads and is plagued by rush-hour traffic as families head home and pick up their children from school along the way. The petition attained more than 1,500 signatures, but building continued in the area.
The issues still remain with infrastructure, and overcrowding continues as well. Parrish's and Young's hope was that they could possibly convince the Planning and Zoning Commission to turn down a development from time to time.
"I'm here to ask you to help us have more orderly growth because it is very dangerous around here," Young said. "There are single-lane roads and not a lot of traffic lights, and I see a lot of near accidents as it is, just trying to pull out of these neighborhoods. So I implore you to work more proactively with the county and the schools, please, and help us come up with some solutions for neighborhood schools."
It is unclear if what they said to the Planning and Zoning Commission will have an impact in the long run, but the parents are doing all they can for their children's futures.