It's a challenging time to be in the restaurant business (or just about any other kind, too) but there is work going on for at least one more new eatery.
No. 1
Culver's coming to Kannapolis. Building permits were issued June 3 for a new Culver's restaurant at 2901 Dale Earnhardt Blvd. That's across the street from the Goodwill Store and near the Lowe's Home Improvement Center. The permit indicates the value of the construction is nearly $1.1 million for a 2,978-square-foot building. The restaurant is owned by Cognati Enterprises LLC of Collinsville, Illinois.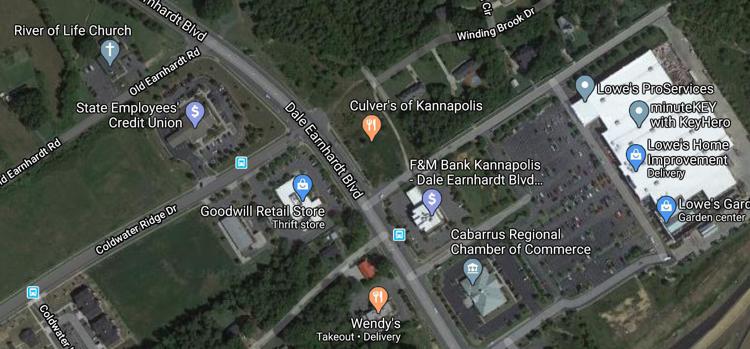 "Perfected in Sauk City, Wisconsin. Enjoyed far and wide," is the slogan on Culver's website.
The restaurant is known for its "Butterburgers" and frozen custard. The menu also has shakes, malts and floats, along with other sandwiches, chicken tenders, fried fish and fried shrimp.
The nearest locations already open are Jake Alexander in Salisbury and University City Boulevard in Charlotte. Overall, there are seven locations in North Carolina.
Three locations, including Kannapolis, are under construction — one in Fuquay-Varina and one at 388 Talbert Road, Mooresville.
No. 2
Part of Christenbury Corners sold. The small shopping center in front of Kohl's in the Concord Mills area has sold.
According to Commercial Property Executive (www.cpexecutive.com), Thompson Thrift Development sold The Shops at Christenbury to a private group affiliated with Deville Developments. The price was $7.1 million.
The center is 11,350 square feet with these tenants: Aspen Dental, First Watch, Atrium Health and Brownlee Jewelers.
No. 3
Grocery curbside pick-up. Discount grocer Aldi is joining the grocery pick-up game. Local stores will be a part of the about 600 stores to participate in the new program.
"Our Curbside Grocery Pickup pilot was quickly embraced by our customers, and demand for this service has continued to increase. We're pleased to be bringing this service to customers across 35 states over the next several weeks," said Jason Hart, CEO, ALDI U.S.
"We are always looking for ways to make the ALDI shopping experience even more convenient and accessible for everyone. Whether shopping in-store, or online for delivery or pickup, we'll continue to be here to safely serve our customers."
At shop.ALDI.us, customers can access the full selection of ALDI products. To find the nearest ALDI store that offers Curbside Grocery Pickup, visit shop.ALDI.us or open the ALDI mobile app. Shoppers simply fill their online carts with fresh and affordable products and select a pickup time and location at checkout.
Designated parking spots are clearly marked when they arrive at their ALDI and an employee will load groceries into their car.
Walmart, Target and many others have already started similar programs. I tried to use Walmart's service back around Christmas, and it was going to be three or four days before I could pick up my order, so I canceled. I'm told that was because it was so close to the holidays.
I tried Target the same day and picked up my order that afternoon. One item was not in stock, but it was otherwise every easy.
No. 4
No baseball for the Cannonballers. The Minor League Baseball season was officially canceled this week. It was expected. That doesn't do anything to lessen the disappointment.
You heard me say before that I was skeptical about the new ballpark, with my main concerns being whether the city would cut corners like the previous stadium off Lane Street.
I can now tell you Kannapolis didn't cut any corners. It's a beautiful stadium. There is shelter for when it storms and lots of other fan amenities. Now if they can just get past COVID-19 and play some ball.
Being the skeptic I can be, now I wonder who will live in those expensive apartments being built between West Avenue and Main Street. They look nice, but I expect them to be pricey as far as the rent.
Getting people downtown is key to the redevelopment. After COVID-19, when things get back to normal, will people still gather downtown?
Lots of people are coming now, and some have even said there are as many people walking through the ballpark and eating at the concession stands than went to most games at the old stadium.
No. 5
Time for a rant. Used masks and gloves belong in the trash and not on the ground. If you wear a mask and gloves for protection, why would you think it is a good idea to throw them on the ground when you are finished?
You know how much I hate litter. I hate masks and gloves on the ground even worse.
I've got to admit I am not picking up as much litter as before the pandemic. I'm a little nervous picking up stuff when all the COVID-19 is going around. Save us the trouble — don't litter.
Get local news delivered to your inbox!
Subscribe to our Daily Headlines newsletter.