I've heard from a lot of you and as you see the Friday Five is still here. Now let's dive into a few new tidbits.
A new building has popped up near Bass Pro Shoppes. Down in the corner next to I-85 and all the boats is a new store under construction.
Technically it is at 8520 Quay Road, but it looks like there might be an entrance off the Concord Mills Mall access road.
Who remembers Quay Road? I had just about forgotten the little country road was back there. You access it off the Concord Mills Mall entrance off Derita Road (Odell School Road in Mecklenburg County).
According to records with Cabarrus County Construction Standards office, the new building will be a Rooms to Go furniture store. The cost of the new construction is estimated at an eye-popping $8.5 million.
Boy they better sell a lot of furniture with all that overhead cost.
Internet wars heating up? A crew installing Google Fiber knocked out Internet service for Spectrum and Windstream customers in the Christenbury area this week.
Mark Waldrop said it's interesting and frustrating (Internet outages) too for residents of that area.
It means Google is working into the other half of Highland Creek and headed into the Cox Mill area and maybe more of Cabarrus County.
Competition should be good. Hopefully it will force Spectrum and Windstream to up their games.
I'm told Windstream has improved their Internet. I used to have their service a couple of years ago but it was very slow. I have Spectrum now and it is pretty fast when it works, but there are days when it seems impossible to stay connected to the Internet.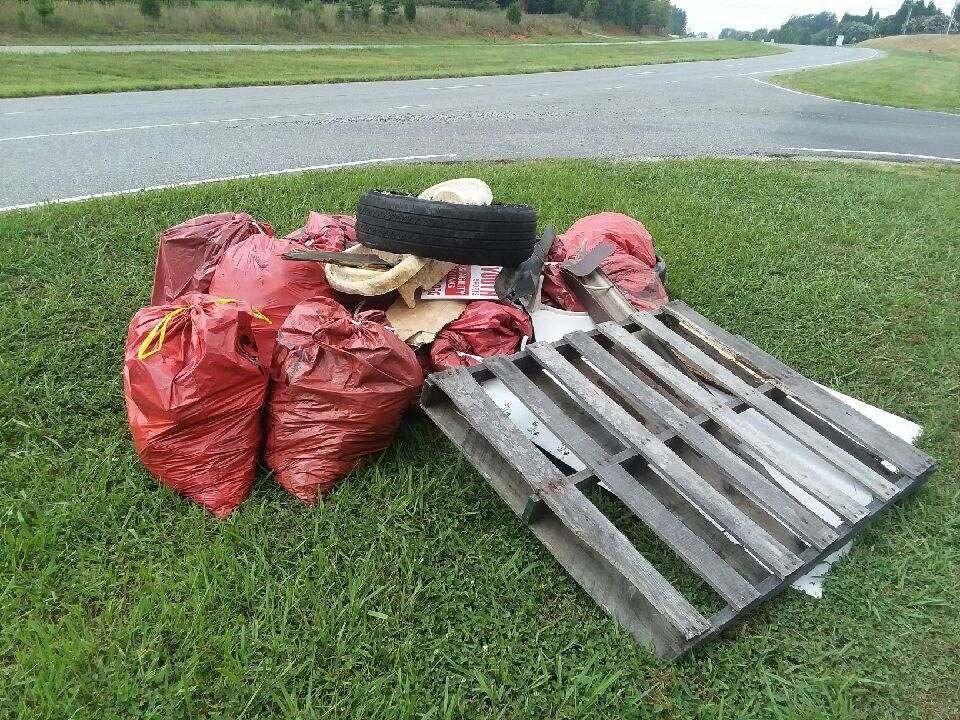 The war on litter rages on. Rita Blivens and the anti-litter warriors with E.L.K. (Eliminating Litter in Kannapolis) cleaned up along Kannapolis Parkway. It was the group's first joint effort with a local church.
"I am happy to report that we had our best turnout to date," Blivens said. "A special thanks to The Refuge Church who hosted this past Saturday (the 24th). Thanks to our 25 volunteers, 19 more bags and large items are off the streets!"
The next opportunities will be coming up in September.
"We would love to have more churches, business, and communities host an event," Blivens said.
Blivens said E.L.K. will concentrate on promoting anti-litter awareness during August because of the heat.
"The NCDOT fall litter sweep is from September 11th to 25th. E.L.K. plans to have several group events during the litter sweep.," Blivens said.
For more information on E.L.K.'s efforts and how you can help, email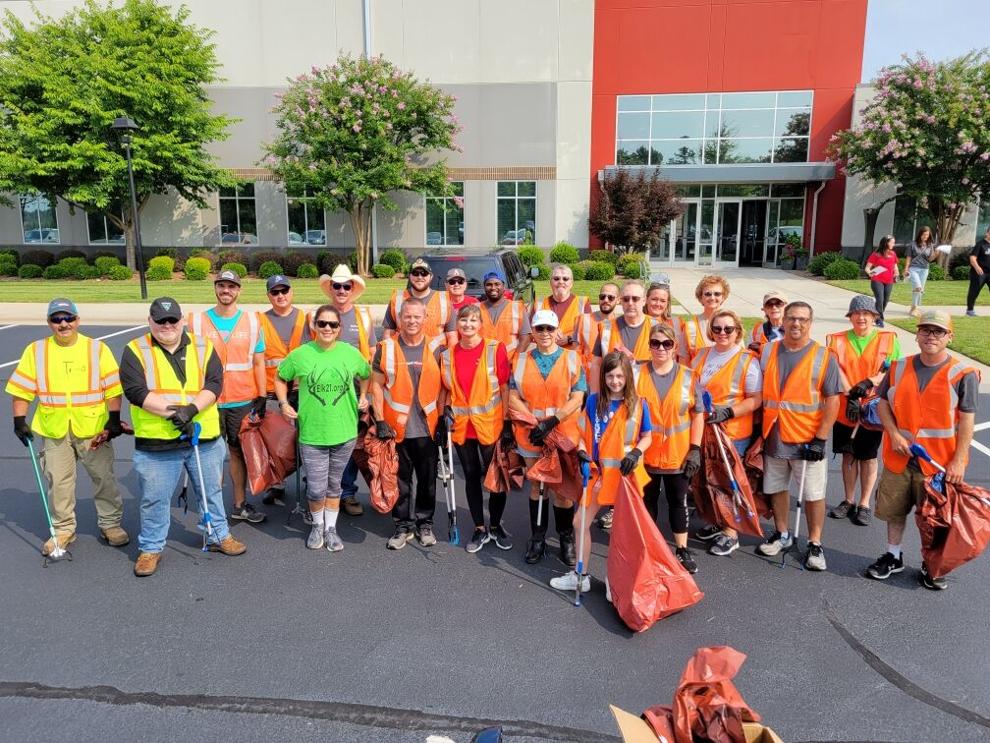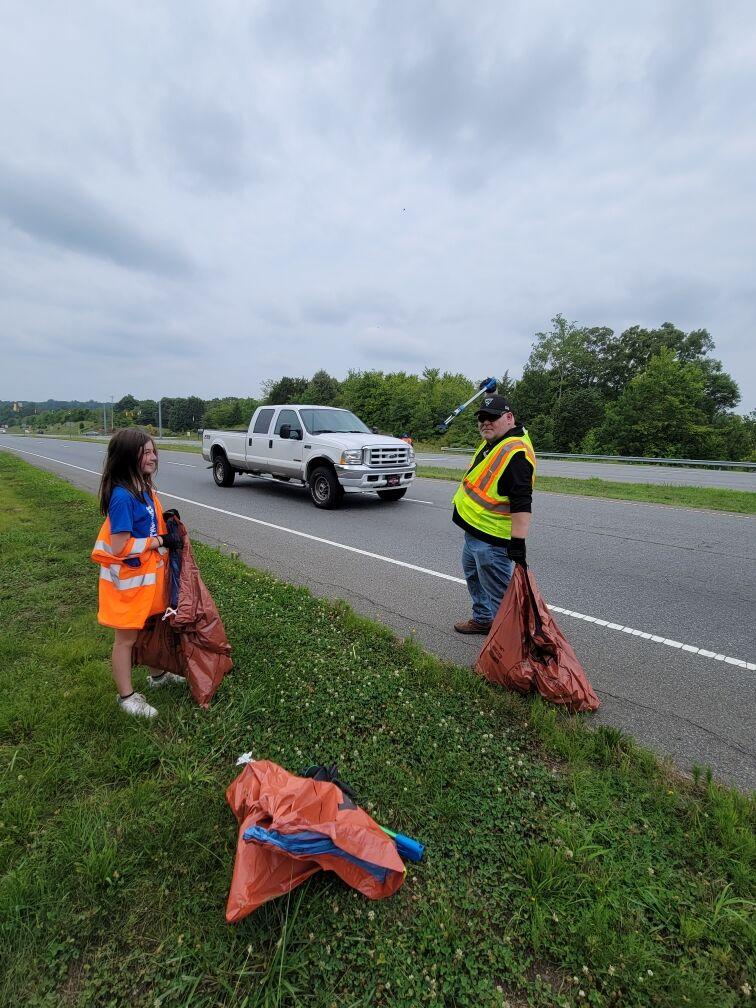 Poll results. I didn't count how many people responded but there was only one vote to stop the Friday Five. It came from Danny Singleton, who suggested we do the poll. Danny did send a nice paragraph of compliments about the newspaper and had some suggestions on how to make things more interesting.
Danny likes human interest stories and also suggested we try adding a few jokes. Honestly I am afraid to tell many jokes. These days it is hard to tell who might be offended. Here is an example:
A blonde walked into a bar. The brunette ducked.
Many of you also provided helpful suggestions for stories, rants and things we can include in the Friday Five. Thank you all for the suggestions.
One rant suggestion came from Norma Burris. She is fed up with the telemarketers and scam artists that keep calling her. She has even tried changing her number only to have the robo-callers still call her.
I get a lot of scam calls too. Fortunately my cellphone provider labels some calls as "scam likely" and I don't answer those. I answer most of the other calls. Sometimes the scammers still slip through.
Another reader rant. The trash and recycling rollout cans are problematic, especially when they are left at the street.
"When the cans are emptied by the garbage service, Waste Pros, they are sometimes left in the road/traffic lane, causing problems to the motoring public and safety concerns when one has to move over to avoid hitting them," one of my neighbors said. "Second, the cans don't get moved after they are emptied. They sometimes remain for a day or longer after being emptied. Some are not moved at all. The owner or business just seems to carry their garbage to the can on the curb."
I know what they mean. My daughter, Jordan, busted a side mirror on her car a couple of years ago because trashcans were left in the street on Groff.
The one thing I don't understand is why the "sanitation engineers" don't put the cans back down where they pick them up. It seems my can is always left a couple of feet into the street after it is emptied.
I do have to admit sometimes I am one of those people who leaves the cans at the street longer than just collection day.
Thanks for all the feedback.