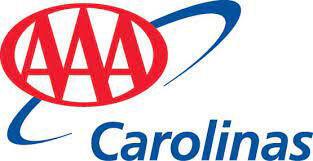 The desire to celebrate the Thanksgiving holiday period with family and friends is outweighing higher gasoline costs for many North Carolinians.
AAA Carolinas predicts that nearly 1.5 million North Carolinians are expected to travel at least at 50 miles between Wednesday and Sunday
That's just 2% less than the 2019 Thanksgiving holiday period and 13% higher than the 2020 travel forecast.
"It's beginning to look more like a normal holiday travel season, compared to what we saw last year," said Debbie Haas, vice president of travel for AAA — The Auto Club Group.
"Now that vaccinations are readily available, and new health and safety guidelines are in place, travel is once again high on the list for Americans who are ready to reunite with their loved ones for the holidays."
Gas prices are down 5 cents in the Triad in the past week.
But, at $3.20 per gallon of unleaded gasoline, it is at the highest level for Thanksgiving period since 2013.
By comparison, the state average was $1.94 per gallon during the same period in 2020 and at $2.41 in 2019.
According to GasBuddy.com, the lowest gas prices in Winston-Salem is $3.03 a gallon at Sam's Club at 930 Hanes Mall Blvd. and $3.05 at Costco at 1085 Hanes Mall Blvd.
For those looking for the lowest prices in the Winston-Salem metropolitan statistical area, head to Thomasville where Murphy USA, Pure and Randy's Mart are at $2.89 per gallon.
"After such an unusual holiday travel year in 2020, it appears that higher gas prices will not be enough to deter North Carolinians from returning to the road for the holidays," said Tiffany Wright, AAA Carolinas spokeswoman.
"Unfortunately, it appears these high gas prices will hang around through the holidays. So, it's likely that travelers will budget more for gasoline and less on things like shopping, lodging and dining out.
Motorists may see another slight decrease in gas prices by Thursday with the price of crude oil down last week as  the possibility of a release of stockpiled oil by large oil-consuming nations put downward pressure on crude.
"Crude oil prices make up nearly 50% to 60% of what motorists pay at the pump," Wright said.
"The decline we're seeing now may only be temporary though until oil production gets back up to pre-pandemic levels."
AAA said it's not out of the question that another COVID-19 surge in cases, either regionally or nationally, could affect gasoline prices in the near term.
There are investor concerns about crude demand increased over growing COVID infection rates in Europe and the U.S.
"If social restrictions are re-imposed to curb COVID transmission, crude demand will likely decline and prices will likely follow," AAA said.
The N.C. Transportation Department is suspending most construction activity along major highways to keep lanes open for holiday travel.
The work along interstates, U.S. routes and key N.C. routes is expected to shut down from the morning of Nov. 23 through the evening of Nov. 29.
Work that does not impact travel lanes will continue for some projects.