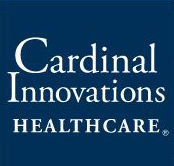 CHARLOTTE — A complaint has been filed in Mecklenburg County Superior Court against Cardinal Innovations for failing to comply with a public records request into potentially discriminatory practices within the organization.
The complaint filed by Dozier Miller Law Group on behalf Stephanie Tyson of Resourceful Solutions II hopes to compel Cardinal to give up more data and information on the organization's work with Black providers in the state.
Cardinal Innovations is responsible in Mecklenburg County for delivering mental and behavioral health care to some of its most vulnerable residents. The same goes for Cabarrus County, but last week Cabarrus County Commissioners voted to stop using Cardinal. That is in addition to a similar decision by Union County.
"We have been committed partners in Union and Cabarrus counties for decades," said Cardinal CEO Trey Sutten in a statement. "We have been working hard at these relationships and feel that our joint efforts have been headed in the right direction, so (last week's) activities were especially disappointing. Our focus is on our members receiving the services they need, supporting our providers who take care of them, and ensuring that as a system, we do the right thing for our most vulnerable citizens.
"Ultimately, the decision on whether a county can change their managed care organization rests solely with the secretary of Health and Human Services, and the process is lengthy and certainly not guaranteed. In the meantime and regardless of the outcome, we're staying focused on our mission and serving members across all of our counties."
The complaint
Resourceful Solutions II was previously a provider working with Cardinal, but Tyson said there has been a concern for a while about how the organization deals with Black providers and the beneficiaries of them.
"When you look at the data, I do know that about a year or two ago, 84% of claims denied were Black beneficiaries," Tyson said in a phone interview Monday. "So, as we come forward, if there was some type of services that are rendered for beneficiaries, we would see such a huge gap in health disparities."
Tyson's public records request looks to dive further into the data to find out if discriminatory practices are truly going on at Cardinal.
Getting answers to these questions and the records that go with them haven't been easy. Tyson initially filed her request July 23, but the response to her inquiries into this subject were met with resistance.
She alleges in her complaint that Cardinal Innovations' attorneys have been contacting her consistently since filing her public records request. Additionally, she said Sutten, the CEO, also sent her a text message after she filed her request.
In her complaint, she is also seeking, "An order requiring that Defendants, specifically including CEO Trey Sutten and its attorneys, cease contacting Plaintiffs directly about this matter including through emails, text messages, and other correspondence."
"Anytime we raised the question, of course, there was retaliation," Tyson said.
Tyson has a lot of questions she wants answered despite the resistance she has met.
"How many providers are left that look like me?" she said. "They say that, 'Well, Ms. Tyson, we don't have that data.' You have to have that data, and there's a few reasons why. A few years ago, we talked about, 'OK, how many Black providers have been put out of business? Not minority providers, Black providers.
"And it was like, 'Oh, I can't find it; I don't know.' Well, out of 100, 98 were Black, because it falls under the sanction providers, so if you go and pull a report of how many providers have been sanctioned, that's where those numbers and percentage lie.
"Let's talk about the different rate: a Monarch, a Daymark, RHA, let's talk about how much are you paying them for an outpatient therapy? Well, most Black providers you pay them, I think, $74.57. If you look on the other side of the spectrum, the white providers are getting $100 and up because, of course, they negotiate, they have the power to negotiate. Black providers don't."
When contacted about the complaint, Cardinal Innovations did not provide comment.
Representation
Tyson is also concerned that Black providers like hers don't have proper representation at the highest level to fight for these types of issues.
"The biggest issue when it comes to Cardinal's board — I've got a problem with George Dunlap," she said. "And let me be clear with you, whether it was the last board or this board, George Dunlap was put on that board to represent us.
"He has not done any of the above.
"He has not chastised Cardinal; he has not spoken up for us; he has allowed this to happen. He was on the first board; he's on the second board; and not one time has George come out and said, 'Listen, these racial issues, we've got to come to the table and we've got to talk about it. We've got to figure it out. Because if we don't figure it out, here we are.'"
Medical bias and health disparities have been an issue for a while. It has been on the minds of those in the nation for the last several months with COVID-19, but even before that, it was a topic of discussion among political commentators on many platforms.
People in the public health community are aware of the issue. Cardinal has been aware of the issue for a long time as well, according to Tyson.
"When you go back in the archives, in (2006), Carmen Hooker Odom, who is one of the board members over at Cardinal, she was the secretary under (former Governor) Mike Easley, she did a health disparity study," Tyson said. "It's very detailed, and she gets straight to the point."
She continued: "It talked about African Americans; it talked about Latinos; it talked about the Native Americans — how, when you're on a grassroots level, one of the issues that this department has is they never lay down on a grassroots level to bring people like myself to the table. So then this sort of gap starts. And then, of course, years go on, and it gets bigger and bigger."
Tyson's public records request and subsequent complaint seek to point out where this gap is so it can be addressed.
"At the end of the day, data don't lie," Tyson said. "And that's the problem, data don't lie. If Cardinal didn't want all this to happen like it is today: Cabarrus pulling out; Union County pulling out; Forsyth might; no one knows what Mecklenburg County's going to do.
"Mecklenburg County, to be honest with you, they need to pull out, because it's time for a change."
Time for a change
Cabarrus County Commissioner Lynn Shue was blunt when addressing his issues with Cardinal at last week's meeting.
While he did not speak directly to health disparities as Tyson did, the issues with Cardinal Innovations were too much for him to ignore.
"For years and years and years, these same issues keep coming up," he said. "This is something that has been not just happening overnight, it's something that has been brewing for quite some time, and even after all the changes that the Department of Health and Human Services made with the appointment of a new board and all of that, it seems as though we're not getting the things that we're looking for.
"We're looking for a collaborative effort for the citizens of Cabarrus County, and that's my No. 1 goal right there. To see that the citizens of Cabarrus County are taken care of, the money is made available and it needs to be used in a wise way."
Mecklenburg County Commissioner Trevor Fuller also didn't pull any punches when discussing Cardinal at a recent meeting, calling it "inadequate."
"We are in a mess, and I fear that people's lives are being put at risk because of this," he said.
Cardinal Innovations' issues have been widely publicized.
In 2017, the state took over the health agency after it was discovered the company spent lavishly on Christmas parties and board retreats, charter flights for executives and "questionable" credit card purchases, including alcohol.
Former CEO Richard Topping was removed, along with the entire board that gave Topping and three other executives $3.8 million in severance pay. It was also discovered that Cardinal gave out severance packages far beyond that as well, according to The Charlotte Observer. At the time, Cardinal board chair Lucy Drake said they always "pay market" for severance pay and that the bonuses were "market."
Now Cabarrus County is trying to move on to Partners Health Management while Union County is also out and Forsyth and Mecklenburg could be close behind.
But for providers like Tyson, the goal isn't to put Cardinal Innovations out of business, it is to get beneficiaries of their services what they need. That just might not be through Cardinal.
"The issue is how do we build that trust back? How does the state build it back?" she said. "Cardinal can't. Cardinal's already shown they're not going to do it; they ain't going to do it; you ain't going to make me do it."
Get Government & Politics updates in your inbox!
Stay up-to-date on the latest in local and national government and political topics with our newsletter.