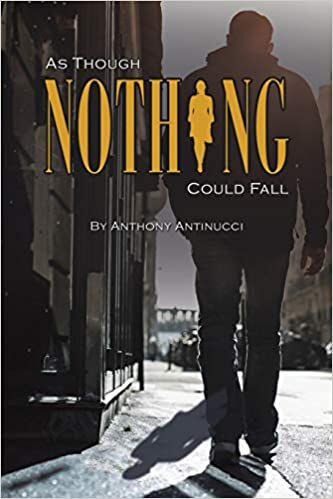 As a youngster growing up in Cabarrus County, whenever Anthony Antinucci needed motivation to write the stories he was fond of creating, he found inspiration several hundred miles away.
His grandfather, Joseph Antinucci, was Anthony's biggest fan and supporter. With Joseph's encouragement, the youngster would handwrite his stories and mail them to his grandfather's home in Rhode Island.
Although Joseph died in 2013, the passion and talent he helped nurture in his grandson never waned.
Antinucci, who teaches social studies at Hickory Ridge High School, saw his grandfather's support pay off in 2018, when Austin Macauley Publishers agreed to publish his novel, "As Though Nothing Could Fall."
The crime thriller became available one week ago, on Aug. 31.
After graduating from UNC Charlotte with a degree in criminal justice, Antinucci worked for the Huntersville Police Department for about a year. He drew upon that experience and his Italian heritage as inspiration for the novel.
"I actually have the setting in an area of Boston where they have a lot of Italian heritage and culture," he says. "A lot of the places they go to, fictional places I created, are influenced by my Italian heritage, basically based on the things I would do when I was visiting there while growing up."
The antagonist in the novel, Franics Zaccardi, is a fictional character "who has tortured the community of Boston for decades." Antinucci says he drew inspiration from several real-life criminals and from actual events during his time in law enforcement, stressing that the book is a work of fiction.
Antinucci says he kept notes for the book in a journal given to him by his father, also named Joseph. He would then incorporate the notes into the novel, setting a goal of writing one hour each session and willing himself the discipline required to write on a schedule.
"I finished it on New Year's Eve in 2017," he recalls. "I set a deadline and told myself I would have it finished by then."
The process toward publication was slowed by COVID-19, as it took 18 months for the novel to be accepted by a publisher and another year for actual publication.
Austin Macauley Publishers has offices in New York and London among its four locations. Antinucci says the agency is a stepping stone for new authors looking to be published by one of the major publishing houses. Support from the publisher was one of the highlights of the process, he adds.
Antinucci was involved in various stages of publication, from suggesting an idea for a cover image to writing the blurb on the book's cover.
The final line in the blurb touches on a subject that is familiar to Antinucci: "A mysterious and daunting thriller, 'As Though Nothing Could Fall' is a novel about familial struggle and the loyalty that comes from every edge of the human consciousness."
Family and loyalty are two themes that Antinucci appreciates.
"Without my grandfather, my own father, and my wife, I would not have the drive and discipline I do for my writing," he says. "I believe my grandfather would be happy to see that I have chosen to expand upon a bond that we always had together. His interest in my writing when I was young will always be the prime motivating factor for why I always want to continue writing.
"My grandfather passed in 2013, and it left a big mark upon me and my family. My father and my wife would talk about my love for writing and would inspire me to make my grandfather proud."
The Antinucci family, in fact, exemplified traits commonly associated with large Italian families — the experience of good times at get-togethers, with food as a focal point. For two weeks each summer, his grandparents would gather Anthony and a houseful of cousins at their weekend home in Rhode Island, where his grandmother's lasagna was a favorite of the more than 20 cousins who would spend time together.
The novel is not the entirety of change in the Antinucci household, as Anthony and his wife, Lauren, who also teaches in Cabarrus County, welcomed their first child into the world in June, a boy they named Ezra.
"(This year) has been one of the most infamous years our country has faced, and the irony around the matter is, this year is one of the greatest years of my life," he says. "To have my first child and have my first book published in such a time is a profound statement to me.
"Happiness can come from the strangest of times, and I hope my son will learn one day about how his father pursued a dream of his during a trying time."
NOTE: "As Though Nothing Could Fall" is available online through Amazon, as well as two area bookstores, Barnes & Noble, and Books-A-Million. Austin Macauley is initially publishing 3,000 copies.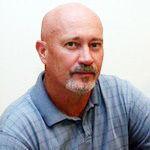 Get local news delivered to your inbox!
Subscribe to our Daily Headlines newsletter.