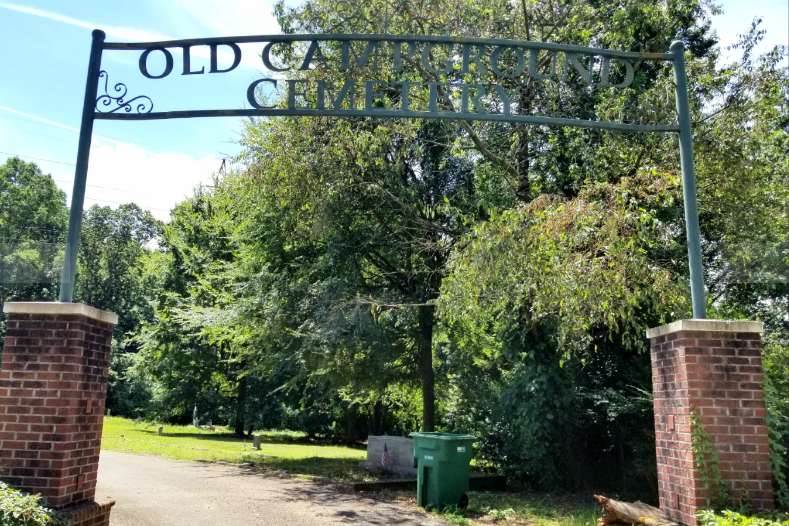 CONCORD – Despite efforts of volunteers over the years, the Old Campground Cemetery off Cabarrus Avenue in Concord is still largely overgrown and unkempt.
Reverend Solomon McAuley, pastor at Zion Hill AME Zion Church, said that while there have been several attempts over the years to completely cut back the vegetation in the cemetery, it has never been truly maintained.
The church is asking for volunteers to help cut back the vegetation at the cemetery this Saturday, July 11, from 8 a.m.-1 p.m.
He asks that people bring:
• Clear plastic garbage bags
• Mulching push lawn mowers
McAuley said that the church understand that not everyone can come out to help. But he asks that people donate water, Gatorade and masks. Volunteers will be asked to follow CDC and social distancing guidelines by staying 6 feet apart and to remember to wear a mask. 
The cemetery does belong to the Zion Hill Church but due to a lack of manpower and funding, the church hasn't been able to properly maintain it.
"This has been an ongoing problem for the cemetery, but I don't think there was ever a time where enough of it was cut to maintain it," McAuley said. "Once we are able to get it cut down to a certain size, we might be able to maintain it. But right now the church isn't able."
Tom Mereen has been volunteering his time to cut back the growth for about a year. He helped maintain a cemetery in Wisconsin previously. Once he got it to a point where it was manageable, it was sectioned off and given to groups to maintain.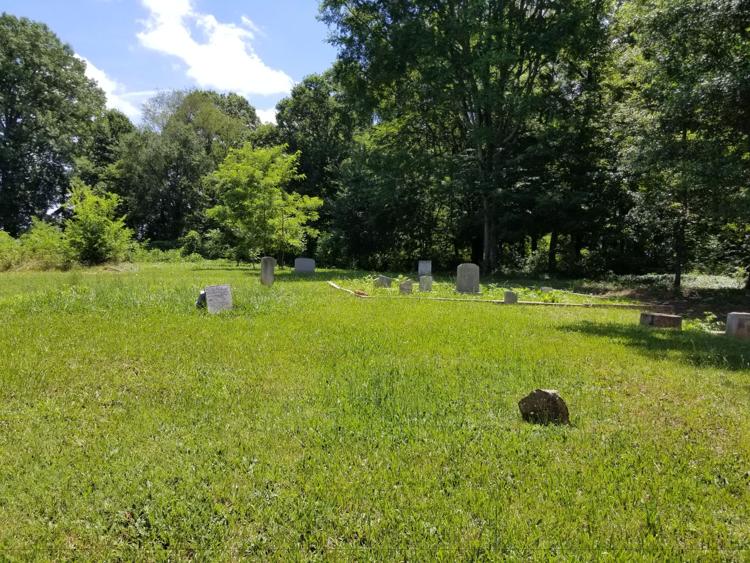 Having sections of the cemetery assigned to groups for caretaking is something Mereen thinks would work well for the Old Campground, but right now, he said, it is too overgrown.
Knowing where the headstones and grave plots are is also a part of the challenge, he said. While there are many headstones, in some places, there are large stones to mark graves. He said, if people aren't careful, a mower could run over a grave marker accidentally.
"My goal down the road is to have repairs made to the headstones. I don't know how to do that. We would have to find someone who specializes in that," he said. "But it has to be done right."
He said that he would love to create a map of exactly where all of the plots are located with the names of individuals buried there.
One of the people buried at the cemetery is Warren C Coleman, founder of the first black owned and operated textile mill in the nation. He founded the Coleman Manufacturing Company, was a major real-estate mogul and was an entrepreneur in Concord. He was a member of the Zion Hill Church. In 1876, He and three other members of the church put forward funds to help start the cemetery, said historian Norman J. McCullough Sr.
McCullough has written a book about Coleman and his contributions to Concord and the nation. The cemetery, he said, has true significance. 
"What we are talking about here is history that is very important from a black community perspective. The cemetery is a historic place," McCullough said. "Black cemeteries that go back to the Civil War are becoming more prominent in what people are doing to try to preserve those cemeteries."
For McAuley, he said that he wants to get the cemetery to a place where people can freely walk through it.
"We want the cemetery to stay nice. We want it to be what it was," he said. "I just want it to get to a place where people can walk through it and see where the markers are. I want to get it appraised to see how much somebody will actually charge to keep it cut. We can maintain some of it but I know that we can't maintain all of it."
The church currently isn't able to put much funding into the cemetery currently, which is why it has to rely on volunteers. But if the vegetation is cut back enough, the church might be able to hire a group to keep it up.
For now, Mereen and other volunteers are keeping most of the area cut. The area near the entrance off of Cabarrus Avenue is mostly cutback, but the acres to the right of the entrance and around the trees are heavily overgrown by kudzu. Mereen has asked that people with gas powered weed whackers come Saturday to cut back the vines. Also, there are several bricked off areas for family plots. Those areas, said Mereen, have to be cut by a weed whacker and not a mower.
Mereen also said that he has often wondered about the stories of the people buried there. In addition to Coleman, McCullough said there are at least 18 veterans at the cemetery. Mereen said he looks as his volunteering as an opportunity to meet others 
"I want to learn more about the lives of the people buried there, but I also want to learn about the people in the community that I meet," he said. "I look at this as an outreach. Slowly but surely, I am meeting different people in the community."
For those interested in volunteering July 11, please contact:
The cemetery is located on Cabarrus Avenue W passed the MLK memorial on the left near Dover Super Market.
Get local news delivered to your inbox!
Subscribe to our Daily Headlines newsletter.