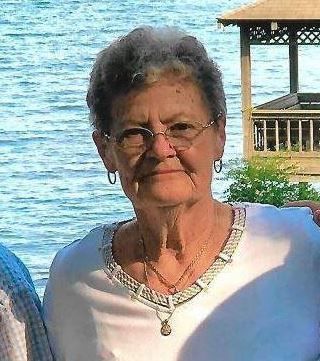 I hope all you readers are doing well and that this crisis will soon be behind us. Someone said that it was hard to trust the COVID-19 shot not being sure what it contained. I told them we were fortunate when the Polio vaccine was perfected and the Odell community came to the school to get the sugar cube. We had to have faith in the scientists that this was a cure for Polio and I feel that I am alive today because of this.
I have heard from a friend that I grew to know thru my articles and she told me how many memories came back to her from her childhood. I feel like we were born in the best of times even when they were often tough. We were taught manners, going to church, helping neighbors and just sitting on the porch after Church hoping to see a car pass on Poplar Tent Road.
I have been thinking how my parents kept up with the weather when we had no radio.
We did subscribe to The Charlotte Observer and if I remember correctly it came out about three times a week. There was a cartoon showing a monkey and this is where the weather forecast was printed. The monkey was called Jo Jo and was written by a Mr. Spencer. I remember Mother helping me write a letter to Jo Jo in care of the paper. I have been going through a lot of things lately and came across a picture of Mr. Spencer and a letter he wrote to me. I forgot to mention that one of my first words, according to my baby book that Mother kept, was Jo Jo. Mother kept a record of my life as a baby and it is wonderful going back and reading her beautiful handwriting and seeing my footprint, notes about my words and of course cute things that I did.
We have been going through many things at Oaklawn that have brought back so many memories of the 1950s.
Do any of you remember the candy that was in the stores? I remember that we sold Fireballs,
Black Taffy, Dum Dums, Sugar Daddy, Mary Jane, Bit-O-Honey, Bubble Gum Cigarettes, and last but not least Nik-L-Nip, which were little wax bottles with juice inside. I would bite the top off the bottle, drink the juice and then chew the wax. I do remember that the juice was very strong.
I also remember some of the toys, Play-Doh, Slinky, Silly Putty, Pogo Stick, Hula Hoop and View-Master. I did not have a Pogo Stick, but Daddy made me what he called "Tom Walkers." He would find tall cans, punch two holes in the top and put twine string thru the holes. He would make a knot and tie the ends together and I would walk up and down the road on these things.
I remember getting a View-Master for Christmas and it had several reels that fit into a slot and a handle that moved the slides when you were looking at them. I also got Cap Pistols along with plenty of caps one Christmas. I still have those and Daddy and I would play cowboy and shoot at each other. The caps would pop and would give off a smell that was very strong. I am sure you readers know by now that my Daddy was a wonderful man and was my best friend.
I finally got an appointment and got my first COVID-19 vaccination of the Pfizer and get the second one in February. I talked with a friend of mine this afternoon and she and her husband were in line over eight hours to get their first shot at the Cabarrus Arena. Thank goodness they now have an appointment for the second shot. I don't know how you readers feel about this but it is utter chaos for the older generation, many do not have computers and are unable to sign up for a vaccine. I for one think each County should have been given enough vaccine for the folks that pay taxes in the County and this would have prevented such a mess.
Groundhog Day was February 2nd and I for one hope he does not see his shadow. I am so ready for Spring.
I hope you will continue to pray for our wonderful country and to give our leaders the knowledge to handle the epidemic in a more orderly manner.
Bobbie Cannon Motley's family lived at Oaklawn, in the Cannon Crossroads community, for generations. These are memories of days gone by, before all the development in western Cabarrus County.