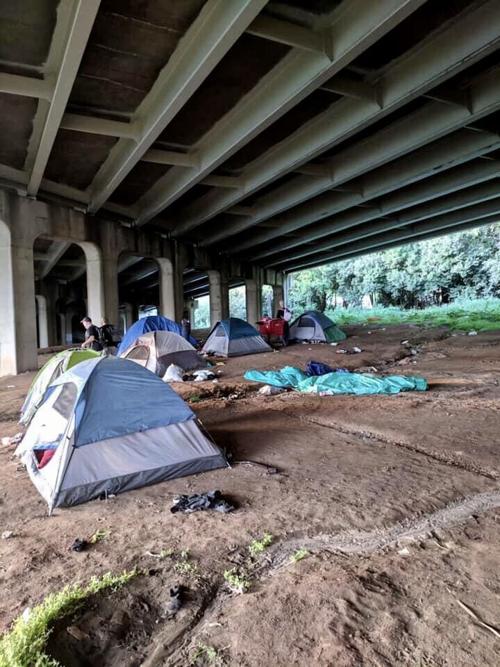 They call him "Pops," and love him like a dad. He refers to them as his "kids," and treats each one as such. So when you ask my friend Steven Tilley, "What is it that you do?," you should know that the answer is simple, but the work is profound.
He's a father to the homeless. Steven takes this role seriously, seeks out those who need him and visits almost every day. His heart for all people on the streets is astounding, and that is why he's my personal hometown hero.
You may have seen the news reports of the growing numbers residing in "tent cities" in and around Charlotte after all of the shelters and missions shut down. The health pandemic has hit hard among people who lived on the financial edge of being able to cover rent or groceries. When all the restaurants and many businesses closed in March, it didn't take long for hundreds to lose their homes. As soon as COVID-19 hit, the demand for tents doubled, almost immediately.
Steven meets them where they are, offers a friendship with no strings attached, no hidden agenda and without a nonprofit agency in his pocket. He's the cheerleader they never had.
His love of mankind has come together naturally. He opens every conversation with, "Tell me your story," and then listens as long as they talk. He finds the things that make them come alive, encourages them with texts, hugs and real conversation. Along with numerous resources he offers, he gets them to dream again. He says the magic happens when he takes the time to "sit in their s**t" by acknowledging and caring about the circumstances that landed them on the street. And he keeps coming back to sit more, and more, and more.
It's a stark difference from how many people treat the homeless and addicted. There are stigmas in our society that "those people" are somehow less than worthy, unlovable or deserving of where they are in life. Some people throw food out on the sidewalks for them as if they were animals, and mock their lifestyle as if they had walked a mile in their tattered shoes. They are even spit on, laughed at and ridiculed by their fellow man. How would you feel if those were your children? Because they are, or could be.
Each homeless soul is worthy. Yes, some may battle addiction and often do whatever they need to in order to cope and survive, but they are still God's children with stories that matter — stories that Steven learns from every day on the streets.
Many of his friends and colleagues are making a huge difference. Deborah Woolard, founder of Block Love Charlotte, works tirelessly with partners to improve the quality of life on the streets and empower, teach and spread love "one block at a time." His friends like Heath Berchette from "Watchmen of the Streets" offer a ministry and have faithful volunteers who serve. What keeps them going in this hard routine and harsh reality? They never forget the faces of the few who have made it out of the vicious cycle. They never tire of the long, warm hugs they give, and receive. It keeps the hope alive.
I asked Steven, "What do you want people to know about 'your kids?', to which he answered without pause, "I want to remind people that those experiencing homelessness are still human, beautifully human, and should never be shamed or disgraced. They deserve to dream, too. Follow your heart to help when you are led to do so."
But for the grace of God, we could all be begging for a tent and blanket on this cold night. So let's be more like Steven.
How you can help: Periodically rally friends and family, coworkers and neighbors to collect new and gently used items; keep bottled water and pop-top protein sources in your car to offer (Vienna sausages are a crowd favorite); create ongoing "Aunt Flow" drives to collect feminine health and hygiene products; encourage local, state and national leaders to continue advocating to ending homelessness; and give monetary gifts to people/organizations that are making a difference. For a list of current needs or to become a homeless advocate, go to blockloveclt.org and watchmenofthestreets.com or contact Steven Tilley directly at LoveCreatesUs@gmail.com.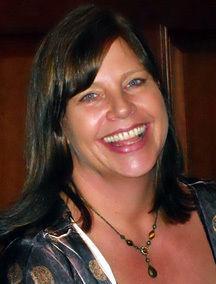 In Honor of People Everywhere (In H.O.P.E.) Tracy Himes is an author, speaker and storyteller and operates TracyHimes.com.
Get local news delivered to your inbox!
Subscribe to our Daily Headlines newsletter.