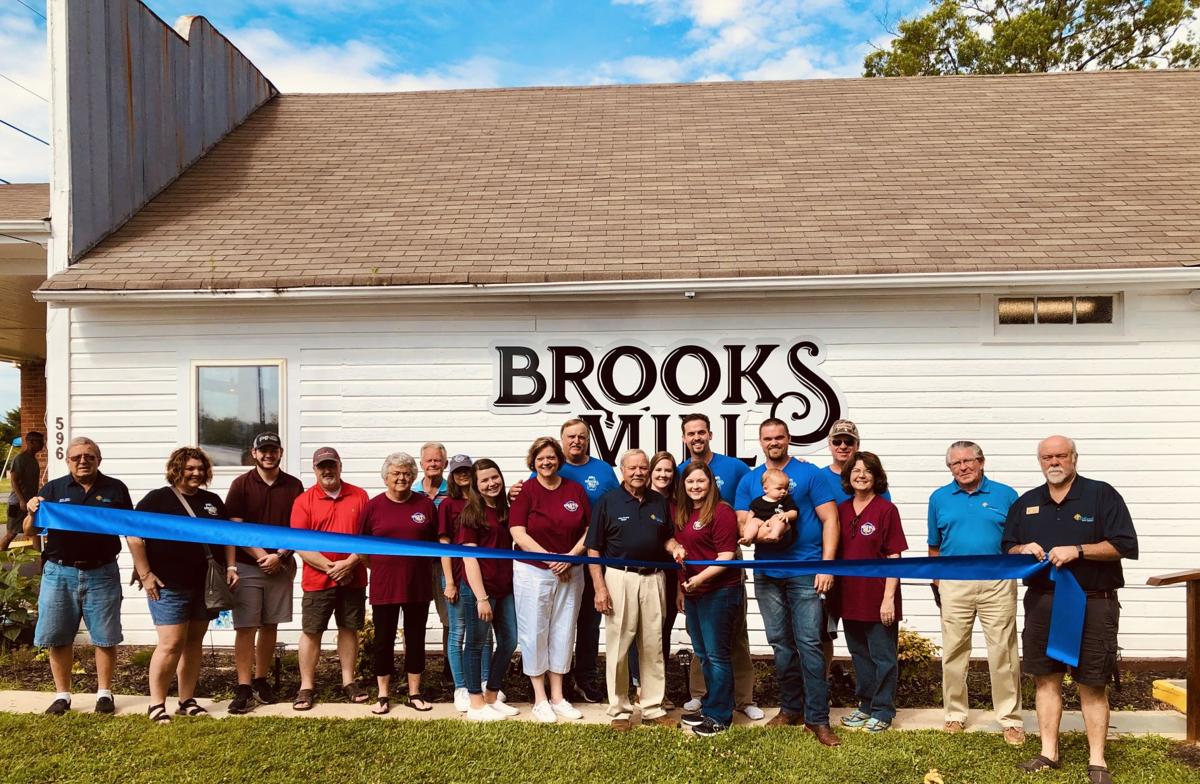 MIDLAND – Brooks Mill Farms opened its first store location in Midland this past Saturday, June 27, during a ribbon cutting ceremony attended by Mayor John Crump and other council members.
Clint and Kasey Brooks opened the store after slowly building the honey and bee keeping portion of the Brooks Mill Farms business.
Both he and his wife grew up on working farms. Brooks Mill Farms, which was started in the early 20th century, was Clint's family farm. They raised grain and cattle and started growing a few vegetables.
Back in 2015, Clint decided to get a few bee hives on the farm to help pollinate the vegetable crops, he explained. As time went on, Clint – who has a degree in biology – gained more experience with bee keeping and they started harvesting the honey and wax.
"My wife and I had just been married and she was just like, 'Okay you are going to get some bee hives and that's it.' As it evolved she was wondering where it was going," Clint said. "We started thinking, well we make honey and we have all this extra wax. And we toyed with the notion of making soaps and things like that."
As they started making food and self-care products, they decided to go through with their first phase of expansion and began selling their merchandise at The Painted Owl in Midland and Nona Louise Embroidery in Locust.
After selling at different locations and adding to their product line, Kasey and Clint decided that they needed to grow the business to keep it moving.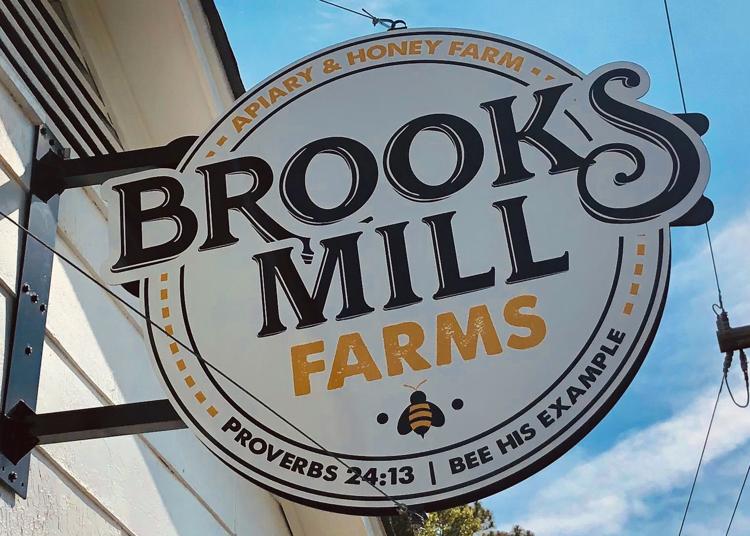 "We decided that, if we were going to do anything with this, we were going to need to make a decision on expanding so that we didn't stagnate," Clint said.
The store is a major step for the business. Not only does it sell the farms honey and bees wax products, it has products from other vendors.
Most of the vendors are local, Clint said. The vendors are:
• Blended and Blessed Bees
Keeping the products local was one of the couple's major goals Clint said. They wanted the store to have an old country general store feel and having local products was a major part of that, he said.
"We opened this store because we wanted to create an environment of rustic passion where people can come in, sit out on the porch with a coke and just enjoy people," Clint said.
While the store was able to open, it was slow work for a little while, Clint said. The COVID-19 pandemic has affected many supply chain areas and has caused many businesses and agencies to be short staffed.
Things like getting the required inspections completed and having all of the product in store, took a bit longer than usual. Many days it was just Kasey and Clint organizing everything, but their family was always there to help.
It was important to them, Clint said, that they also open and be mindful of people and their health.
"We see health as the number one priority. We ask that you only do what you feel comfortable doing," he said.
Employees at the store – who are mainly the Brooks' family members – practice social distancing and use sanitation measures when dealing with the products. Everyone working at the store also go through regular health checks.
They also encourage all patrons to wear a mask, but they will not turn people away for not having one.
The store is located at 596 NC Highway 24/27 in Midland and it is open Saturdays 7 a.m. – 6 p.m. and Sundays 7 a.m – 3 p.m. During the week, the store is open by appointment Monday-Friday.
Get local news delivered to your inbox!
Subscribe to our Daily Headlines newsletter.