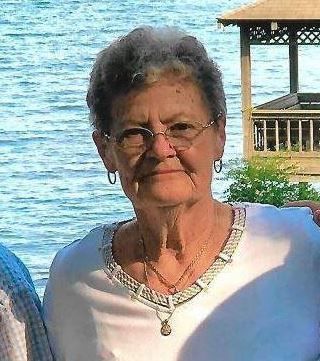 When I was growing up at Oaklawn this time of year became very hectic. Mother and Daddy were doing all they could do to get ready for the winter. Mother had canned everything she could get her hands on, and one of the rooms upstairs was packed with jars of green beans, tomatoes, lima beans, pinto beans, beets and of course pickles of every kind.
Mother would wrap the jars in newspaper or cloth to keep them from freezing in the unheated room. Mother would also wrap green tomatoes in newspapers and keep these under her bed, where some would ripen and we would enjoy those at Thanksgiving. Mother did not have the good luck my Aunt Rachel did with the green tomatoes. Aunt Rachel always had ripe tomatoes throughout the Winter. She had a green thumb and was always very successful with vegetables and plants of any kind.
I remember she had a Christmas cactus that was in a wash tub. She would keep it in the dark until around the first of December. Aunt Rachel would then bring the cactus out and give it a little water and in a few weeks, it would be blooming and so beautiful.
I am sorry to say that I did not inherit this green thumb, but my first cousin Marilyn Sheffield Savery did. Marilyn can stick a plant in the ground or a container and it will thrive.
I think that we are in for a very cold and hard Winter. I cannot remember having so many acorns and hickory nuts on the trees. It sounds like a machine gun going off on my neighbor's tin roof. The squirrels are gathering them as fast as they can and planting them all over my yard and in my flower beds. I am sure I will have little Oak trees sprouting this coming spring.
When I was growing up, I remember October starting to get cooler than it is now. I did some research on temperatures in the Concord area in the 1940s and found that it was about 20 degrees cooler.
I have never been a fan of cold weather, but do love the snow falling.
When you have to be out in the cold, breaking the ice for animals to get water as well as spreading hay for the cows to eat, be prepared.
I was lucky and did have gloves and a toboggan for my head. The gloves were wool and were tucked under the sleeve of my coat. Mother would tie the sleeves with twine string to keep the snow out of my gloves. Mother would also wrap my feet with newspaper over my socks, stuff my pant legs down in the top of the boots and tie the pant legs with twine.
I remember one time there was a heavy snow and it came up to my knees. Daddy hitched his team of horses and made a drag of some kind to clear the snow from around the back steps so we could pump water.
I remember that when Daddy went down the driveway in the truck, he slid down to the road and had to leave the truck parked at the bottom of the hill until the snow melted. He still worked as a guard at Cannon Mill and had to make that drive to Kannapolis.
We had road scrapes to clear the public roads, but the dirt country roads were always the last ones to be done. Daddy always felt that our end of Cabarrus County was always left to be the last.
The virus is spreading again so I ask you readers to continue to pray that a cure will soon be discovered and keep our health care workers and law enforcement in your prayers.
Please pray for our United States and ask God to lead us out of this trying time for our country. Be safe and God bless.
Bobbie Cannon Motley's family has lived at Oaklawn, in the Cannon Crossroads community, for generations. These are memories of days gone by, before all the development in western Cabarrus County.
Get local news delivered to your inbox!
Subscribe to our Daily Headlines newsletter.