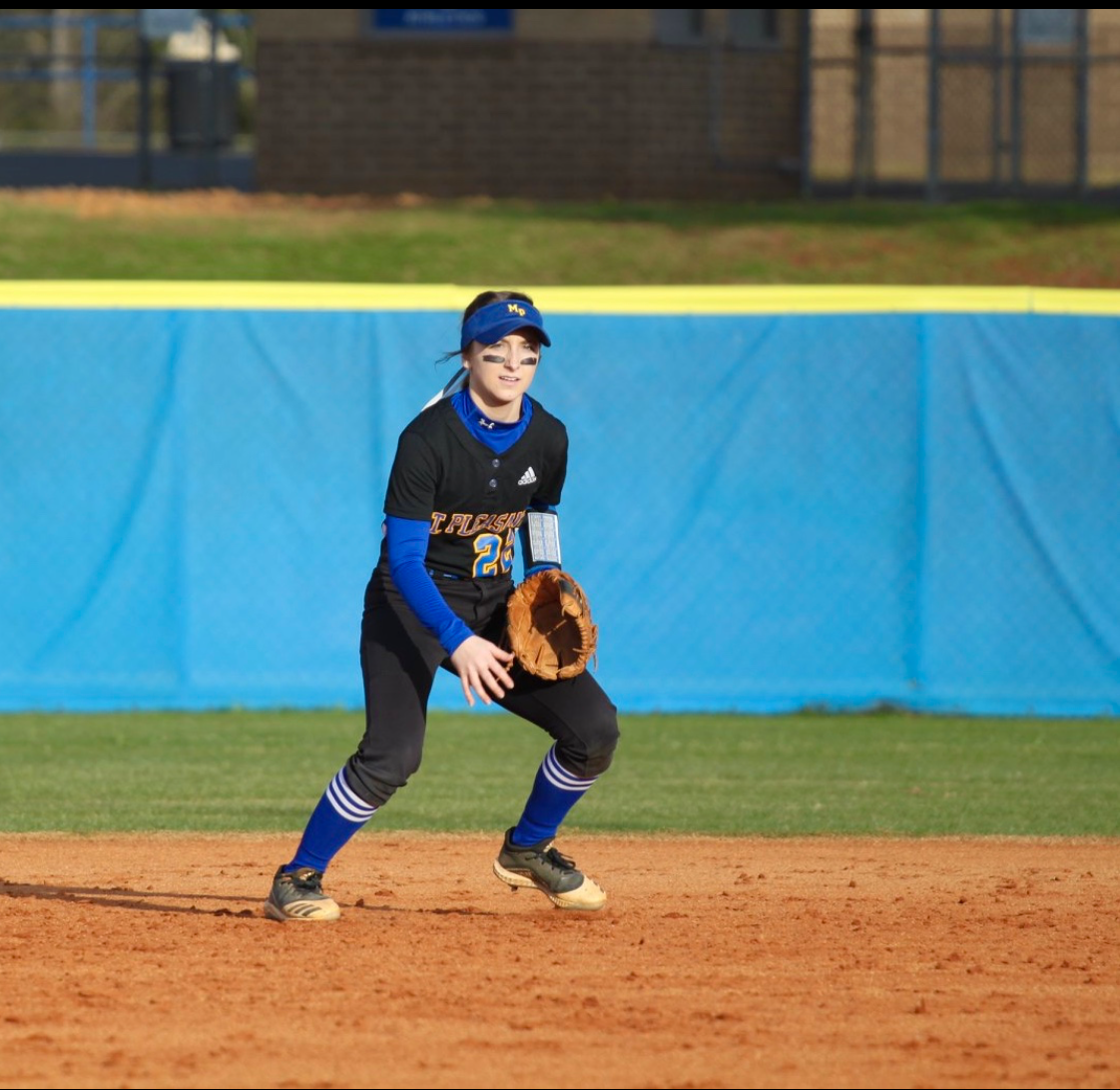 Editor's note: This story is part of an Independent Tribune series titled "Senior Spotlight" on high school athletes who are currently missing their senior seasons because of the novel coronavirus.
MOUNT PLEASANT — The Mount Pleasant High Softball team's continued success can be traced to the talented student-athletes.
Three weeks ago, senior catcher Mya Horne was interviewed for a "Senior Spotlight" at the IT. Her teammate, shortstop, and fellow senior Morgan Maddaluna recently sat down for a similar question-and-answer session for her own Senior Spotlight.
However, playing on the same high school softball team and being interviewed by the IT are not the only things these two ladies have in common; they are both planning to continue their softball careers at Western Carolina University.
"It's nice to have someone familiar going there," Maddaluna said of her future teammate and roommate.
Much like Horne, Maddaluna earned her way to a Division I scholarship offer.
Maddaluna carries with her an intense work ethic and laser focus. These traits, as well as her strong community values and appreciation for adventure, set Maddaluna up well for a bright future.
Maddaluna is driven to have success in life. When thinking of potential careers with immense success, some of the first careers to come to mind are being a doctor or a lawyer.
When planning her life out, Maddaluna thought of these career paths as well. Which would she prefer?
She does not exactly know yet, but she plans on starting on the paths to each of these unalike careers in college, hopefully reaching a consensus soon.
Regardless of what she chooses, Maddaluna is sure to be successful. She talked more about her future and a few other topics during her question-and-answer session with the IT.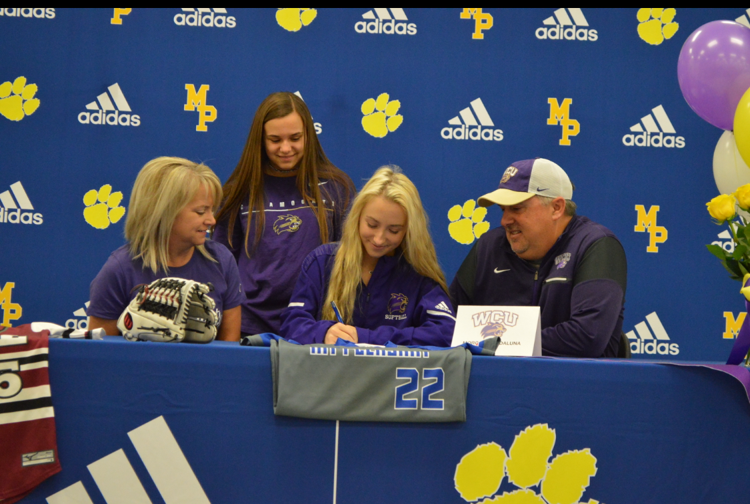 Where were you when you heard the news about the season being suspended?
I was at my house hitting and preparing for the game we had scheduled that day, and I saw a text from our team's group text message that the season had been canceled. Everyone was sad, but it was something we couldn't control, so we can't dwell too much on it.
What are your plans after graduation?
I will be attending Western Carolina University to play softball, and I will major in Political Science and Biology.
What made you decide to sign with Western Carolina?
My older brother (Cory Huneycutt) and sister (Lindsey Cairnes) both went there, so I grew up familiar with the Cullowhee area. WCU has a great community feel, and the coaches and teammates are awesome. They give off a family-like vibe. I also wanted a smaller school to better build close relationships with people, and I felt like that was the place to do it.
Do you play any other sports?
I played volleyball earlier in high school, but once I started getting recruited for softball, I knew I needed to put more time into training and practicing for it.
What position do you play?
I'll play in the outfield in college, but I played shortstop in high school.
Do you have any pregame rituals?
I usually get to the field about 30 minutes before everyone else. I take an old, wooden baseball bat and hit some balls off a tee, then I'll switch to my normal bat. I try to visualize the game and get my mind ready.
Is there a certain athlete you look up to?
I love the shortstop from (the University of) Washington, Sis Bates. I mirrored her in high school when I played shortstop. She brings a lot of energy that you can see on the field. I just wanted to be a leader like her.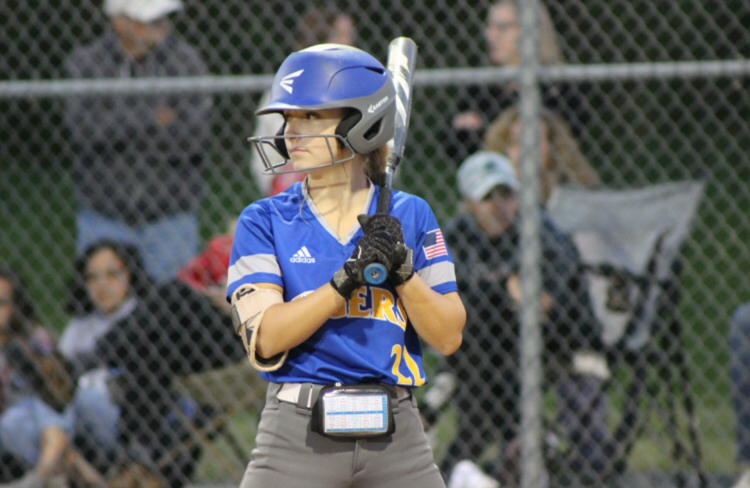 What has it taken to become a Division I softball player?
A lot of work, a lot of time. A lot of studying, even if it's just watching game film or going through the rule book. Just a lot of dedication and passion. If I didn't love it, I couldn't be where I am today.
At what point did you realize you might play softball in college?
When I was growing up, I was always very small. It took a while for me to develop. When I started becoming fast, I switched over to the (left-handed batters box) and became a (slap-hitter). After a couple of years of slapping, I realized it could work out for me. If I kept working, I knew I could get somewhere. So, I kept working, and it worked out.
What has it been like to play softball at Mount Pleasant?
It has been amazing. The community around us is something I value a lot. They always have your back, and they always support you. They all rally together and bring an energy that I haven't seen anywhere else.
What will you miss most about playing for MPHS?
Definitely the girls. There are tons of amazing girls on our team, and we all grew up together. We all came from a small town, so we have a great bond by spending our whole lives together.
What is your favorite memory from playing softball for MPHS?
My sophomore year, we made it the furthest we had ever made it into the State playoffs, into the third round. After we won in the second round, I remember our right fielder at the time, Kendall Osborne, made this great catch in right field. We all ran in and hugged each other. It was really cool.
What are your hobbies besides softball?
I love writing and traveling.
Is there a Netflix show you've been binge-watching lately?
I jumped late on this trend, but I've been watching
What has been your favorite class in high school?
Probably AP Biology. We got to dissect pigs and it was so cool.
If you could only choose one social media platform to use (Facebook, Twitter, Snapchat, Instagram, Tik Tok), which would it be?
Definitely Twitter. I'm a big Twitter girl.
If you won a million dollars, what would you do with it?
I would put some away to travel, then I would spend some on helping and developing third world countries. I feel like we need to provide more aid to people who can't get it as we can in the United States.
If you could meet and have dinner with anyone from history, living or dead, who would it be, and why?
Barack Obama. I loved him as President and as a person, as well as his family. They are so genuine and graceful, and they handle themselves well, especially through their circumstances. I'd love to have dinner at the Obama house.
Where do you see yourself 10 years from now?
I hope I'm either a doctor or a lawyer, we'll see which one I like more. I want to be living somewhere on the coast, hopefully with a family and settling down. I haven't decided east or west coast, I will have to experience them both some more.
Get local news delivered to your inbox!
Subscribe to our Daily Headlines newsletter.