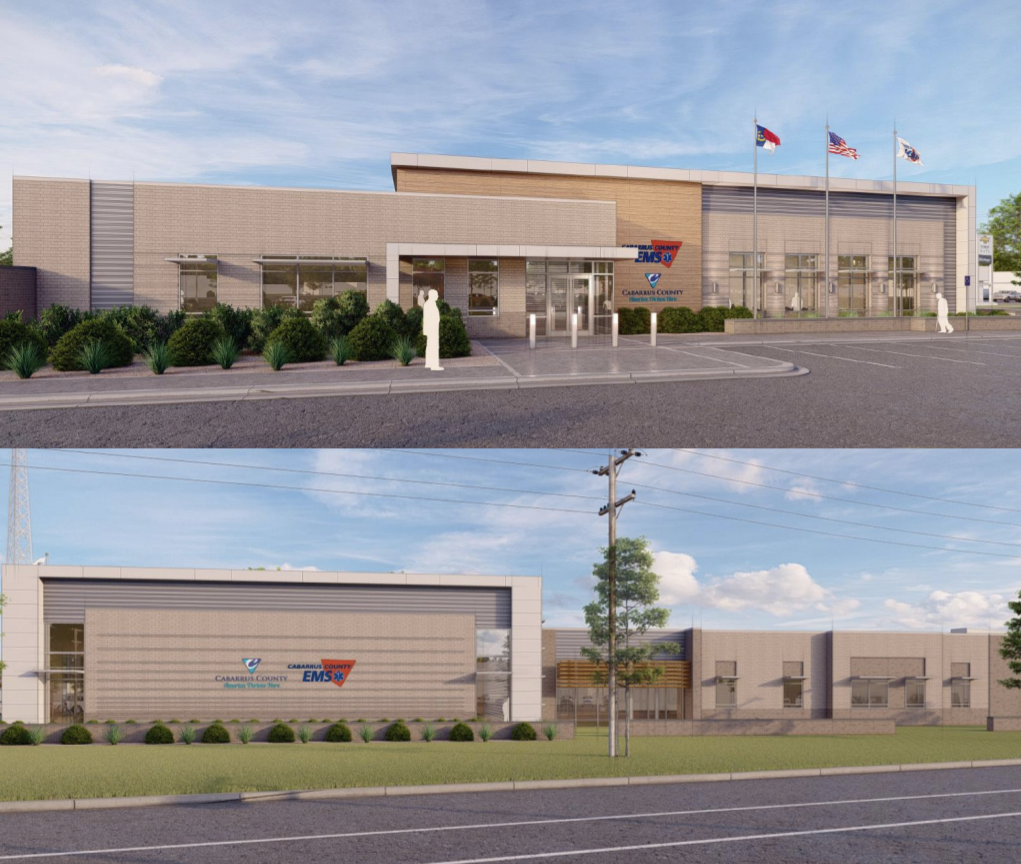 The Cabarrus County Board of Commissioners was presented with the next steps for the new Cabarrus Emergency Medical Services headquarters at its Monday work session.
The construction manager for the project Vannoy-McFarland Joint Venture laid out 21 bid packages from subcontractors totaling $12.1 million for different divisions of work for the project, including roofing, drywall, landscaping, concrete, painting and others.
The construction project went out to bid Aug. 31, but wasn't able to get the minimum number of bids, so it was sent out again Sept. 7.
Designs for the project were first brought before the board in July 2020.
Since then the county has approved site work and steel costs.
Area Manager of Operations Kyle Bilafer explained that the current market affected the number of bids the county received for the project. It has also increased the cost of the project.
Between the time the final construction documents were completed in March to when the project went out to bid at the end of August, costs increased about 10%.
Bilafer explained that nothing was added to the project. Costs for the project went up simply due to the market.
The county has attempted to prevent cost increases throughout this project.
The Board of Commissioners voted on steel costs in August in hopes of locking in the price and getting a jump on the market.
But the cost increases are going to affect more than just this project, Bilafer told commissioners.
"It is going to affect all of our projects, including schools, moving forward," he said.
The new headquarters will be at 793 Cabarrus Ave. in Concord.
It will have an area exclusively for training. Cabarrus EMS Director James Lentz spoke at previous board meetings about how the new facility will allow EMS personnel to train in better ways and increase response times.
Lentz also stated that EMS personnel have been heavily involved in the design for the new facility.
The facility will include a fitness room, conference rooms, training yard, offices, cafeteria, control room and vehicle bay.
The county hopes to have the headquarters operational by July 2023.
The board is expected to approve the go-ahead with the contractor at its next regular meeting this month.