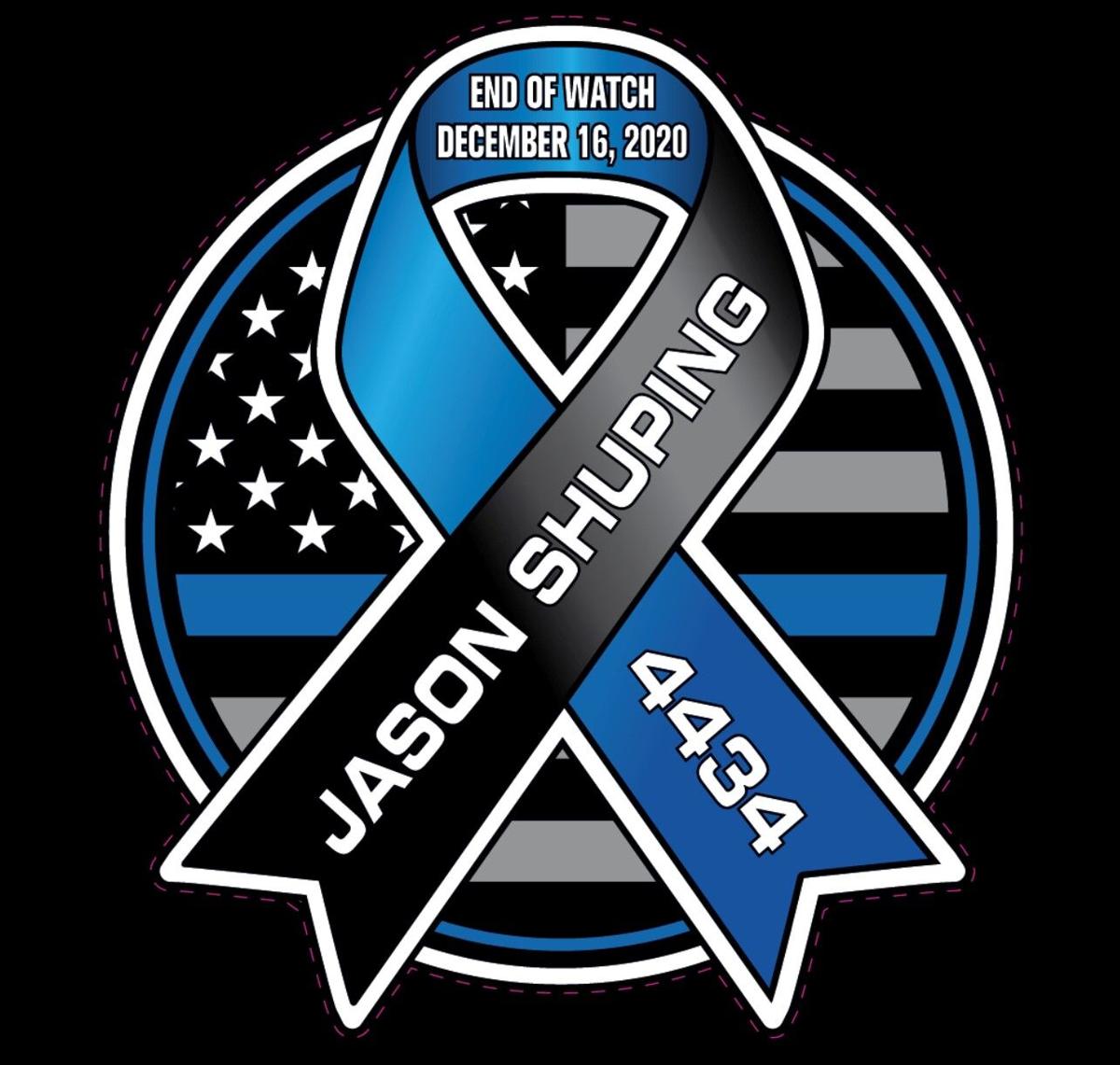 To honor the life of Concord Police Officer Jason Shuping, the Concord City Council recently approved a $100,000 budget amendment to fund a new Fallen Officer Memorial.
The city also filed necessary state and federal paperwork to establish a new nonprofit, Concord Police Foundation, to assist officers who are injured or killed in the line of duty and their families.
On Dec. 16, 2020, Shuping was killed in the line of duty while responding to a call about a crash and possible vehicle theft. Officer Kaleb Robinson was also injured while responding to the same call. Shuping was with the Concord Police Department for 1½ years before making the ultimate sacrifice in service to his community. In the days immediately after his death, the Concord City Council, city leadership and community came together to honor Shuping and support the friends and family he left behind:
Public donations to honor Shuping and Robinson were established through N.C. Fraternal Order of Police Lodge 64 on Dec. 17, 2020.
Candlelight Vigil and Chalk the Walk in Memory service was held at Concord Police Headquarters on Dec. 18, 2020.
Public funeral service with full honors held Dec. 22, 2020.
Shuping's Unit No. 4434 officially was retired within Concord Police Department on Dec. 22, 2020.
The Concord City Council and city leadership are continuing their promise to "Never Forget" the service and sacrifice of Shuping and all fallen officers through several other initiatives:
On Feb. 10, the Concord Police Department held a debrief meeting with every sworn law enforcement officer to learn the details of the events surrounding Shuping's death.
On Feb. 11, City Council approved a $100,000 budget amendment to design, construct and install a new Fallen Officer Memorial. The memorial will offer a place for current and former law enforcement, their families and the community to remember, reflect upon and honor those who have sacrificed their lives in service to their community. The planned memorial will be a permanent fixture outside police headquarters. It will feature a bronze statue of an officer, surrounded by columns with blue lighting, and a plaque engraved with Shuping's likeness, name and End of Watch date.
The city filed necessary state and federal paperwork to establish a new 501(c)(3) nonprofit — the Concord Police Foundation. The foundation will provide a variety of support to law enforcement officers and their families, including financial assistance for officers seriously injured or killed in the line of duty; assistance for education-related expenses like tuition and textbooks; and health and wellness support to offset out-of-pocket expenses for counseling or therapy.
City Council and city leadership also support efforts to rename the bridge over Interstate 85 and Bruton Smith Parkway after Shuping.
Concord PD approved travel to Washington, D.C., for several employees to attend National Police Week services, including the candlelight vigil where Shuping will be included in a national roll call of names being engraved on the walls of the National Law Enforcement Officers Memorial.
Beginning next month, all marked Concord police vehicles will display a magnet on the rear featuring the Thin Blue Line flag, and a blue and black ribbon with Shuping's name, unit number, and end of watch date. The magnets are anticipated to be placed on vehicles by March 1, and will remain on the vehicles through the first anniversary of Shuping's line of duty death on Dec. 16, 2021. Following this, every year during National Police Week, the magnets will be reaffixed to marked police vehicles. This will serve as a visual reminder of Shuping's sacrifice to residents throughout the community.
While the creation of the Fallen Officer Memorial, Concord Police Foundation and efforts to rename the I-85/Bruton Smith Parkway bridge after Shuping will forever memorialize his life and service, no measure can ever repay the debt the community owes to him and his family for the ultimate sacrifice he made to keep Concord safe and protect his fellow residents.
The city of Concord is forever grateful and will never forget, officials said in a news release.