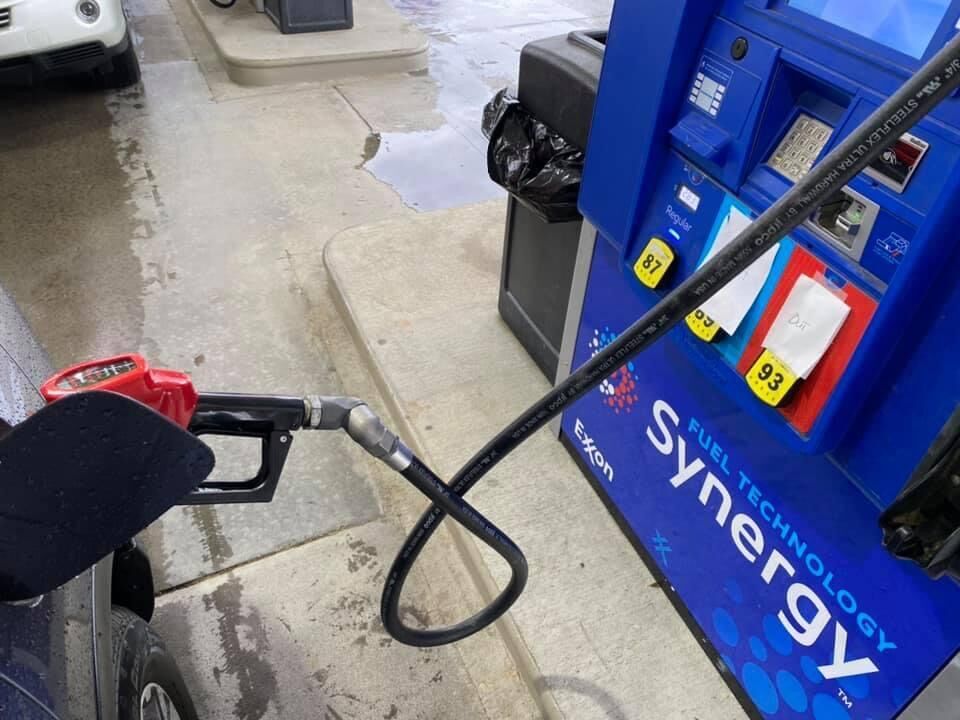 Can't find the premium gas you typically put in your car? Or are your neighborhood pumps selling only regular this morning?
You should be OK switching things up — especially if you're only using an alternative in the short term, says Ralph Ricciardi, owner of West End Auto Clinic in Winston-Salem.
Some cars and trucks require premium gasoline, and using regular over the long-term can cause problems. But one tank shouldn't do damage, he says, especially if the alternative is running out of gas.
Ricciardi says even a non-ethanol gas should work fine in most passenger cars and trucks if that's all you can find. It can actually be good for your engine, according to the Auto Clinic owner.
Trying out the non-ethanol or premium pumps will be more expensive than your typical fill-up, he points out.
"It obviously costs more money, but the way things are going, it could either be that or not getting where you need to go," Ricciardi said.
But he cautions drivers never to try "flex fuel" options if they aren't running a flex fuel vehicle.
And, of course, trying to put diesel fuel in a gas engine — or gas in a diesel engine — will be worse than having an empty tank.
"That can really cause some serious damage," Ricciardi said.
He also suggests people conserve fuel by keeping tires inflated and air filters clean. Those steps won't make a giant difference in the short term — and, like most drivers, Ricciardi is hoping North Carolina's run on the pumps is a short-lived problem.
He's heard from gas stations in the area that are getting deliveries Wednesday morning.
"So, hopefully, this is going to ease up pretty quickly," he said.
VIDEOS: 'Panic buying' means long lines at gas pumps across NC, Virginia
WATCH NOW: 'Panic buying' means long lines at gas pumps in Greensboro, N.C.
WATCH NOW: Search for gas turns desperate in Winston-Salem Tuesday night
WATCH NOW: Driver talks gas shortage in Hickory, N.C.
WATCH NOW: Gas Shortage in Hickory, N.C.
WATCH NOW: Drivers line up to get gas at Costco in Henrico County, Va.
WATCH NOW: Long lines at the pumps in Charlottesville, Va.