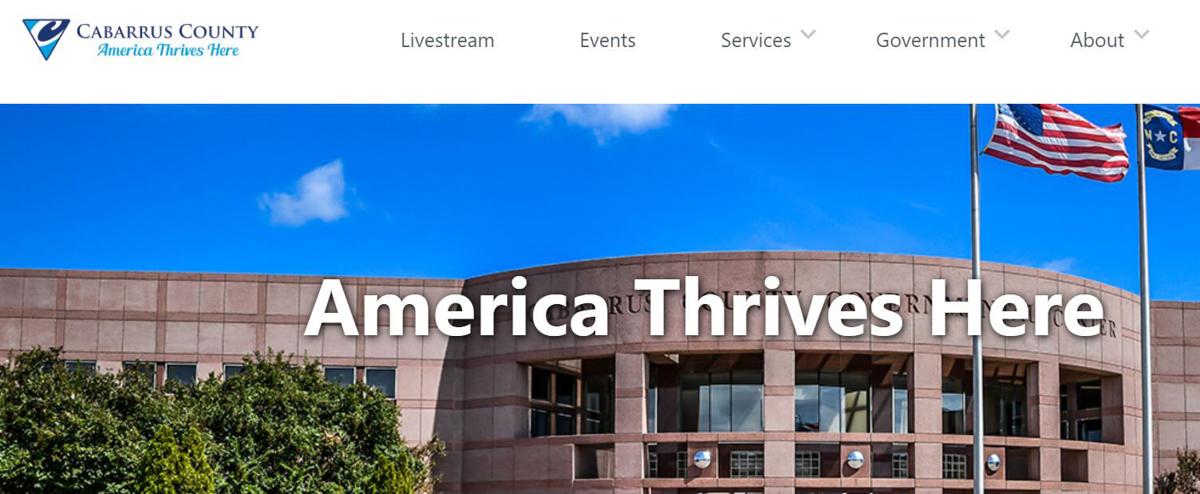 CONCORD – Cabarrus County will open most of its facilities to the public on Monday at 8 a.m. While the buildings are open, the county will continue offering a variety of services through its website, www.cabarruscounty.us/onlineservices.
Buildings opening Monday include the County's Government Center, Human Services Center, Sheriff's Administration Building, Board of Elections Office, Veterans Services Office, Cooperative Extension Office and libraries.
The Cabarrus County Senior Center in Concord is only open to registered class and fitness center participants. The Mt. Pleasant location will remain closed to the public.
All LunchPlus locations will continue drive-thru service.
Through NC Executive Order 169, visitors to county facilities are required to wear face coverings at all times and maintain six feet of distance from other individuals. No one exhibiting signs of illness should enter a County facility.
The county has implemented a variety of safety measures for facility visitors, including:
• Partitions around service windows
• Distance markers down hallways where lines are anticipated
• Notification alerts that allow visitors to wait in their vehicle
• Virtual assistants that greet visitors from a television in the lobby
• Drive-thru and curbside service
County Manager Mike Downs believes it's important for residents to have service options.
"Cabarrus County is fortunate to have a workforce with vision and skill to keep us moving forward," said Downs. "Our online services will continue to meet the needs of residents who prefer not to come in. Still, there are residents who can benefit from in-person interactions and on-site resources. We've taken protective measures to help the public and our staff safe."
Residents who have questions are encouraged to contact the department before coming to the facility. For a full list of County departments, visit www.cabarruscounty.us/directory or call the County's information line at 704-920-2020.
Commissioners meetings remain online
County commissioners will continue to meet using Microsoft Teams. The public can participate in comments and hearings virtually, over the phone, by email or in person. Follow commissioner meetings on Twitter, @CabarrusCounty, and watch the broadcast on CabCo TV (Spectrum Channel 22), on www.youtube.com/cabarruscounty and on the County's livestream, www.cabarruscounty.us/live.
Library opens with adjusted hours
Libraries will continue offering curbside service. Services that meet safety protocols — including computer use, and browsing and checking out materials — will be offered within the facilities. Library facilities and curbside services are open during the following hours:
• Concord, Harrisburg and Kannapolis
o Monday through Thursday, 9 a.m. to 7:30 p.m.
o Friday, 10 a.m. to 5:30 p.m.
o Saturday, 10 a.m. to 5:30 p.m.
o Monday through Thursday, 9 a.m. to 6:30 p.m.
o Friday, 10 a.m. to 4:30 p.m.
o Saturday, 10 a.m. to 4:30 p.m.
o Tuesday and Thursday, 10 a.m. to 5:30 p.m.
o Saturday, 10 a.m. to 5:30 p.m.
Access County services online
There, visitors can quickly identify and access services that previously required a phone call or visit to the County, including:
• Tax inquiry and payment
• Voter registration, information and ballot requests
• Construction permits and inspection reports
• Property deed and land record searches
• Solid waste and recycling service tools
Get local news delivered to your inbox!
Subscribe to our Daily Headlines newsletter.