It was just like any other morning in 2009 for Casey Feldman. The 21-year-old went out to walk her dog just like she had countless times before, and she had the rest of the day ahead of her. It wasn't an unusual morning at all.
A 58-year-old man was driving in the same area Casey was walking when he looked over at his GPS. Like Casey, he had done this countless times before, only this time it would cost a young woman her life.
As Casey was crossing a crosswalk, the man took his attention away from the road for just a few seconds. But that was enough to distract him as he ran into Casey as she was making her way across the road.
After she was rushed to the hospital, her parents anxiously waited for news from the doctors. Her father, Joel, sat in the waiting room. One doctor came out and said she was in surgery. About an hour later, another emerged to say they were still working. Sixty minutes later, two doctors came out, and they didn't have to say a word.
Joel Feldman knew Casey was dead. His 21-year-old daughter, who was an aspiring writer who loved to tell the stories of others, had been taken away from him.
A personal-injury lawyer in Philadelphia, Feldman had heard this story before. The man was a good driver, he only looked away for a few seconds, and he never thought he would be the one who would be capable of something like this.
Feldman had said the same thing himself before. He would text and drive, or he would look away from the road for a second or two. It wasn't a big deal. That's what he thought every single morning leading up to that tragic one in 2009.
Now, in 2020, he is doing all he can to make sure what happened to Casey will never happen again. Feldman has been traveling the country speaking to people about the dangers of distracted driving since early 2010, and he hopes other families won't have to suffer the same kind of pain he did.
He started the Casey Feldman Memorial Foundation to raise awareness and educate the public on the dangers of distracted driving, and he actively goes around speaking with students about it.
He spoke to students at Cox Mill High School and J.M. Robinson on Wednesday and also had a chance to talk with a couple of more schools two weeks ago.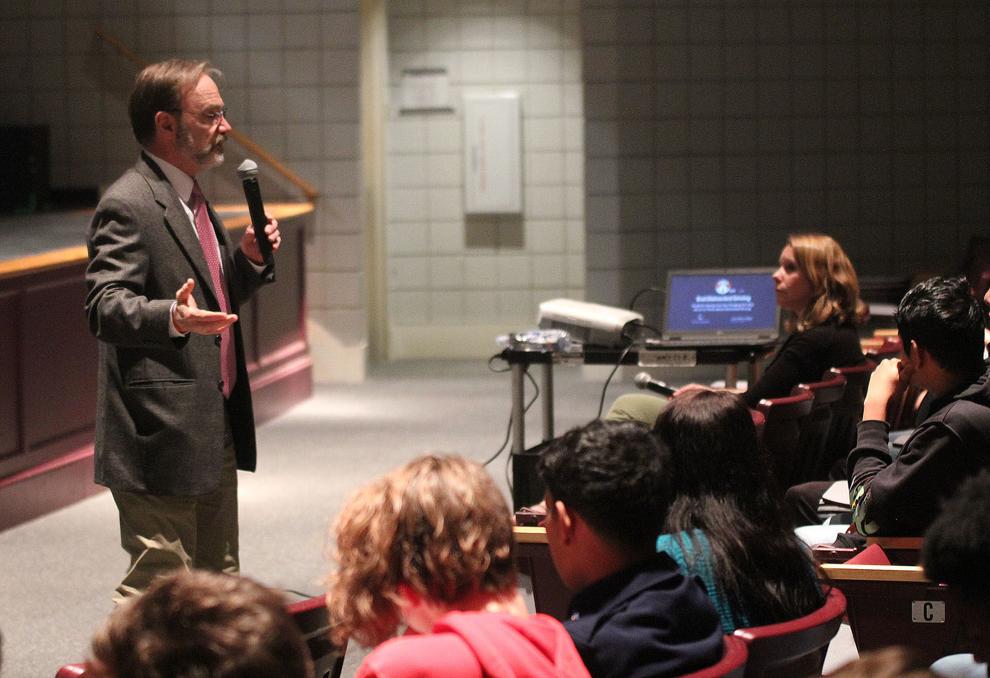 "I feel that I am fortunate in the aftermath of Casey's death that I have these opportunities and it feels right for me," he said. "I love talking to kids; I love working with law enforcement, county health folks … it's something that we all need to work on, and I've been very much supported, and it's the right thing to do for me, and it's the right thing to do for communities."
Feldman has spoken with students on behalf of the Cabarrus Health Alliance's KEYS (Keeping Every Youth Safe) program. KEYS focuses on reducing the incidence of young driver-involved serious injuries, crashes, and rates of impaired driving across Cabarrus County for youths between the ages of 14 to 19.
Car crashes are the leading cause of death for children ages 5 to 24 in this country, while 60 percent of teen crashes are caused by distracted driving.
Feldman said he was honored to have the opportunity to share his message with the students in this county.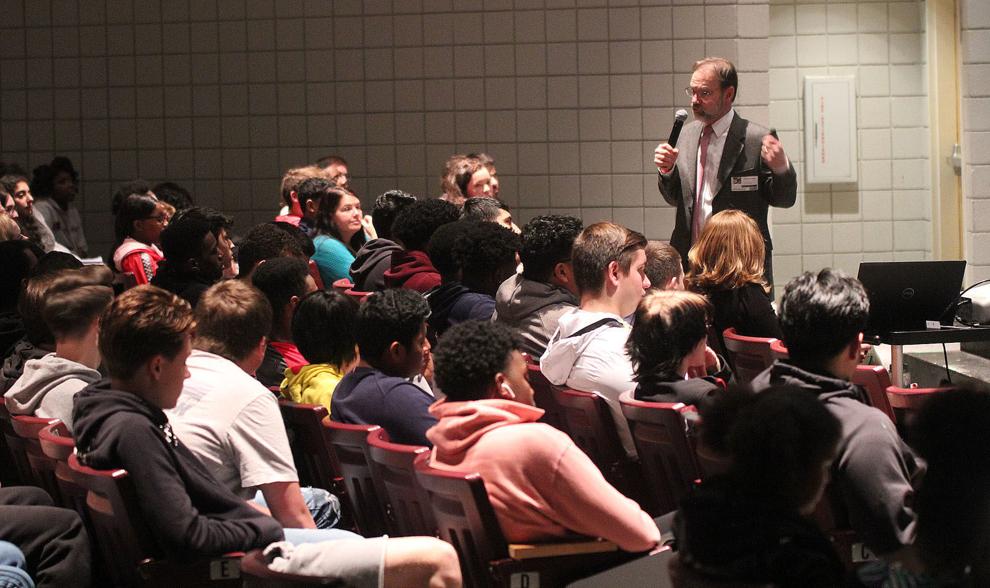 "This is a wonderful program, coming down here working with the county health alliance, their KEYS program, the county sheriff's department. I wish there were more places like this across the country that were so proactive," he said.
"The kids are very, very receptive. They're receptive to law enforcement. It's neat to see the kids interacting with law enforcement at the schools, they're just wonderful.
"But I think that kids are the people who will change our culture. Compare it to drunk driving. Drunk driving is not socially acceptable. We're not there yet with distracted driving, but if we can get the kids to do that, that's the way we can change our culture and keep everyone safe," Feldman said.
Cabarrus County's KEYS program is funded by the Department of Transportation and Carolina Governor's Highway Safety Program and actively works with Cabarrus County Schools, Kannapolis City Schools District, CCS and KCS Driving Education Program, SAFE Kids Cabarrus Coalition, TRAIL High School Mentor program, and law enforcement.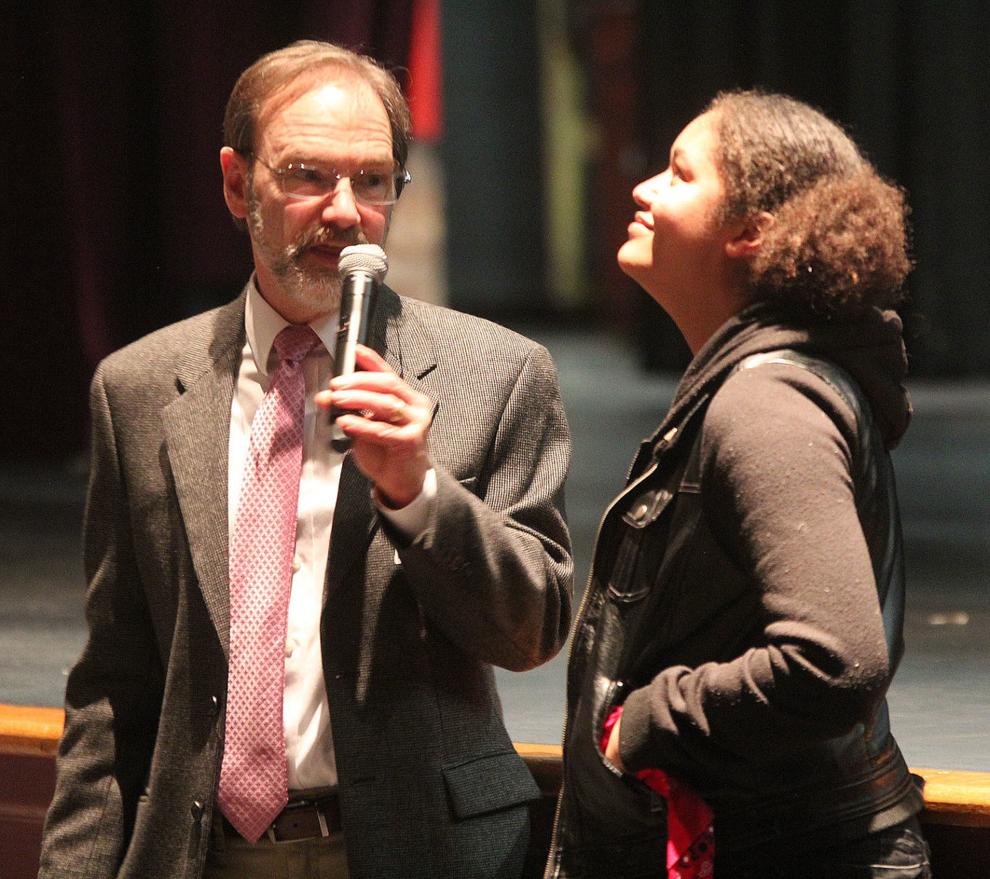 Amber DiGiore is the KEYS program coordinator for the Cabarrus Health Alliance. She has a background in teaching as well.
She said the county found that distracted and impaired driving was a more high-risk area for children in Cabarrus County, and it was something they wanted to address, which is why they began the program in the last few years.
"I am a former P.E. teacher, so I always have a care for kids," she said. "And it was actually funny, we were actually just at Cox Mill and I saw all my students, because (those students I had) when I was teaching, they're now in high school, and it's just what you want for the youth.
"They're going to be the change, and so if you can make an impression on them like they have with cigarettes — they think cigarettes are disgusting — if you can get that in their heads that distracted driving is as disgusting as impaired driving, like Joel said, that's where the change is going to come."
Feldman spoke to juniors and seniors at both high schools Wednesday and will be making more trips around the country throughout the coming weeks and months.
He lost his daughter because someone wasn't paying attention. He doesn't want these students or their families to have to go through the same thing.
"Just because we haven't been in a crash yet doesn't mean that we won't be in one," he said. "And there's a lot of really good reasons to put the phone down, even if you haven't been in a crash.
"And it could be to be the role models for our kids, as parents. It could be making our statements congruent with, 'I am a respectful person,' but there's nothing respectful about holding your phone in your hand and looking away from the road when you share the road with others. So maybe (we show it) by being a respectful person we say we are with our actions."