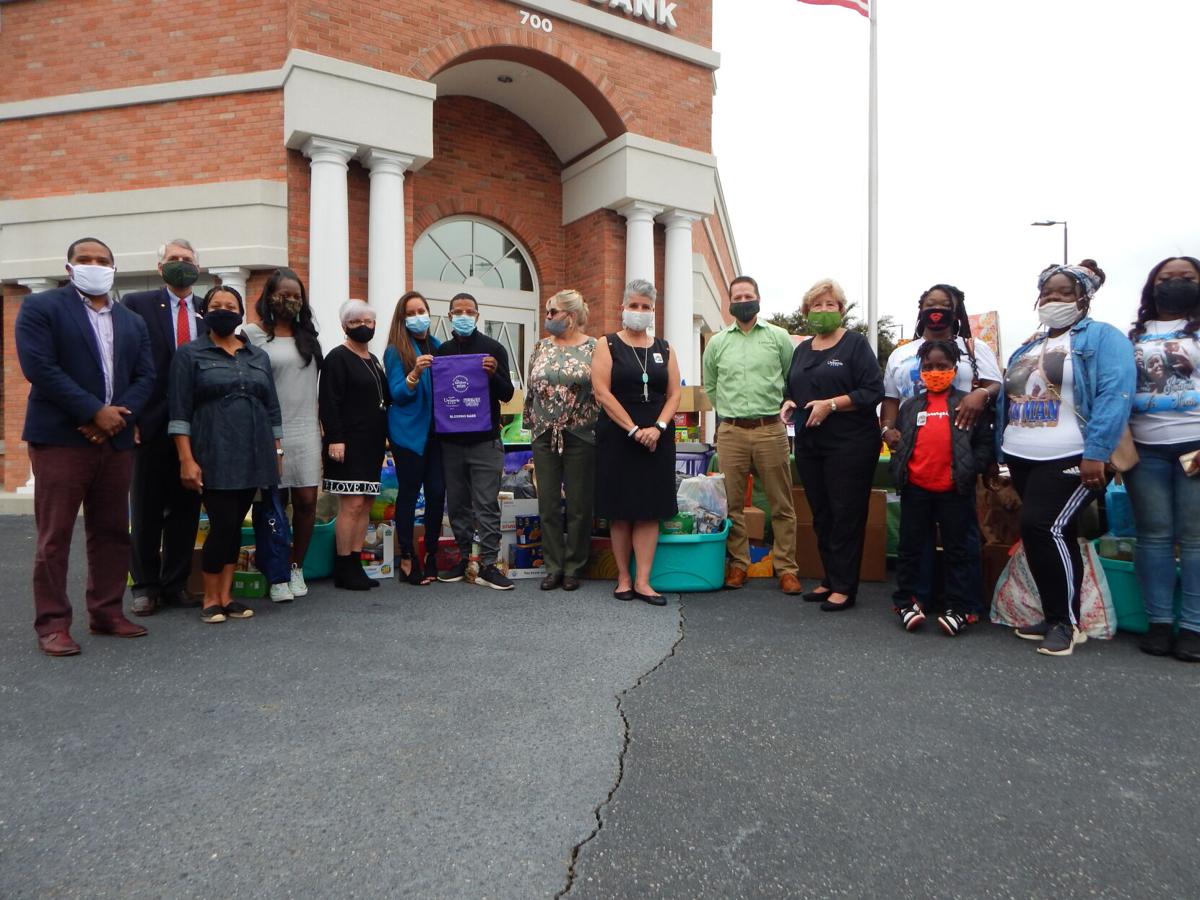 The Sandbox celebrated its 10-10 Anniversary this month with a give-back week and a food drive collecting over 2,000 items.
At a news event Oct. 9, The Sandbox Executive Director Mara Campolungo explained that the 10-10 Anniversary celebrated the 10th year of "An Evening of Believing" Prom and 10 years of being recognized as an official charity. The Sandbox is not able to hold a prom in 2020 due to the pandemic, but it was able to celebrate the anniversary. In late 2019, the nonprofit committed to helping 10 charities in 2020 to celebrate its 10th year. With the pandemic, there was never a better time to serve others, Campolungo said.
"Today's conversation is about connection," she said. "Even in a time of COVID, even in a time of a national pandemic, the whole moral of the story for us is give where you live."
The charity held a give-back week from Oct. 5-9 and asked the community to participate in giving back to the charities The Sandbox had offered to aid.
• The sHe REIGNS Conference.
• Blessing Boxes | 1 Can.
But The Sandbox didn't have to go searching for the 10 charities.
"In every instance, we never picked the organization, the organization picked us," Campolungo said.
That is exactly what happened when The Sandbox was connected with A Roof Above.
"As we were working in the homeless population, I met somebody from A Roof Above, and they were desperate for paper towels and detergent and for fresh-start kits. And I said we can raise that. I just felt we could raise it. I put the message out, and within a day, we had enough."
They were able to get 30 units of paper towel packages and 30 units of detergent.
To support A Roof Above, S & K Funnel Cakes — one of The Sandbox's partners — held a fundraiser where, for each funnel cake it sold, $1 went toward fresh-start kits for the homeless. S & K Funnel Cakes was able to help purchase 179 kits.
Seeing different charities come together to help the community, Campolungo said, has been rewarding.
"When people lock arms together, it is powerful and mighty," she said. "We feel that if we do the right thing, the right thing will happen. Sure enough, that is how it worked."
Campolungo recognized Concord Mayor Bill Dusch and his work in getting The Sandbox connected with the Cabarrus County community.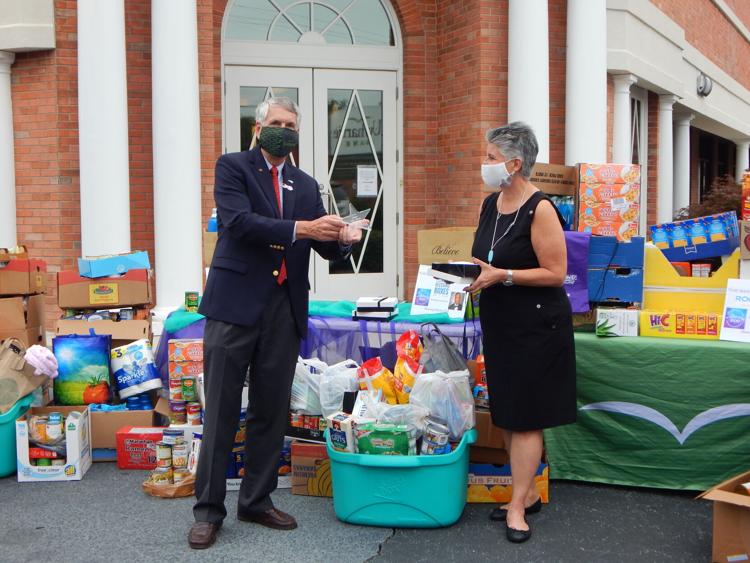 "Four years ago, when the riots were in Uptown Charlotte, we had a 350-foot red carpet out exposed in the middle of uptown, and Mayor Bill opened a lot of doors for us here in the community," Campolungo said.
Dusch said the The Sandbox has aided families in the community, which is essential for him.
"When I go to an event and I see the smiles and the positive things happening, Mara is just amazing in the way she finds out what people need and makes it happen," he said.
Derrick "Fly Ty" Jacobs and Jacinda Jacobs — co-founders of Stolen Lunches and part of The Sandbox family — echoed that feeling.
Campolungo presented Jacinda with bags to support a movement she and Fly Ty had started for the homeless. Jacinda said she had started carrying essential item bags in her car, and she would hand them out to those in need. Fly Ty's Bible study got involved, and she and Fly Ty suddenly had a garage full of essential items.
"Mara and the movement really required us to go and do something," Jacinda said. "God is pushing something out of us to go and give back in more than just a one-time thing."
Christian Reid — son of Fly Ty and stepson of Jacinda — died earlier in 2020. Fly Ty said The Sandbox had always been their charity of choice, but they fully experienced what The Sandbox does when their son died.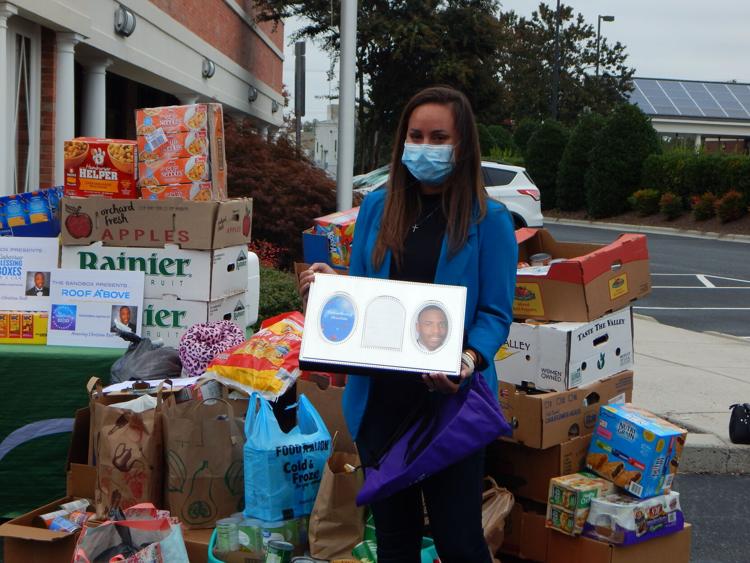 "We believe life is not what you get out of it, but what you give, and to be able to do something that we have always loved doing, and that is giving back to humanity," he said. "Christian all his life served alongside us. Now to be able to serve in his name, it is a complete honor. That is how we celebrate his life, we honor his legacy, and we continue his vision and movement in what we give back."
The Sandbox held a food drive in honor of Christian Reid and raised over 2,000 food items for the Cabarrus Blessing Boxes. That amount of food, said founder Sheryl Kluge, could help at least 500 people per blessing box.
Get local news delivered to your inbox!
Subscribe to our Daily Headlines newsletter.