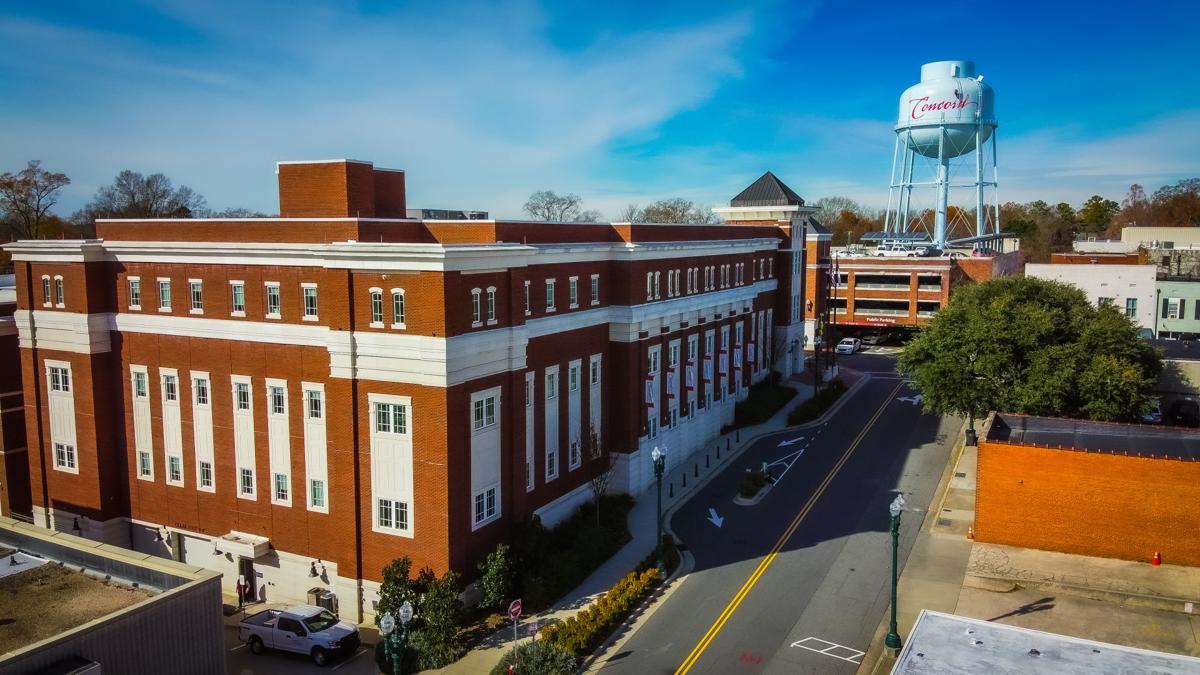 In September 2020, "Money Magazine" ranked Concord as one of the top places to live in our United States! Nationally, Concord was rated Number 24! 'The Independent Tribune' has already done one story on this award, but part of it bears repeating.
In describing Concord, "Money Magazine" said:
"NASCAR fans will know Concord as the real home of the Charlotte Motor Speedway. But car racing isn't the only thing at the 84,000-seat complex. On Wednesdays this summer, the venue hosted drive-in movie night, showing films like 'Ferris Bueller's Day Off' and 'Grease' on a 16,000-square-foot high-definition television.
"Meanwhile, Concord's historic downtown features a museum, a library, a French chocolate shop, a pottery studio, and a botanical garden. The focal point of the former mill town is the Cabarrus County Courthouse. Built in 1876, the eclectic building is on the National Register of Historic Places and is now home to a 227-seat theater, art galleries, and a local history museum.
"Employment in Concord has grown 33% since 2010. Though the job market was dinged by the pandemic, it has been recovering relatively quickly. With a median home price of $226,000, Concord is more affordable than the popular North Carolina destination Raleigh ($297,000), but with demand outpacing supply buyers need to act fast."
"This is wonderful. We were 79th in 2019 and now 24th. Go Concord!" Mayor Bill Dusch
"We have made great progress - Congratulations!" Councilwoman Ella Mae Small
"Great!!! This news, our police training, workforce housing and crime rates are all things we need to really pump up locally. How FANTASTIC is our City is to live in with a lot of the praise going to our employees who make things happen daily." Councilman John Sweat, 2020 Mayor Pro Tem.
"It is wonderful that what the Council knows about Concord is now known by the nation." Councilman J.C. McKenzie
"On the surface, it's the people, the small businesses, the outdoor green space, the large corporations, the diversity of housing, the transit system, beautiful art, and food. Digging down a little deeper, it's foundation is rooted in connectedness of citizens and the stability of government infrastructures that ensure safety, wise stewardship of dollars and constant strategic foresight." Councilwoman Jennifer Parsley
"This accolade is the intentional result of a City Council focused on continual improvement to our quality of place." City Manager Lloyd Payne
Every other year, Concord conducts a comprehensive survey of our citizens to evaluate our City services. In Spring, 2020, the Concord City Council received the independent report.
Compared to other cities in our nation, Concord's citizens consistently had a higher degree of satisfaction with our city. Overall, 88 percent of our citizens rated Concord as an excellent or good place to live.
Leading the Way Forward Award
In November 2020, the City received a "Leading the Way Forward" award from a national survey company. Concord ranked in the top 10% of all U.S. cities with regard to resident satisfaction with (1) the overall quality of city services, (2) the value received for local taxes and fees, and (3) the overall quality of customer service.
What makes Concord great?
I have now served on Concord's City Council for just one year. The above ranking, unfortunately, cannot be attributed to me.
I have learned that many parts of Concord not mentioned in the "Money Magazine" article also contribute to make our city great.
First and foremost are the people of this city. We are a diverse people: racially, economically, culturally, religiously, and geographically. We have historic families who have lived here for generations. Other citizens have arrived from throughout this country and the world. All of them with their many gifts, talents, and aspirations have chosen to make this city their home.
The 1,100 staff of our city provide a rich range of services about which most of us are unaware. These employees work hard to provide police and fire protection, electricity, clean water, parks and greenways, road construction and maintenance, public transportation, solid waste and recycling services, airport, and fleet services. These activities only scratch the surface.
We have strong leaders at both the city and county level that have served us all well. Compared to many other municipalities, our region's leaders work together collegially for the sake of the entire population.
Many institutions in our city also make us great. Our local hospital, 300 religious congregations, schools, restaurants, service businesses, and manufacturing companies strengthen us. The Cabarrus County Economic Development office and the Chamber [formerly the Chamber of Commerce] work closely with the city.
Dozens of non-profits including Cooperative Christian Ministry, Habitat for Humanity, Salvation Army, CVAN, Cabarrus Arts Council, Boys and Girls Club, civic clubs, YMCA, LIFE Center, El Puente Hispano, Concord Wildlife Alliance, Racial Equity Cabarrus, Historic Cabarrus Association, No Kid Hungry, and Meals on Wheels bless us.
What I have learned articles
Over the next few months, I want to introduce you to our city from my own particular perspective. When I was elected to the city council a year ago, I believed that I understood much about our city. I had no idea how much I did not know.
Topics will address the history of our city, the strong foundations laid over the past decades, previous leaders, and our current city council itself.
What I will share are my own perceptions. I am not speaking for the city council or its members. Instead, I am providing my own bird's-eye overview of our city.
All of what I have learned over the past year make me even more proud to call Concord home.
Join me and learn anew why Concord is the 24th best place to live in these United States.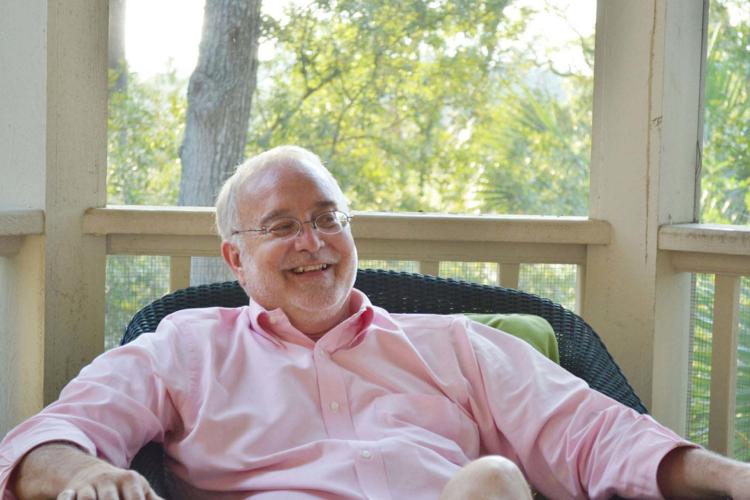 Andy Langford is a member of the Concord City Council. He is a former pastor at Central United Methodist Church. He previously wrote a series articles on Cabarrus Communities of Faith for the Independent Tribune.