CONCORD — In those early days, Ricky Garcia really only knew about one certainty in life: He wasn't going to play soccer.
Running around the soccer fields of Cabarrus County was what so many of the other kids Garcia knew did with their time. He was in elementary school, and he wasn't participating in any other sports. But the one thing he'd already determined was that there were better things to do with his time than kicking around a soccer ball.
"I was pretty stubborn," Garcia, now a 12th-grader at Concord Academy, recalled. "I just didn't like soccer. It didn't interest me. So I stayed away from it."
Garcia's big brother, Eduardo, played, though, and he was constantly booting the ball around the home.
One day, when Ricky was about 7 years old, Eduardo convinced him to give it a try. The two boys kicked the ball around for a little while, and Eduardo had seen enough. He went to their father, Abel.
"He told my dad, 'Hey, this kid's kind of good!'" Ricky said. "After that, my dad signed me up for a Sunday league. People told me I was pretty good, and I started liking it. And then I went to a different team, and I liked it more.
"Since then, I've just wanted to play and play."
Garcia, as it turned out, had found his mission in life.
Since those first experiences on the pitch, Garcia began a climb that, so far, has ended with club soccer and a standout high school career.
He is one of the top performers for a Concord Academy boys soccer team (1-0) that has its eyes on a deep playoff run. He's been a four-year starter at center midfielder, an all-conference selection, and a team captain for the Eagles.
And those accolades have come because of how dedicated Garcia has been to working at, of all things, soccer.
"He enjoys the sport immensely, so he plays as much as he can, whether it's high school, or high school and leagues around the area," said Concord Academy coach Scott Wagner. "So he's very committed to the sport.
"For us, that's so important. As center mid, he's kind of the quarterback of the team, so he distributes the ball to others. He's very knowledgeable. That's helped our team so much."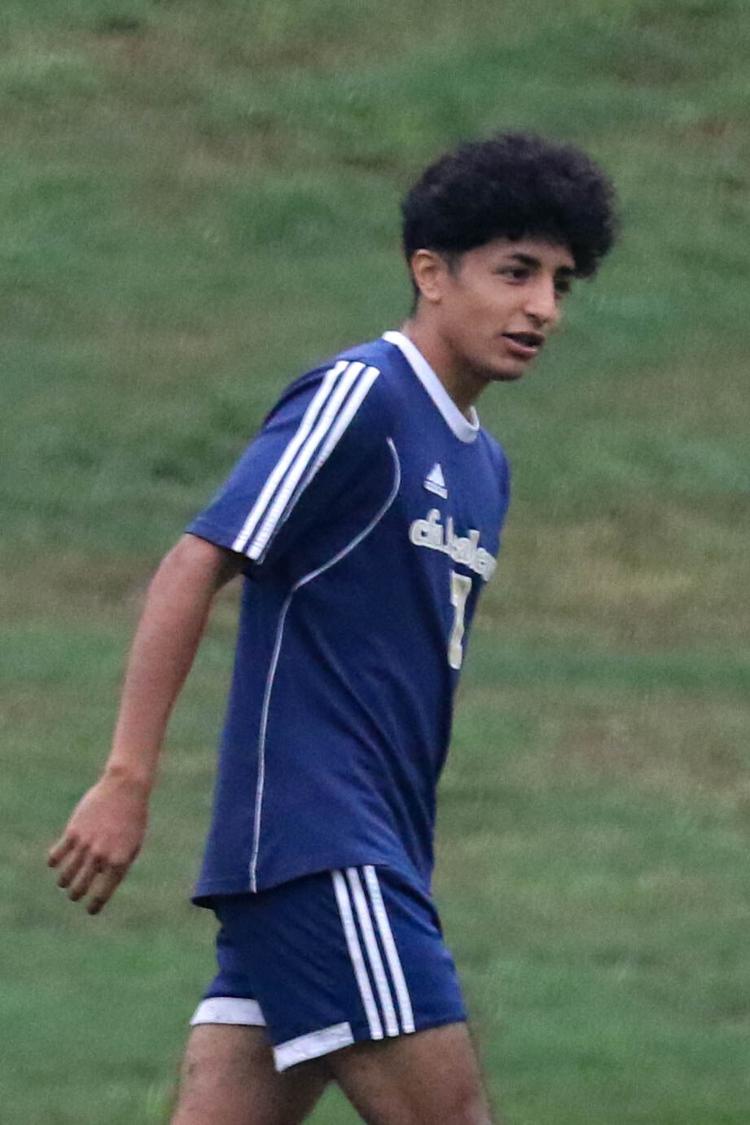 The 5-foot-7-inch, 145-pound Garcia has been somewhat of a force at his position. He uses speed, toughness and keen technical skills to attack the defense for long assists, but he also is a threat to score in other ways. Over his career, he's tallied 28 assists and 17 goals while helping the Eagles to 42 victories.
"Passing is my thing," Garcia explained. "Goals are cool, but you can't score if you don't get a pass to score. With everybody on our team, half our goals wouldn't be scored without the rest of us."
In addition to his play, Wagner said it's that team-focused mentality that truly makes Garcia a standout.
"He's kind of a natural leader," Wagner said. "He's a lead-by-example type kid. He's not really vocal or anything, but he's all business when he's on the field."
Concord Academy especially benefited from that leadership last fall, when it finished second in the Metrolina Conference before going on a tear and taking the league's tournament championship.
The run ended with a disappointing overtime loss to Forsyth Country Day in the quarterfinals of the N.C. Independent Schools Athletic Association Class 3A playoffs.
The 2019 burst was an exhilarating time for himself and the Eagles, Garcia said, but now he won't be satisfied unless the 2020 campaign ends with them hoisting the NCISAA trophy.
"Last year, we had a great season," Garcia said. "I think we all did our jobs, for the most part, and contributed. We just clicked; our chemistry was insane. Everybody had the same goal, and I think that got us far. But in states, things happen. The nerves get to you sometimes, and I think that happened with us. But this year, I think we'll be more prepared and know how to handle different situations.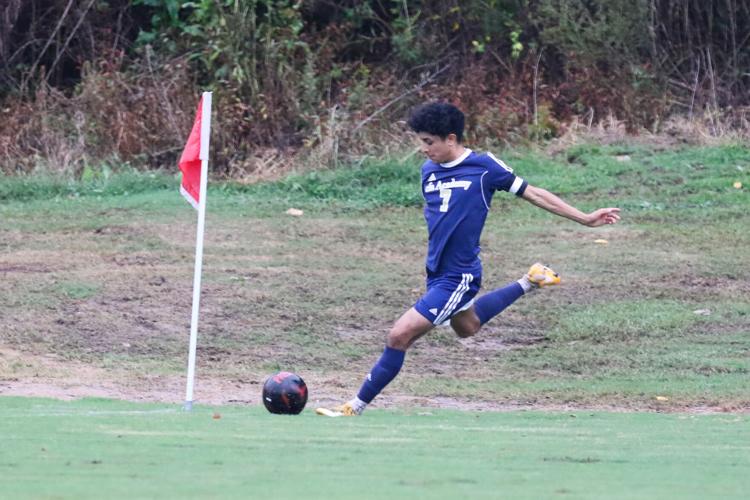 "I mean, I really want a ring," he continued. "If we play as a team, like we know how to play, I have no doubt in my mind that we can win it. We have a good, solid team. We all just need to work together and not look at it as us competing amongst each other. Last year, we won conference, and I think we're better this year."
Concord Academy opened this season Tuesday with an 11-2 victory over Hickory Grove Baptist Christian Academy, and the road continues Oct. 6 with a conference contest at Gaston Christian.
The 2020 season has been shortened immensely because of the coronavirus pandemic, so for the next month or so, Garcia will focus on his goal of wearing that coveted state championship crown.
But his long-term goal might be even loftier.
"The goal is to go pro," said Garcia, who Wagner said is being recruited by Division I college programs. "That's the ultimate goal. I just want to take care of my family.
"And I wouldn't be happy doing anything else besides playing soccer to do that."
Be the first to know
Get local news delivered to your inbox!