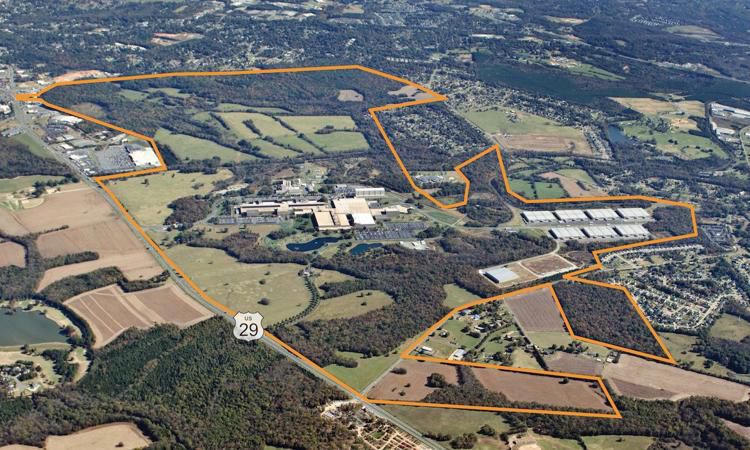 CONCORD — A furniture maker, expected to create 256 jobs, could open its facility at The Grounds at Concord, where the Philip Morris plant was once operational.
At Thursday's meeting, the Concord City Council was expected to vote on whether to offer an Economic Development Incentive Grant to the undisclosed company to construct its buildings at the property at 2321 Concord Parkway S.
The grant is in the amount of $803,515, which would be distributed to the company over five years.
City leaders did not identify which company will occupy that space.
The proposed development is called "Project Grand," according to local leaders.
The company will be a professional provider of high-end, integrated kitchen cabinets, appliances and customized furnishings, including closet systems, vanity suites and interior doors.
Project Grand will invest $86 million in Concord.
According to the City Council's agenda, Project Grand specializes in research and development, manufacturing, sales, installation, and services of integrated kitchen cabinets and customized furnishings.
The Concord location would feature a total of 700,000 to 800,000 square feet of facilities developed over five years on a 60-acre site. It would house a headquarters; a manufacturing and distribution center; and a development, design and training facility.
Project Grand represents a $70 million investment in real property and a $16 million investment in personal property.
The company is expected to bring in 256 jobs, with average wages of $42,542.
Cabarrus County commissioners are scheduled to hold a public hearing Monday for the project.
In August 2019, Carvana announced it will build an inspection facility on the old Philip Morris property, bringing with it nearly 500 jobs.
The Philip Morris plant in Concord closed in 2007, impacting more than 2,500 employees.
Bootsmead LeaseCo LLC, an investment group based in Charlotte, owns the property.
Be the first to know
Get local news delivered to your inbox!