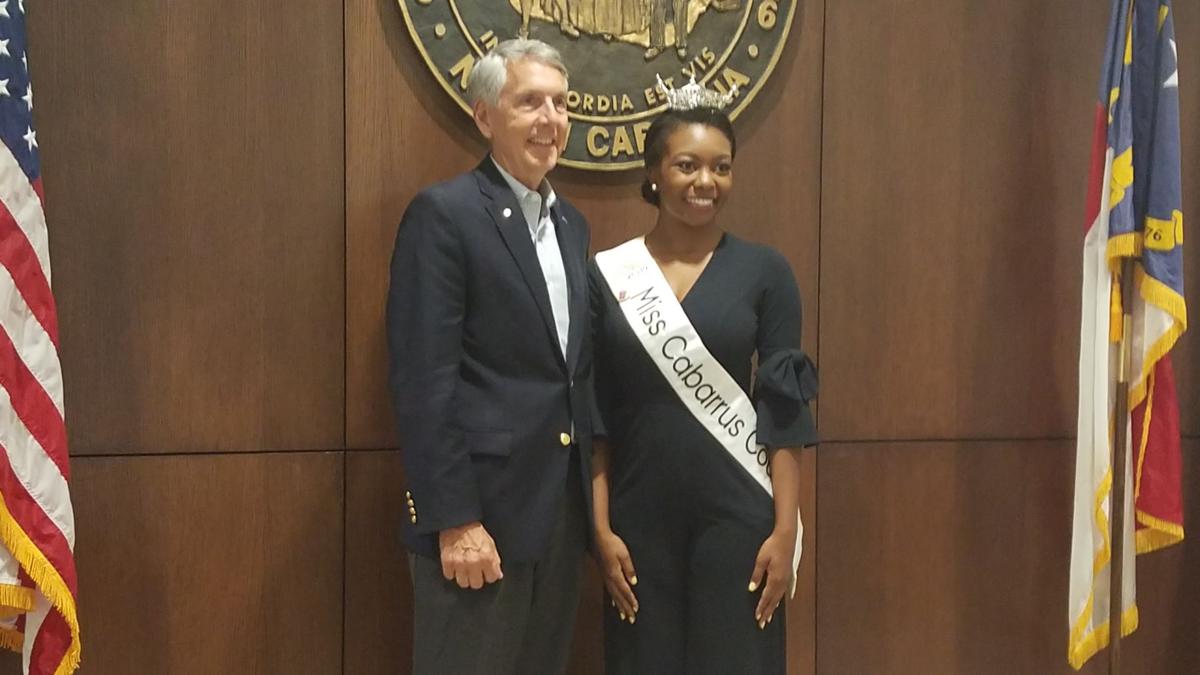 Deja Grant, Miss Cabarrus County, is using her platform to find ways to impact the community.
She is especially passionate about her social impact initiative of finding ways to prevent or cure cancer.
"The significance of social impact initiative is so very important because it gives us a voice to speak on some of the issues that affect our communities, things that we are concerned about," Grant said. "You can find girls talking about cancer, diabetes, mental health and just dealing with situations that are hard. I think the important thing is to continue to spread messages about heavy topics."
Grant, a Charlotte native who graduated high school at Ardrey Kell, will represent Cabarrus County in next week's Miss North Carolina Pageant.
She was crowned Miss Cabarrus County in February.
Now, she will compete against 41 other contestants from across the state to become Miss North Carolina and get to compete in the Miss America Pageant.
"It would be amazing to represent North Carolina in the Miss America Pageant," Grant said. "Many people say you are more likely to have a son compete in the NFL than a daughter compete in Miss America. It's truly a one-in-a-lifetime opportunity."
Grant met in front of the Concord City Council this week to discuss her social impact initiative.
She leaves for Raleigh on Monday and the competition goes from June 19 to June 22 at Memorial Auditorium.
"Definitely focusing on yourself and trying to continue to better yourself and show individuality," Grant said. "I do a lot of news, listen to podcasts and workout by running four times a week and practice my talent four times a week. I just have to very much invest in myself and not worry about others because you can only change yourself and not others do."
Grant said she didn't start competing in pageants until she was 16 years old when she was advised to do it with a friend.
"I fell in love with it," Grant said. "I felt that I was very well-rounded and very well-connected. I was able to continue all of the things my parents upheld in me when I was growing up."
Grant, who became enamored with Cabarrus County since visiting Reed's Gold Mine on a fourth-grade field trip, is active on social media – Instagram, Facebook and Twitter – where she posts events, appearances and has a weekly series focusing on her social impact initiative.
Be the first to know
Get local news delivered to your inbox!