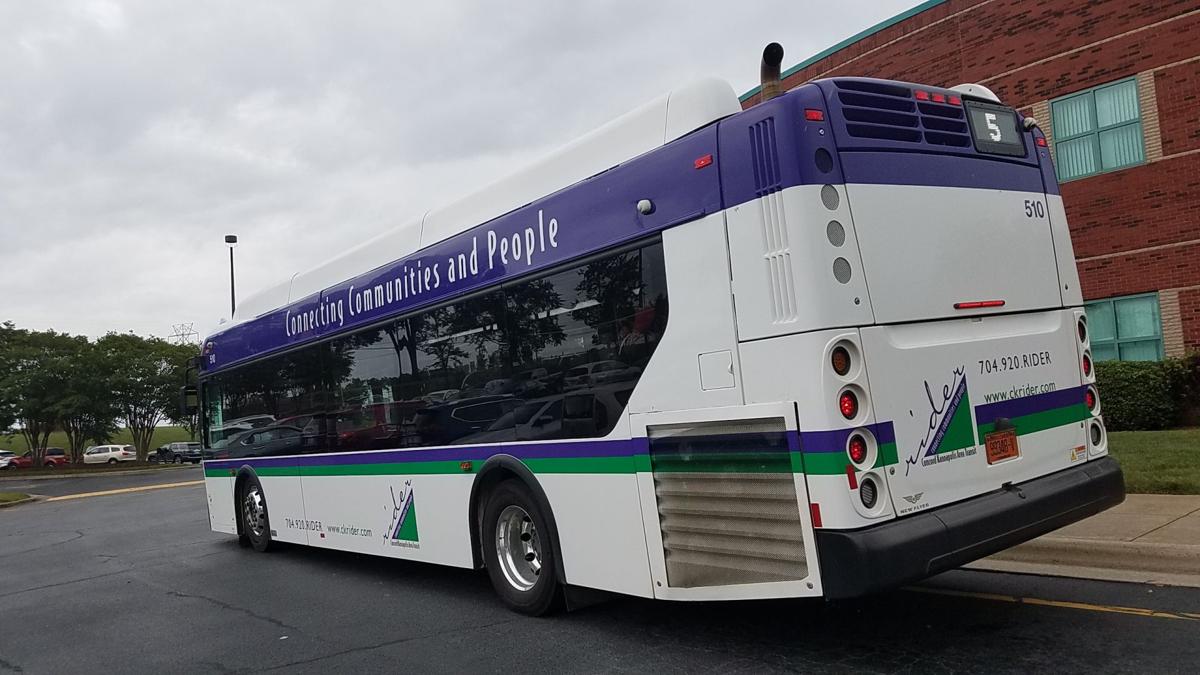 Officials expect more than a 50 percent growth in Cabarrus County over the next 20 years, which means more than 100,000 people on the roadways and using public transportation.
Community and transportation leaders are discussing a long-range public transportation plan and are asking for the public's input.
"Since the early 90s, Concord, Kannapolis and Cabarrus County have tripled in population and are continuing to grow at a rapid rate," said Concord Kannapolis Area Transit Director L.J. Weslowski said.
This week, Weslowski presented a pathway to long-term local and regional transit options to city leaders and community members.
Officials said the proposed plan would go on the agenda in front of city and county council no earlier than late summer. Then, there will need to be a discussion on funding, with one option being to implement a 1 cent sales tax, which would generate around $793 million for public transportation.
"We have to get through the input. Then we have Kannapolis, Concord and Cabarrus County that will have to pass this," said Concord City Councilman JC McKenzie. "Then, it's the funding. The funding is not there yet. We don't have a 1 cent option, so we have to go through state legislature to get it, which is probably the fairest way."
The proposed plan is a 20-year vision with hopes of expanding the transit system all through Cabarrus County, including adding more buses and routes, improving sidewalks and having a light rail line extend from Charlotte.
"When you look at the population just since we started services, it has doubled," Weslowski said. "It's really just trying first to get caught up to where we can be to serving the folks we have living here today, but with another 50 percent growth expected over the next 20 years in total, that's another 100,000 people coming to live, work, shop here. People who already live here believe traffic has already gotten crazy."
Weslowski explained the 20-year investment would include 22 bus routes with 15-minute service times, countywide demand response service, three new hubs, administration and maintenance facility, 550 employees, 104 buses and 45 vans.
The total cost would be around $836 million without a light rail, and between $1.5 and $4 billion with a high-capacity transit.
"The transit system, the bus side, has been here about 15 years, and after 15 years, we basically haven't changed much," Weslowski said. "We started with six buses on six bus routes. We now have eight buses on eight bus routes. It's still one bus per route."
To fund the improved transit system, Weslowski added local funding (with a 1 cent sales tax), along with federal and state funding and private partnerships would be needed.
It would be a process that would continue to see growth throughout.
Within the first three years, bus service hours would be extended. Within six years, two buses would be used for each route before adding more bus routes by year eight. By year 11, more buses would be implemented with a 15 minute wait time. Then, by years 15 to 20, county transportation would include a light rail, bus rapid transit, a commuter rail and more bus routes.
"This is critical. People need to understand that this means 20 years out," McKenzie said. "Most of the pushback is, pave road and that's where we need to spend our money, but it's really not. The tough part about this is the results won't happen for five to 10 years out. It's going to be a really big lift to start seeing the success, but we have to get a start at it."
City, county and transportation officials say that expanding the transportation system will eliminate some of the traffic issues, especially for big events in Charlotte or at Charlotte Motor Speedway.
"The quality of life is key, not just for Cabarrus County and the city of Concord, but also for our visitors to come in our community and spend their money," said Tim Hagler, vice president of community relations at Charlotte Motor Speedway.
"We are only two miles down the road from UNCC's campus. It's only logical that we make that extension to the Charlotte Motor Speedway and to the grounds of Concord. Until then, the bus transit is a great fill-in until we get the light rail, and that means having a fast, frequent and reliable bus system. Keeping the traffic off the roads is the key."
Weslowski said the proposed plan is on the CK Rider transit website, and that public feedback is crucial to the decisions.
"The practical point is that we don't want to build a plan, and dream up some ideas, and try to get people to agree to let us fund something that ends up not being useful to the community," Weslowski said. "What we want to do is get a sense of what will work or be useful to people. For some people, it's a train or bust. Other people would love to be able to hop on a bus and go to the movies and come back."
Be the first to know
Get local news delivered to your inbox!