There is no definitive return date for Cabarrus County Schools when it comes to getting students back on campus, but two of the three factors for school re-entry are trending in the right direction, according to Superintendent Chris Lowder.
The school district and the Cabarrus Health Alliance are looking at three things when it comes to getting children back into schools: 1. The trends in the total number of COVID-19 cases per week. 2. Number of hospitalizations in the county. 3. Percent positive test rate among those tested for the virus.
As of Monday's Cabarrus County Board of Education work session, the total number of cases per week and hospitalizations in the county are trending in the right direction. The percent positive rate is the only one of the three not currently where it needs to be.
 Cabarrus County COVID-19 Trends (Per Cabarrus Health Alliance)

| | | | | | | |
| --- | --- | --- | --- | --- | --- | --- |
| Note: Numbers are not fully in yet for the week of Sept. 12  | Aug. 8   | Aug. 15   | Aug. 22   |  Aug.29 | Sept.5  | Sept. 12  |
| Total # of Active Cases (New cases) |  531 (217) |  512 (143) |   318 (172) |   371 (182) |   497 (167) |  407 (?) |
| Hospitalizations (Cab. Co residents - Per Facebook releases) |  41 (21)  |   52 (18) |   32 (21) |   25 (21) |   27 (14) |  42 (12) |
| Percent Positive Rate |  6.42  |  5.24  |    6.14  |   6.69  |   6.56  |  ? |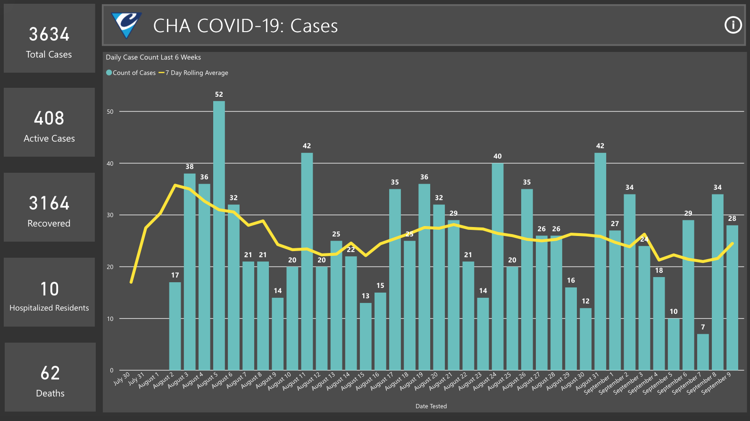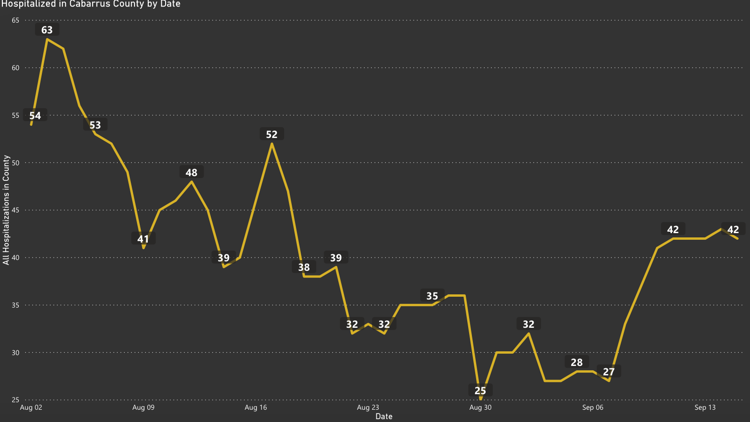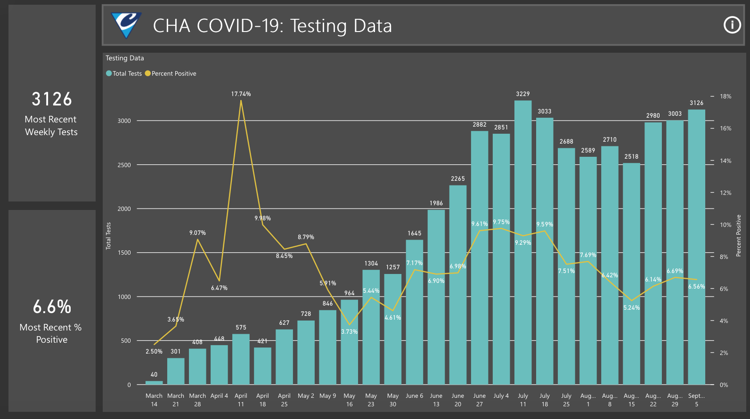 The school district held a meeting with principals this week to discuss a few tweaks and possible preparations for a return to school.
"We're kind of revamping Plan B to go over with our principals (Tuesday)," Lowder said. "They'll go over it with the curriculum team and, by the end of the week hopefully, certainly by the end of next week at the latest, I think have some different options for Plan B that we would want to advertise as we bring people back."
Some of the options Lowder is referring to are in reference to school capacity and transportation under Plan B.
When it comes to capacity, the Department of Public Instruction initially put a hard line on the 50% capacity on schools to come back under Plan B. However, in recent weeks, that has been changing slightly as it indicates schools can come back at 51 or 52%, if necessary.
As far as transportation, after sending out a survey in recent weeks asking families for their opinions about their students riding buses, Lowder said, the district is seeing a lower percentage of children who would be riding buses. Because of those projected numbers, there could be some tweaks to the district's Plan B, which initially planned for students to be in school one day a week.
Those were several of the items to be discussed at Tuesday's meeting, with a big focus being on the number of days students could be in school.
"Two days a week is possible; that's one of the things we're looking at," Lowder said. "Again, the transportation has kind of come out to say that, we know that if 40% of the kids aren't coming in, and then, again, even among that 60% left, only half of those ride the bus, and that does seem to be a theme across most of the districts.
"They weren't sure if that was a first-week thing. Did more people ride the bus in Week 2, Week 3 and Week 4? And so far, four weeks in, this is Week 5, there's not a lot of difference, so that gives us some good information about transportation."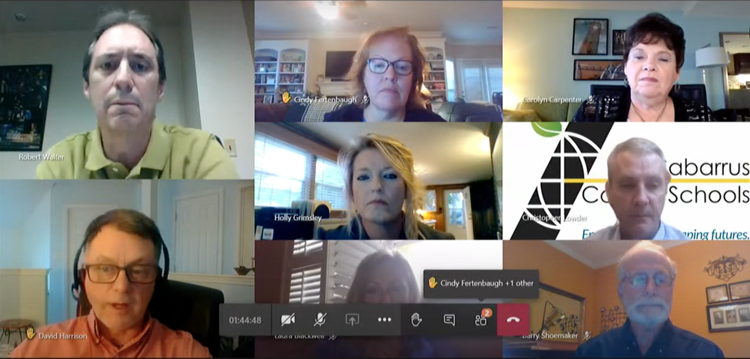 When Gov. Roy Cooper released his requirements for Plan B in July, buses were only required to operate at 33% capacity. But with the information CCS has obtained, it seems that not only are other districts seeing lower bus rider numbers, but their families also appear less likely to ride the bus, which would actually help in getting children into classrooms more often under Plan B.
The challenge next would be planning to adjust from Plan C into Plan B, both with getting children into classes safely and socially distanced as well as trying to maintain the level of education the teachers have been able to provide in Plan C with Plan B, which will require a move to streaming classes online.
That could take up to several weeks of planning.
To learn more about the challenges of moving to Plan B, visit the Cabarrus County Schools website.
Cabarrus County Schools has met an unforeseen snag when it comes to getting children back in…
While there currently is no set date for returning to school, Lowder said the second nine weeks is an option that makes sense for re-entry, as long as the numbers are in the right places.
"It certainly makes sense from a disruption point of view," he said. "Meaning, so let's say you're in a high school biology class, it makes sense to say, 'Well, the first nine weeks was in online instruction, and it wasn't that I did five weeks in this, had an A, and then we changed it in the middle and I ended up with a C.'
"It would at least make sense to say first-quarter grade was under this environment, and so second quarter would work.
"But again, if we have massive cases (of COVID-19) and lots of positivity, that's not a great thing, but it certainly makes sense, that's why several other districts said, 'Well, let's just go the first whole nine weeks in remote and then look at the second nine weeks.'
"So the second nine weeks as a beginning certainly makes sense for a lot of reasons if the day looks good."