CONCORD – In recent years, it was easy for any observer of the Cox Mill boys basketball team to look at the roster and identify which top players to give credit for the Chargers' success.
Going all the way back to the 2012-13 season, Cox Mill's teams, which have won a combination of 11 South Piedmont 3A Conference championships – regular season and tournament – have been blessed with players that have matriculated to play major college basketball.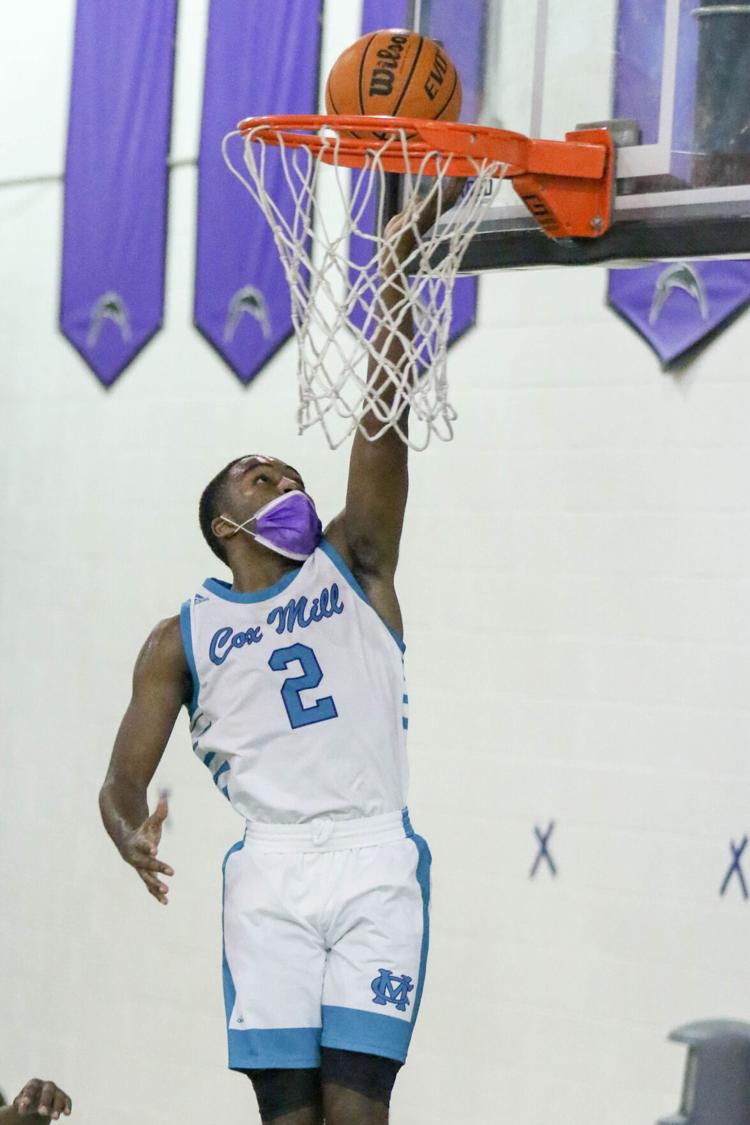 Even last year's team, which accomplished what the three previous teams had – winning both the regular season and tournament conference championships – were led by an underclassman destined for college basketball.
But if this year's squad, which won its first two games by an average of 33 points, ends up ranking as highly as some of its predecessors, it will likely do so without a marquee name. And if the Chargers players stand by one of the team's mantras, the means to their end will be part of the story.
"We play as a team," said senior guard Chris Hunter. "We all play together. No one player is better than another. We all are equal."
Hunter personifies what it means to be a Chargers' basketball player these days. He plays intense defense, has the patience of Job on offense, will gladly allow a teammate to score before he does, and has a demeanor that coaches cherish.
In addition to the intangibles, the Chargers' players have a similar skill set that makes most of them interchangeable. The 13 players listed on their roster have similar physiques, mildly ranging in height from 5 feet, 11 inches to 6-4. Ten of those players can play the guard position.
Dating back to 2013 when sophomore guard Matt Morgan, a future Cornell star and G League player, led Cox Mill to the SPC tourney championship, the top of Cabarrus County's public-school talent pool has leaned heavily toward the Chargers. When it was winning state championships in 2017 and 2018, Cox Mill had blue chippers Wendell Moore Jr. (Duke), Leaky Black (North Carolina), and Caleb Stone-Carrawell (Charlotte). That same outgoing Chargers class also produced a promising Division I football player – point Cody Cline, who was a Freshman All-American safety at Charleston Southern last season – and a solid Division II hoopster – Malcolm Morgan, Matt Morgan's younger brother, who played well at Emory & Henry College in Virginia last year.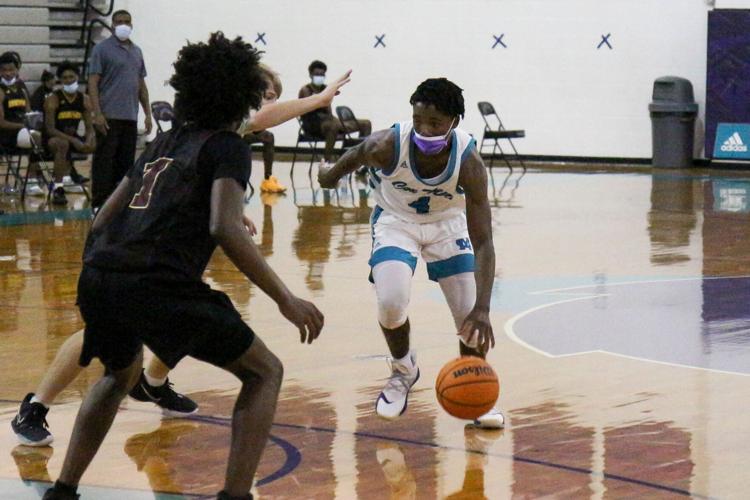 When all of those players graduated, it was easy to think the 2019-20 team was going to have to rebuild, especially since it had a new coach, Ty Johnson, replacing the highly respected Jody Barbee (now at Mount Pleasant). But Cox Mill ran away with the regular-season and tournament titles, as sophomore guard Quave Propst-Allison emerged as a scoring machine and became the conference's player of the year.
But during the summer, Propst-Allison transferred to Charlotte Providence Day, and another top scorer, forward Karon Boyd, left for Cannon School, leaving senior guard John Anthony Baker as this year's only returning starter.
"(It's been) next man up," said Johnson. "I really like this team we have. They share the ball, it moves, it pops. This guy doesn't care if another guy scores or this one scores … I don't feel like we've missed a beat."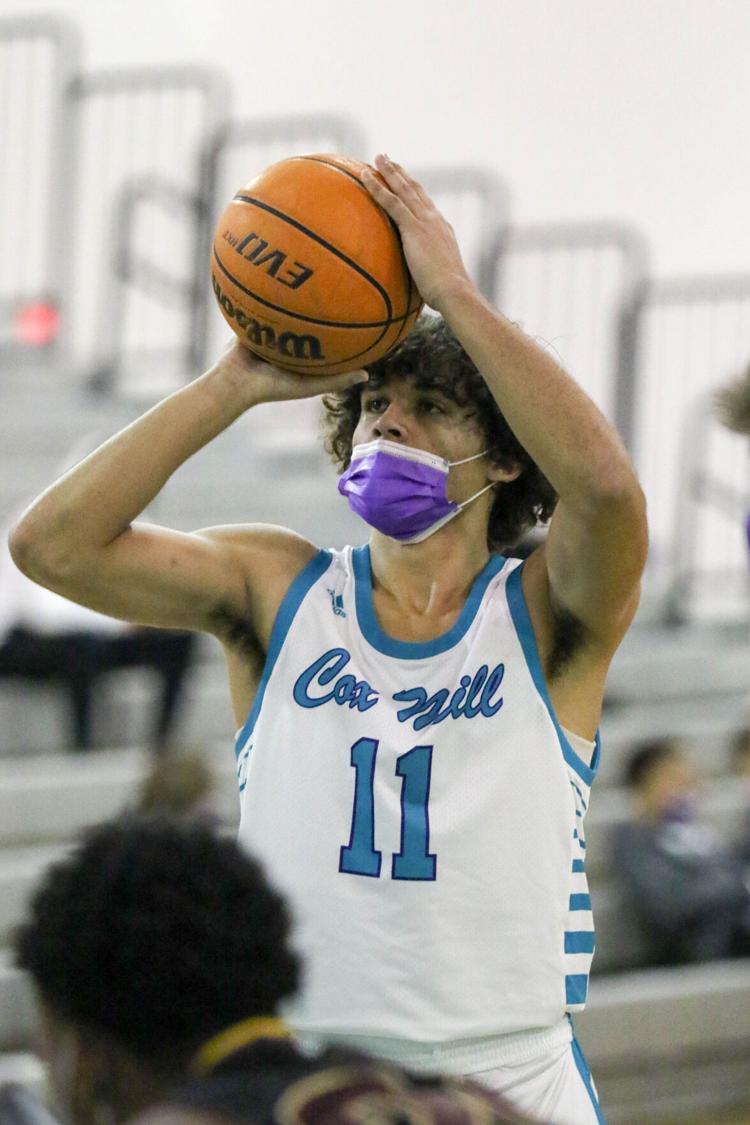 The starting lineup includes Hunter, Baker, junior guard Marcus Morgan (one of Matt Morgan's two youngest brothers on the roster), swingman Zach Riddle, and forward Isaiah Nelson. There's at least a half-dozen reserves whose roles are just as important.
The offensive fundamentals that Johnson and assistant coaches Eric Clark and Damorio Johnson preach are catching and passing with two hands on the ball and two feet on the floor, cutting through the lane to free up a teammate and not yourself, and never being satisfied with a good scoring opportunity when you can turn it into a great one.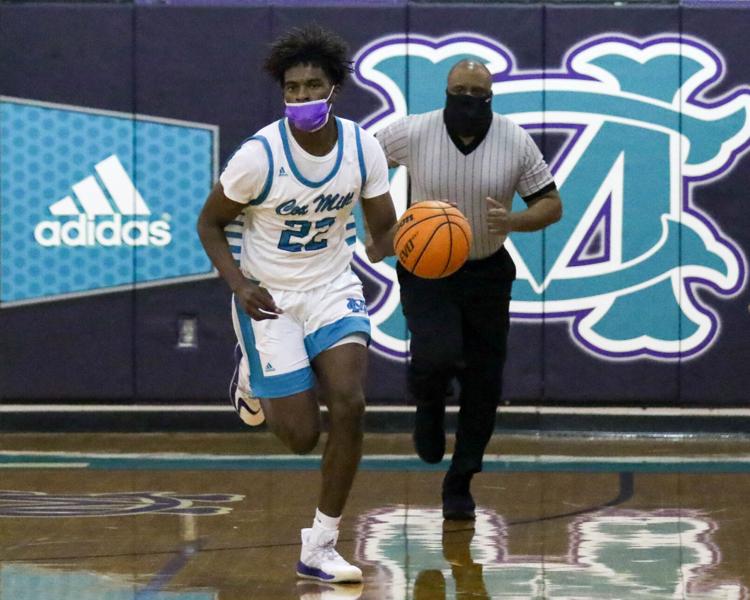 Having the opportunity to score is the reward for properly playing Cox Mill's impassioned, aggressive defense featuring smothering half-court traps and super-quick rotations that the Earth would be jealous of.
"If we score, we're expected to come back and play defense," said Hunter, whose game has "flipped upside down" for the better, according to Johnson.
"The way we stay on the court is by playing defense; that's how we create our offense," Hunter added. "So if you're not playing defense, then you're not going to produce on offense."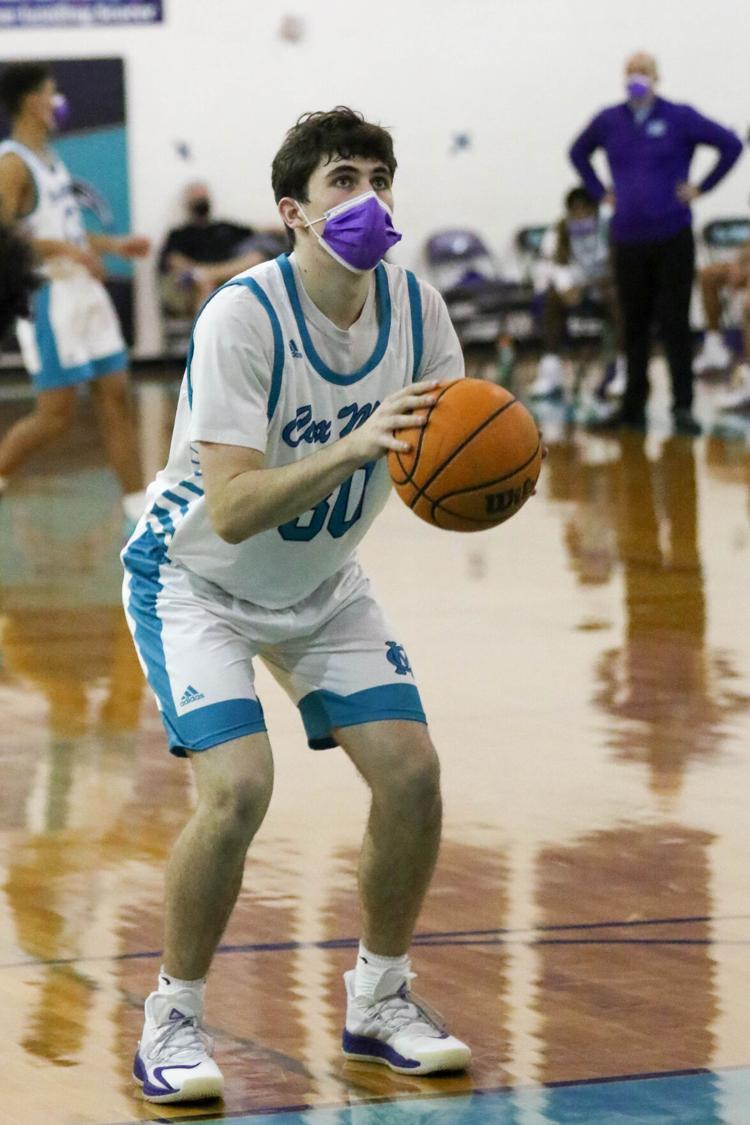 As patient as their offense is and as intense as their defense is – traits on opposite ends of the emotional spectrum – the Cox Mill players rarely react to the highs and lows of the game. The only time you'll see one of them thumping his chest is when his humility accidentally goes down the wrong pipe.
"It's just that next play mentality," said Johnson. "It's 'all right, we got that, let's move on to the next one.' That way we don't live in the negative plays, we don't live in the positive plays.
"We want to teach our guys to be in the present moment. Don't live in the past moment, don't look for the future. I know you want to win a championship, but don't look to that. I know you want to look forward to next week, but don't look to that. Look where you are right now: You're in practice."
And practice makes perfect: a goal that might just be in Cox Mill's realm this year.
The Chargers resume play this week with a home-and-home series with Concord, which starts on the road Thursday and concludes at home on Saturday.