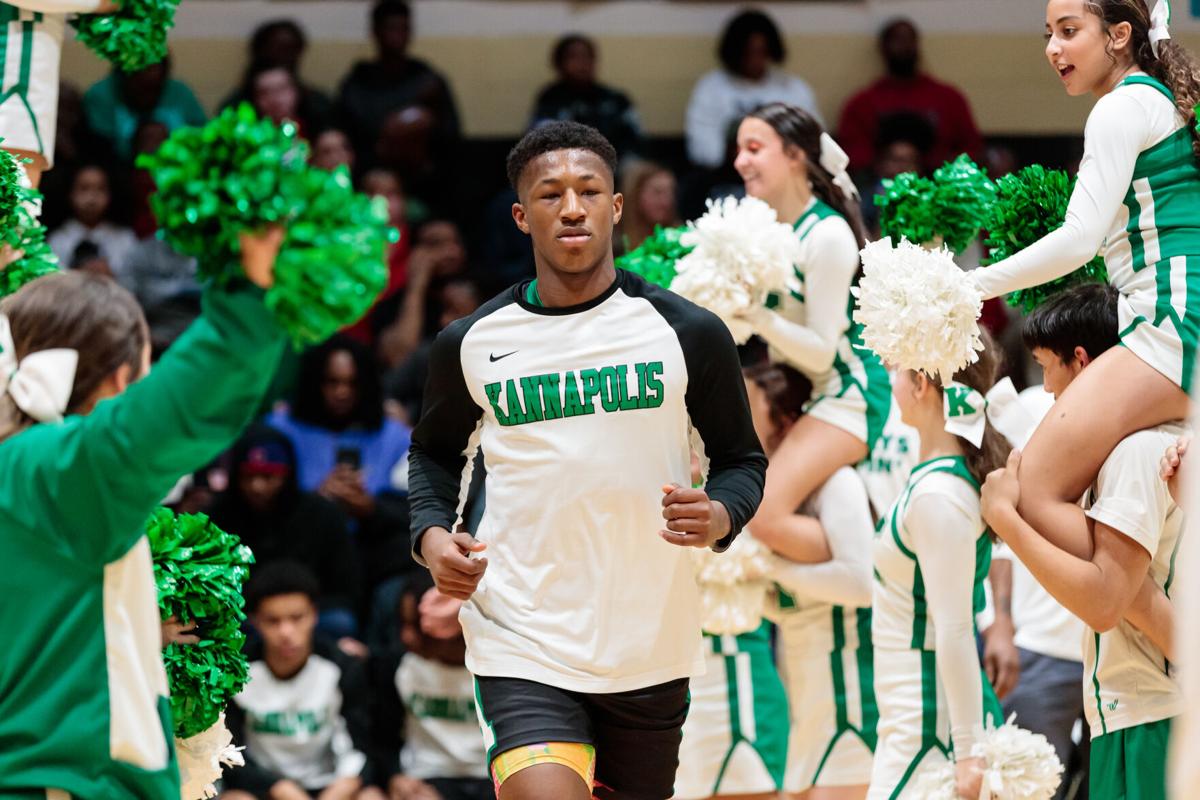 KANNAPOLIS – Kheni Briggs had made up his mind.
He wasn't going to be wearing A.L. Brown High School's familiar Kelly Green & White anymore, and that was that.
It wasn't because Briggs had a problem with the school or its boys basketball program, of which he was the star. Leaving the place was a painstaking decision, but he really felt he had no choice.
So off he was to a community much smaller than his native Kannapolis: Hudson, North Carolina, where Moravian Prep, a budding basketball powerhouse, was located.
Moravian Prep was the place former Wonders star Amare Haynie had transferred a year earlier, and it had become a launching pad for other high-caliber players, such as former N.C. State commit Josh Hall, who signed with the NBA. It would be a good landing spot for the talented Briggs.
But more important, with the novel coronavirus threatening to take away public-school basketball for the 2020-21 season, just as it had for athletes in the spring, Briggs believed breaking free from the N.C. High School Athletic Association would be in his best interest.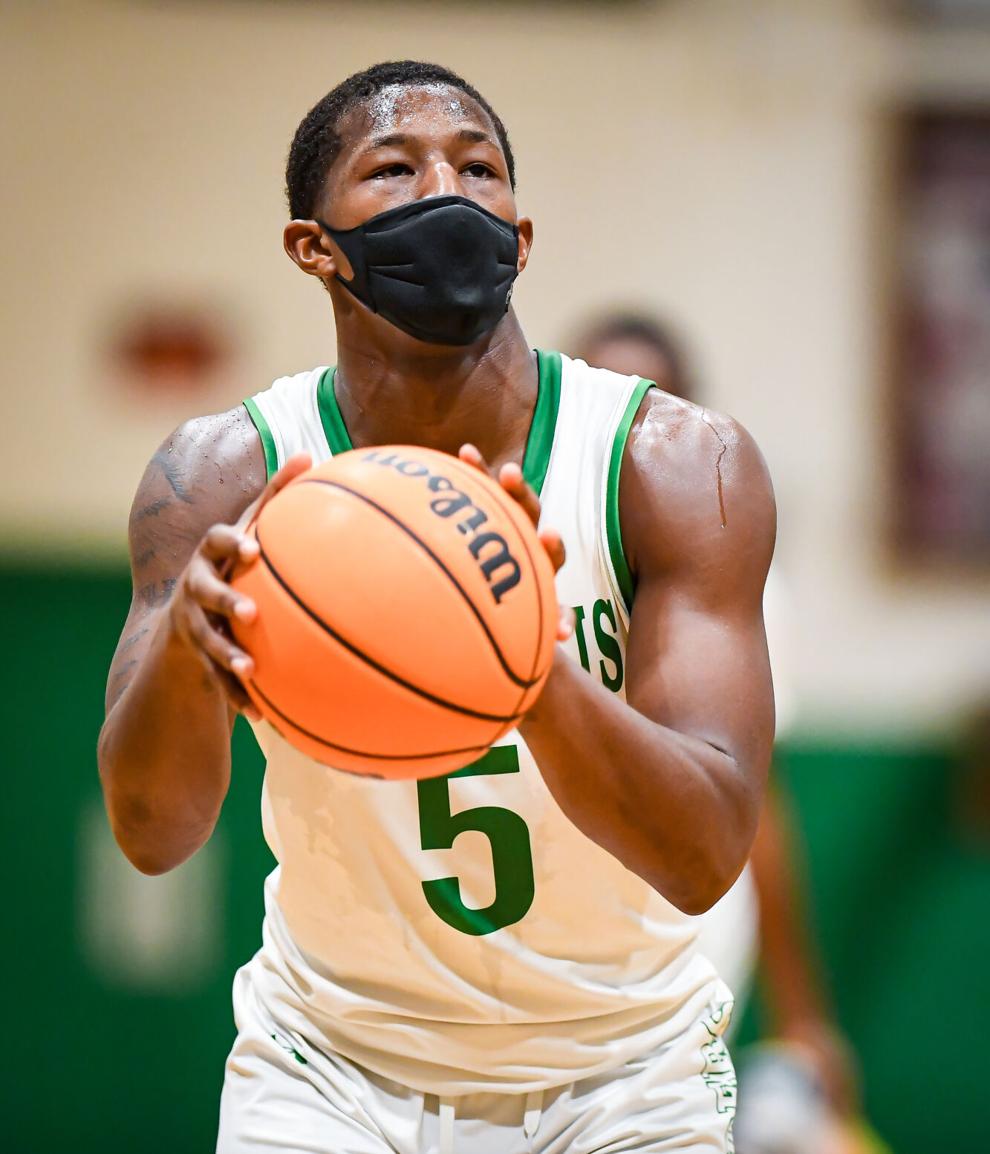 "I just wanted to play," Briggs explained. "I thought our season was going to get cancelled. I had options at a lot of prep schools and private schools. Coaches talked to me a lot.
"I actually transferred to Moravian Prep and then transferred back. I wanted to stay with Coach Pop this year."
"Coach Pop" would be Andy Poplin, the well-known Cabarrus County native who was back in town, now as the Wonders' new basketball coach, after a successful stint at Hickory High. Poplin had coached Briggs for two years on the summer circuit with Team CP3, and the two had built a close bond.
Either way, the decision to return to the Kannapolis school's campus proved to be fruitful in so many ways.
The Wonders, of course, were a much better team with Briggs on the roster, as he helped lead them to a third-place finish in the South Piedmont 3A Conference, where they were the only league team to take down champion Central Cabarrus. It was a sparkling finish to a season that started off sidetracked because all-conference point guard C.J. Wilson was out, and then the team missed games because of COVID concerns.
Individually, there was a mountain of success for Briggs.
In February, he joined the respected list of 1,000-point scorers in A.L. Brown's history, most impressively accomplishing the feat as an 11th-grader – and he'd have done it much earlier in the season had the Wonders not missed games because of the COVID issues.
Then, last week, Briggs was introduced as the 2020-21 SPC Boys Basketball Player of the Year.
Finally, on Tuesday, he was announced as a first team All-District 9 selection by the N.C. Basketball Coaches Association.
Staying home, as it turned out, had ultimately been the best move for Briggs' interests.
Joining the 1,000-point club was especially meaningful to Briggs, who grew up dreaming of wearing a Wonders uniform.
"It's great to me, especially since I'm a junior, so I can try to extend it and get to the 2,000s," he said.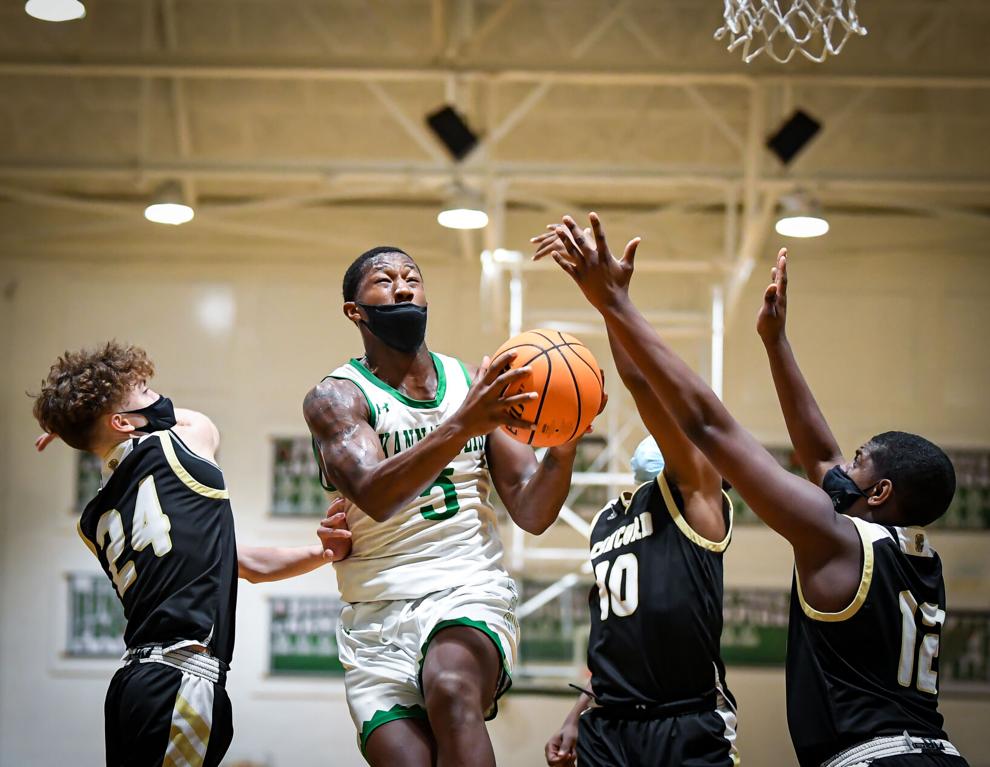 But don't misinterpret Briggs as a me-first player, Poplin warns. In fact, Poplin goes out of his way to emphasis Briggs' selflessness. As he conducted an interview for a story about Briggs, the coach politely refused to start with basketball.
"Before I talk about Kheni as a player, I'd just like to mention what kind of person he is," Poplin said. "His personality and his character are contagious among his teammates. Kheni is just a happy person, and all his teammates love him, and he's unselfish. Like, if he gets 30 (points), the guys know he's not just chasing after his, and so they respect that. So the kind of person Kheni is is what sets us up."
Kheni Jamecos Briggs knew early on what he wanted to do with his life.
Initially, he was going to be named after his biological father, Kenneth, he said. Instead, his mother, Okeya Sherrill, wanted something unique, so he was named after a popular hip-hop fashion designer from the 1990s, Karl Kani.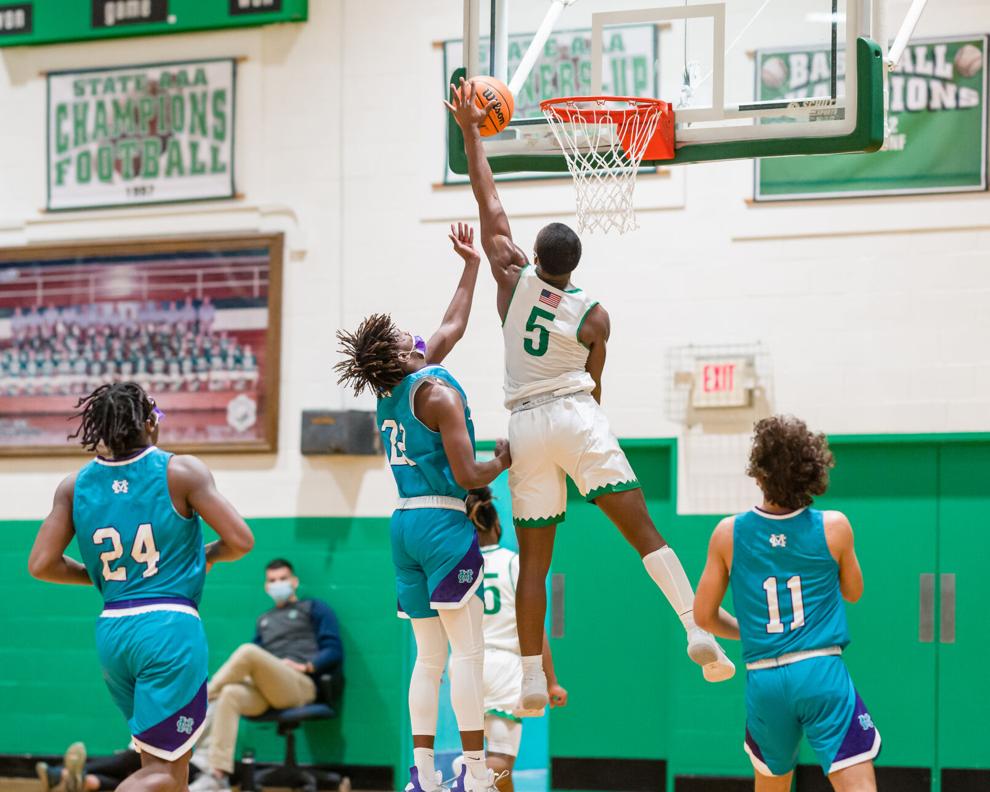 "I was going to be a Jr., but my mom wanted me to have a different name, so she just came up with it," Briggs said. "She told me I was named after some clothing line. She just spelled it differently."
But it was clear right away that Briggs preferred to show his style on the court, not the runway.
He fell in love with basketball about the time he was finishing up elementary school. He started out playing for an AAU team called the Saints, and then he moved on to the popular Carolina Basketball Club. After showing talent at those levels, he was invited to play on the Nike circuit with NBA star Chris Paul's outfit, Team CP3, where Poplin became his coach.
Briggs had basketball in his bloodlines. He's cousins with former Concord standout Dee Bost as well as Leaky Black, who also played for the Spiders before graduating from Cox Mill and is now a key player for the North Carolina Tar Heels.
Briggs spent countless hours watching NBA legend LeBron James play, and his stepfather, Jacob Sherrill, made sure he got the opportunity to work at his chosen craft whenever possible. The signs of what he would become began to show when he was an eighth-grader at Kannapolis Middle, where he dunked a basketball for the first time.
"That felt good," Briggs recalled. "That's when I thought I was going to be really good. After that, I started getting a lot of attention. A lot of people started saying I was really good and that I needed to take it seriously."
Briggs took basketball so seriously, in fact, that it resulted in his attending school outside Kannapolis long before his abbreviated trip to Moravian Prep.
Briggs attended seventh and eighth grade at Kannapolis Middle. But after that, he transferred to Concord Academy, then known as cfa Academy, and repeated his eighth-grade year.
Even though he was in middle school, he got to play for the high school teams at Concord Academy, which has different rules from the public schools. Briggs started off with the JV team but also spent time on the varsity squad, where he got to work with future college players such as Steven Edoka, Cheick Traore, Bailey Benham, Eli Cupples and Trae Benham.
"That helped me a lot," Briggs said. "And I got to play with CP3 in eighth grade, and they really developed me."
But Briggs' stint at Concord Academy was short-lived also. After "re-classing" for his eighth-grade year, he returned to town to play for the Wonders as a high school freshman. He was home.
"It felt good when I came back," Briggs said. "Everybody was happy to see me and really wanted to see me play in a Kannapolis jersey."
Briggs didn't disappoint during his ninth-grade season with the Wonders. Averaging 14.2 points per game, he was the team's second-leading scorer behind Haynie, and he also grabbed 5.1 rebounds, again ranking second on the squad. That season, under then-coach Shelwyn Klutz, the Wonders posted their best record in years (21-9).
In his sophomore campaign, with Haynie gone to Moravian Prep, Briggs was even better, putting up team highs of 14.2 points and eight rebounds per contest as the Wonders tied for second place in the SPC.
But later that year, uncertainty would cloud his future.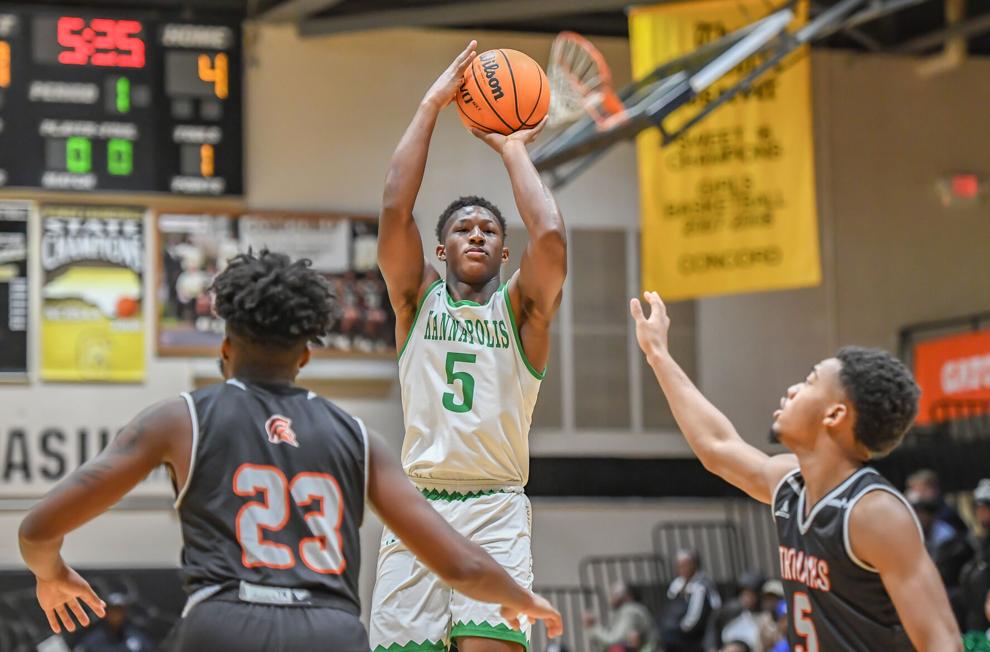 For one, Klutz stepped down as the Wonders' coach after 23 seasons at the helm. Then, COVID struck. All around him, Briggs was seeing many of his classmates have their baseball and track seasons snatched away. He didn't know what would happen with his beloved basketball, but the private and prep schools definitely looked as if they were going to play the upcoming season.
He felt he had no choice but to find another basketball home.
In April, A.L. Brown finally found Klutz's replacement. It would be Poplin, who'd previously won a state championship in 2007 coaching his alma mater, Concord High, and also had a successful run at Mount Pleasant before that.
In seven seasons in Hickory, Poplin had made the Red Tornadoes annual state title contenders. He was adored in that part of the state and respected statewide, if not nationwide, because of his work with Team CP3. And with another state-championship-winning coach, Scott Brewer, on his bench, it was a lock that Poplin would be good for A.L. Brown and Briggs.
But this wasn't a one-sided thing.
"I got to coach Kheni for two years with Team CP3, and I think a lot of him," Poplin said. "At the end of the day, that's really the reason I wanted to come here – I wanted to coach him some more."
Briggs, of course, flourished under the everyday tutelage of Poplin, who refused to give him the superstar treatment despite his talents and their past history. He pushed Briggs to be better, even though a lot was already being asked of him.
"He is a guy who can do it all," Poplin said of Briggs. "I still get on him about taking plays off, I still get on him about rebounding and doing the little things. But he does so much for us. If the other team is pressing, we want him to handle the basketball, and we're also not afraid to put him on the other team's best player.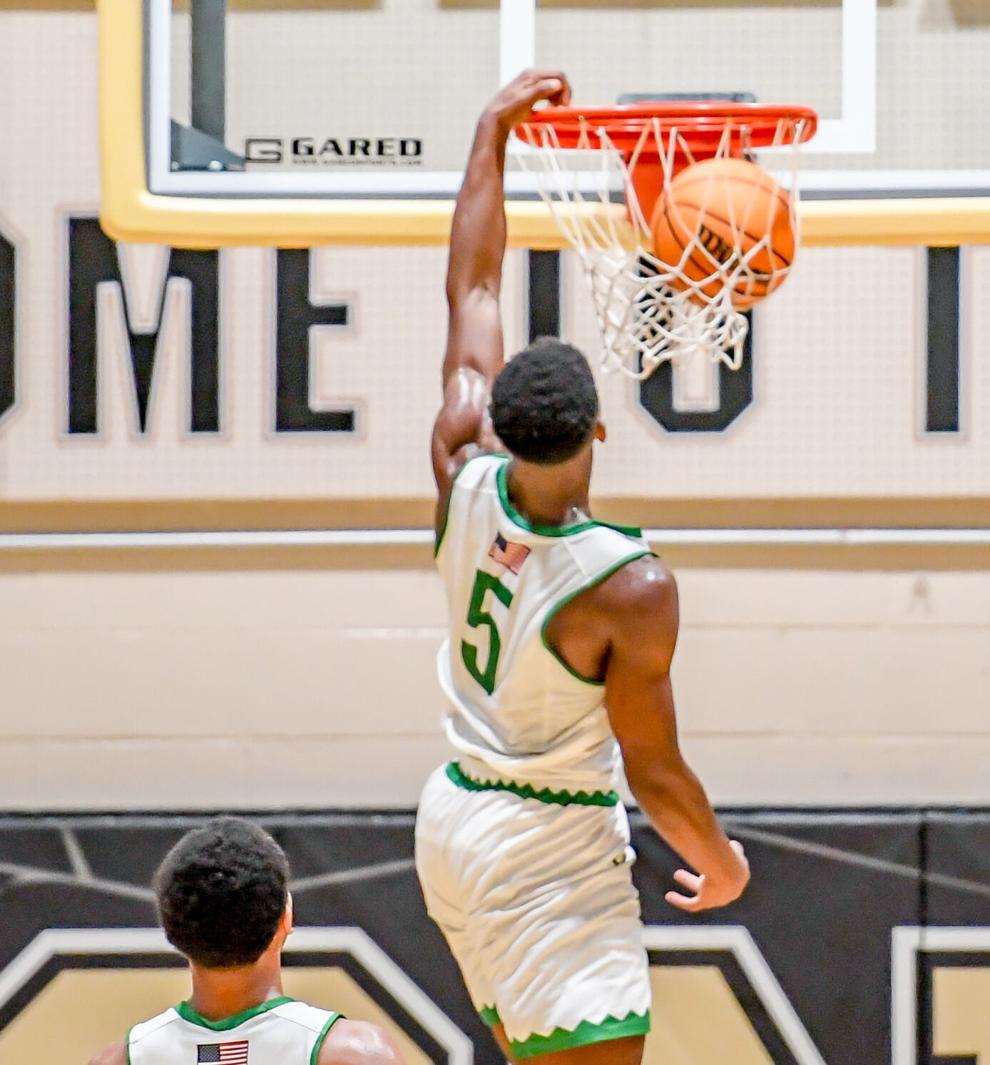 "With C.J. being the only other returning guy, he's got a lot on his shoulders to carry some teammates that don't have as much experience as he has. Whatever role we put him in, he figures out a way to do it to the best of his abilities. You can't say enough about him."
Briggs' choices as the SPC Player of the Year and a first-team All-District choice say plenty.
This summer has the potential to be even bigger for Briggs. He'll be playing to Team CP3 again, although it won't be for Poplin, who'll be coaching a 15-and-under squad. Briggs, instead, will be playing for the 17-and-under team that will compete at the highest level in the Nike Elite Youth Basketball League.
The EYBL has been a proving ground for future college and pro players. Among its distinguished alumni are Black, Cox Mill's Wendell Moore Jr. (Duke), Jay M. Robinson's Lavar Batts Jr. (UNC Asheville), Anthony Davis (Los Angeles Lakers), Ben Simmons (Philadelphia 76ers), Jayson Tatum (Boston Celtics), and Malik Monk and Miles Bridges (Charlotte Hornets).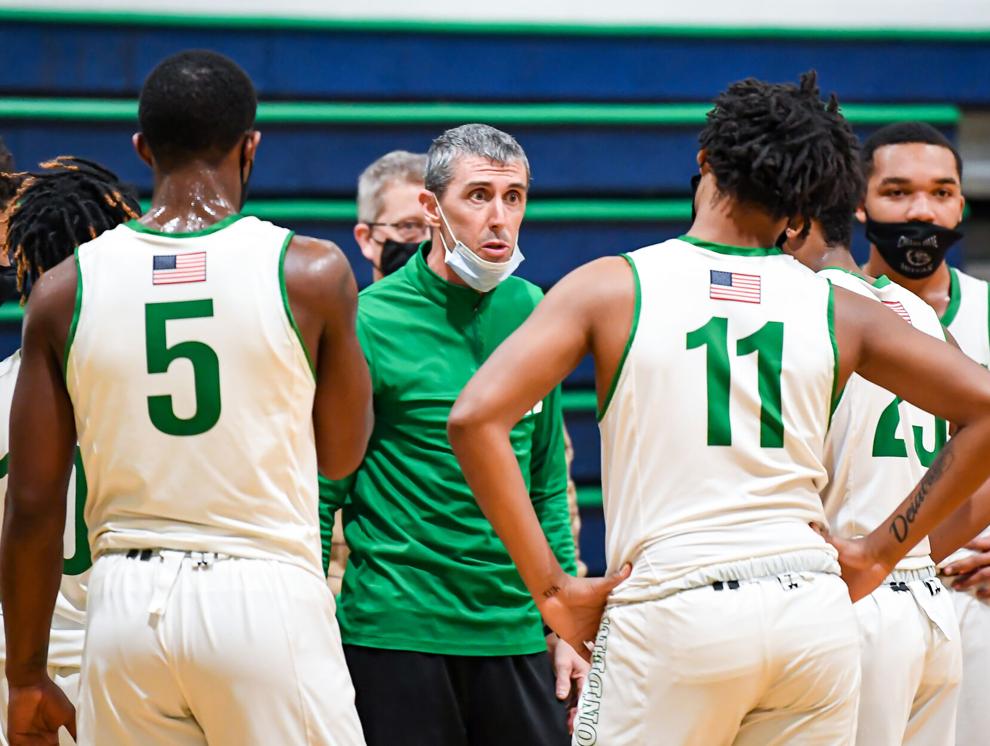 "It's the top circuit in the country," Poplin explained. "He'll be playing against some of the best teams and against a lot of good players: (former Cannon School star) Jaden Bradley of IMG Academy, MJ Rice who's playing at Oak Hill. He's everything for us, but he may have to accept a different role for that team.
"But I think he's a guy who's OK if he scores eight or 10 and wins vs. going out and getting 30 and we lose. He's that kind of leader. And those types of guys are getting harder and harder to find."
Said Briggs, "I'm just going to keep working out, grinding every day."
A blue-collar mindset is part of what has made Briggs successful. While he got his start in basketball by tuning in to megastars like LeBron James, he's become a strong all-around player by watching the not-so-legendary players do the little things.
For instance, few people other than diehard NBA fans have heard of Talen Horton-Tucker, who comes off the bench for the Los Angeles Lakers. Horton-Tucker was a second-round pick and averages a little more than eight minutes per game for the World Champions.
He's the player Briggs models his game after.
"I just watch his game, and he's really team-oriented, and he tries to do everything on the floor for the win," Briggs marveled. "I started watching him in junior high school, all the way since he was a senior in high school in Chicago. I love his game."
Poplin believes such a mindset will take Briggs far.
"He's going to be a college basketball player – at what level, we're not sure yet," Poplin said. "He's got some Division I offers. But he'll play for Team CP3 this year again, against great competition in the EYBL. He's got a lot of stuff going for him."
Thus far, according to respected recruiting website rivals.com, Briggs has scholarship offers from Appalachian State, East Carolina, Old Dominion, Elon and N.C. A&T, although a few ACC schools have shown interest also.
With another year of high school remaining, that list is almost guaranteed to grow.
"I want to play pro basketball, either overseas or in the NBA," Briggs said. "I just want to go as far as I can go."
Knowing that, as he has in the past, he can always come back home to Kannapolis.