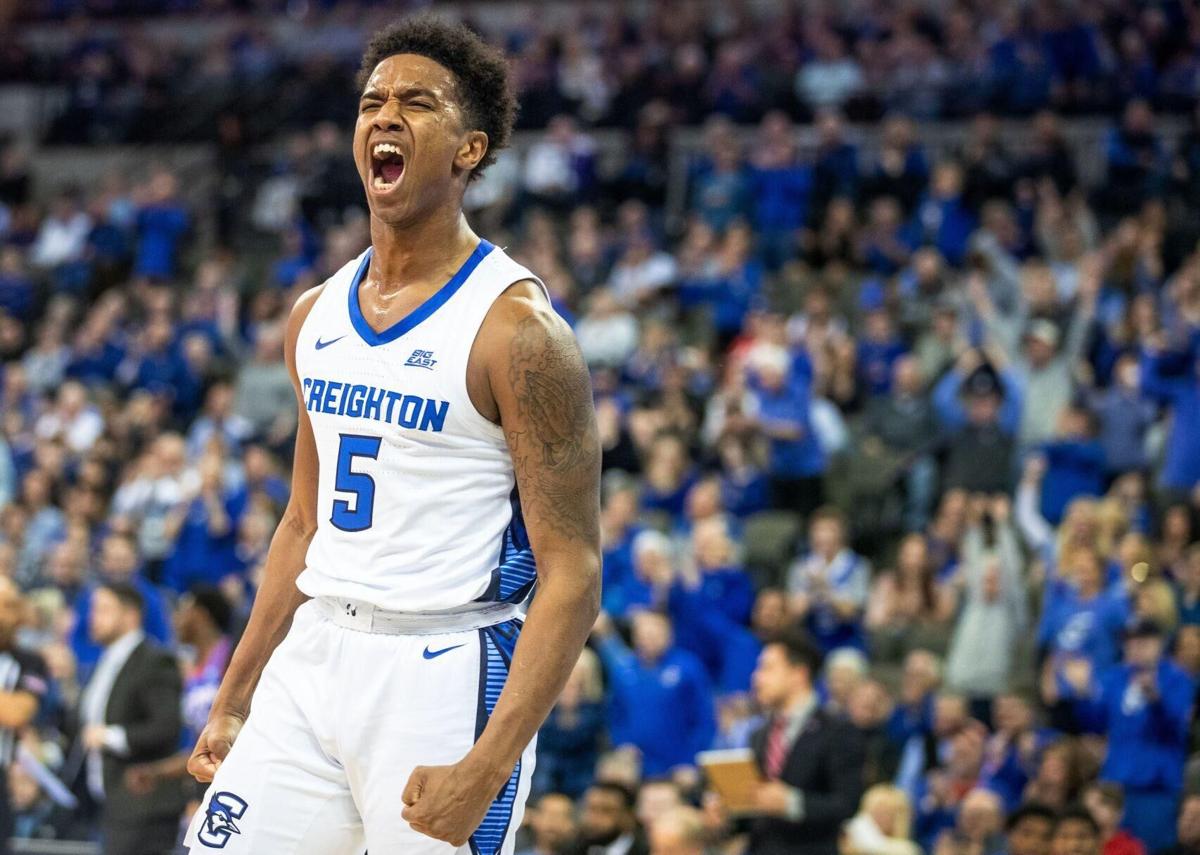 CONCORD – Ty-Shon Alexander's dream of becoming the first player with ties to a Cabarrus County high school to be chosen in the NBA Draft did not come true Wednesday night.
But that doesn't mean the former Concord High School standout's dreams of playing in the NBA aren't still alive.
Alexander went undrafted during the 2020 NBA Draft, but the 6-foot-4 guard out of Creighton University quickly found a team  interested in his services, as he signed a two-way deal as a free agent with the Phoenix Suns on Thursday morning.
Alexander tweeted to the Suns' official account Thursday: "Thank you for the opportunity."
The two-way contract will give Alexander the flexibility to move back and forth between G League and NBA rosters, although his salary will depend on how much time he spends with the Suns' upper-tier squad.
Current former Cabarrus County players in the NBA included Central Cabarrus legend Ish Smith (Washington Wizards) and one-time Northwest Cabarrus standout Rayjon Tucker (Utah Jazz), however neither was chosen in the draft but still landed spots in the league as free agents. Former Cox Mill star Matt Morgan is currently in the NBA G League on a team affiliated with the Toronto Raptors.
Alexander was projected by some to be a second-round pick.
As the NBA's 60-player, two-round draft wound down Wednesday night, ESPN basketball analyst Jay Bilas had Alexander listed as one of the top three players available on the board. However, his name was never called.
It was an outcome that Alexander knew was a possibility when he declared for the NBA Draft with a year of college eligibility remaining after a productive 2019-20 season that saw him make the All-Big East first team and earn a spot as a third-team All-American by USA Today.
In a Zoom press conference with reporters, Alexander said he wouldn't be deterred by the idea of signing a two-way deal if he wasn't chosen. He said he would be willing to work his way to the NBA, even if it meant it might take him a few years to climb through the ranks.
According to the Omaha World-Herald, there is a question this season about what G League competition will look like, or if it will even occur due to the pandemic. It's possible, the paper said, that NBA teams could simply expand their rosters instead. Training camps are set to open in two weeks.
Phoenix is considered an upstart team in the NBA, with Monte Williams as coach and a backcourt that now includes another North Carolina native, Winston-Salem product Chris Paul, and rising star Devin Booker.