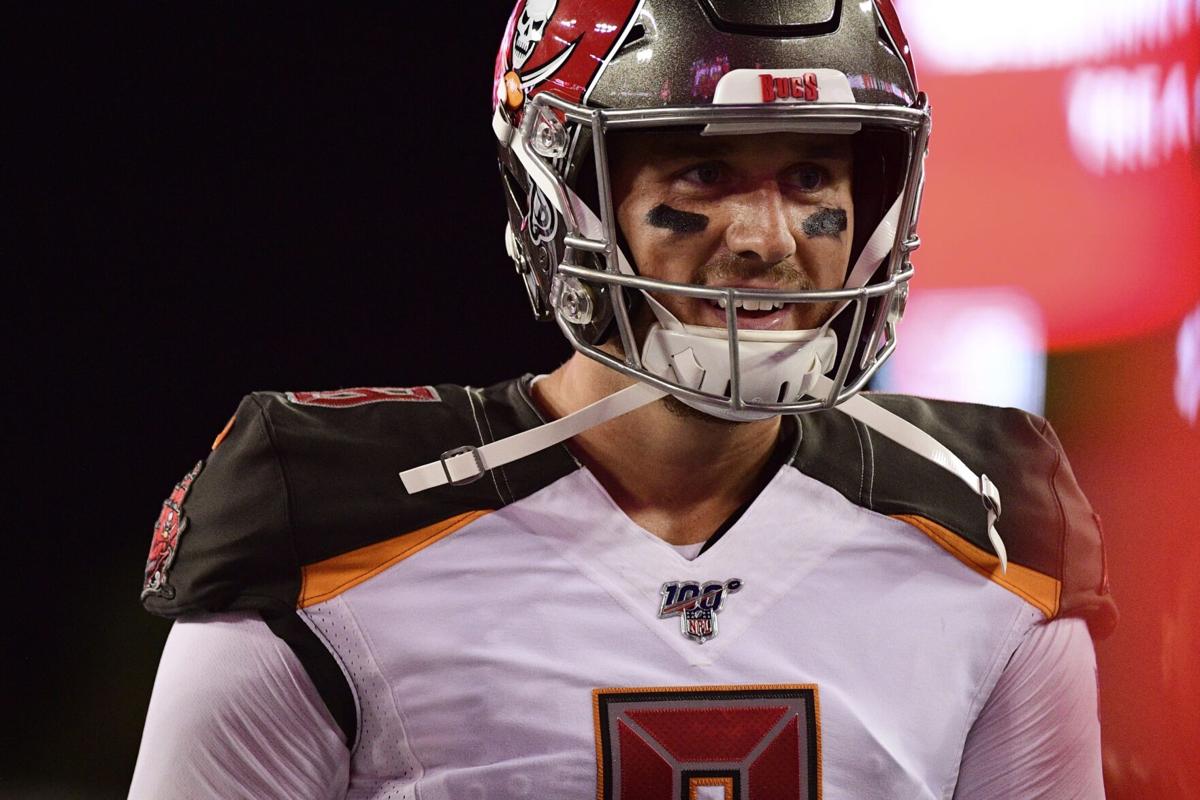 CONCORD – For the second consecutive week, a Cabarrus County athlete took on his hometown NFL team.
On Sunday, former Northwest Cabarrus High School star Bradley Pinion played his fifth career game against the Carolina Panthers and inched his record closer to .500 when his Tampa Bay Buccaneers took a 31-17 victory at Raymond James Stadium.
Pinion's career mark against the Panthers now stands at 2-3.
Last week, A.L. Brown graduate Brandon Parker, a backup offensive lineman, and the Las Vegas Raiders came to Bank of America Stadium and defeated the Panthers, 34-30, in the season-opener.
Carolina falls to 0-2, while Tampa Bay is now 1-1 in Tom Brady's first year as the Buccaneers' starting quarterback.
Pinion, who was a high school All-American and graduated from Northwest Cabarrus in 2012, is the starting punter for Tampa Bay.
The 26-year-old Pinion is in his sixth season in the National Football League. After a standout career at Clemson, he declared for the 2015 NFL Draft with one year of eligibility remaining and was chosen by the San Francisco 49ers in the fifth round (165th overall). He spent his first four years with the 49ers before signing with Tampa Bay in 2019 as a free agent.
During his time in the league, Pinion has played well against the Panthers, although it hadn't always worked out so well for his teams.
Heading into Sunday's game, he had lost three of his four meetings with Carolina. However, Pinion was averaging about 45 yards per punt in those games, which ranked above his career average of 43.7.
On Sunday, Pinion punted four times for a 42-yard average with a long of 49.
Last season, in his first victory over the Panthers, Pinion had one of the best performances of his career, punting six times for an average of 49.2 yards with a long of 63. The 63-yarder was the third-longest punt of his career (65 yards).
In the Bucs' loss to the New Orleans Saints last week, Pinion averaged 47.2 yards on five tries. For the 2020 season, he is booting it for a 44.8-yards-per-game average.
Before this season, Pinion was selected as one of the Buccaneers' team captains, along with Brady, standout receiver Mike Evans, and linebackers LaVonte David, Devin White and Kevin Minter. Team captains are selected by the players.
Concord High School graduate Nick Leverett is a rookie practice squad player for the Buccaneers.
Be the first to know
Get local news delivered to your inbox!