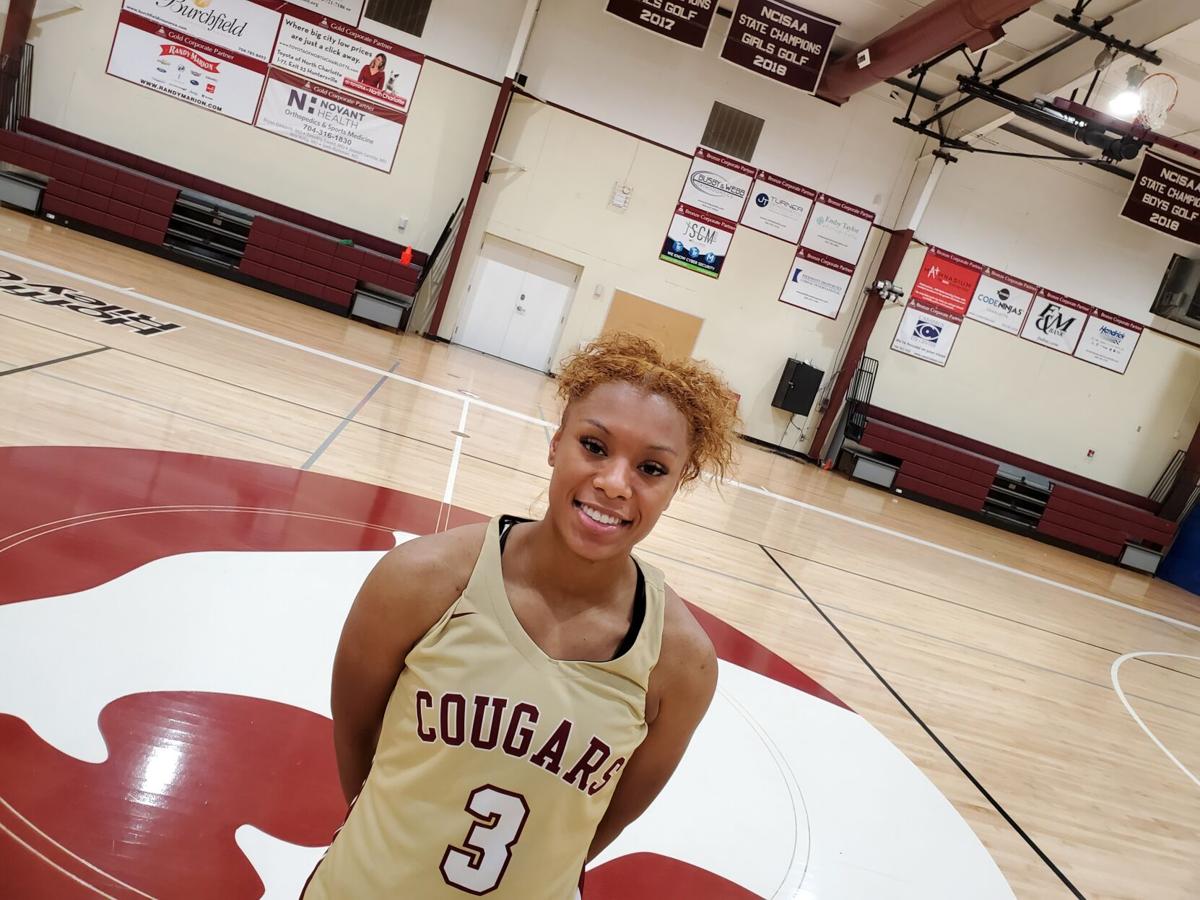 CONCORD – The biggest, best and most ballyhooed player on the team was also its most bashful.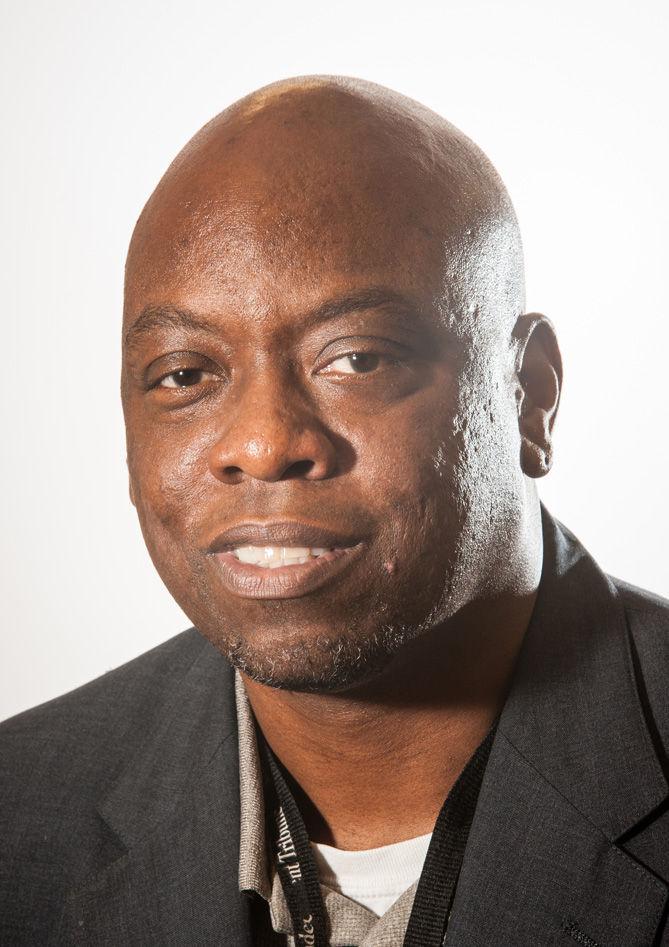 It was a contradiction, if there ever was one.
Here Reigan Richardson was, an amazingly talented athlete who was already one of the most recognized 10th-grade girls basketball players in the United States. She stood 6-feet tall, and every high school in North Carolina – probably every college here, too – would've loved to have had her gracing its campus.
But in the fall of 2018, Richardson had left an uber-successful Hickory Ridge program and taken her talents to the private world of Cannon School, which wasn't exactly a place known for its stellar girls basketball team.
In the 10 seasons before Richardson's arrival, the Cougars had experienced just one winning season – 2013-14, when they slid in at 12-11. Cannon was definitely fortunate to have a player of Richardson's magnitude on the roster.
Yet Richardson was terrified to say a word to anyone affiliated with the team.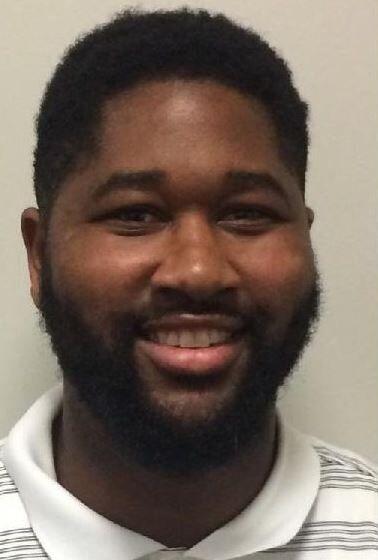 "When we got her her sophomore year, she was super quiet and shy," Cannon girls basketball coach Kelvin Drakeford said of Richardson. "She would barely speak. A couple weeks went by, and I was like, 'Does this girl like me? Is she going to enjoy it here?'"
However, Richardson's game did the talking for her, and what it was saying – screaming – was that she was quite comfortable in her new environment.
She was "must-see" every game. Despite the difference in talent, she shared the ball with her teammates. Part of it was her way of gelling with them, but the biggest part was that it was just the way she was as a player: She wanted everyone to look good.
Slowly, Richardson began to reveal more than her considerable basketball skills. She was smiling. She was talking. That turned into praising, directing, gently correcting her teammates.
And the results were undeniable.
That 2018-19 season, Richardson led the Cougars in every major statistical category and helped them reach the playoffs for the first time since 2013-14.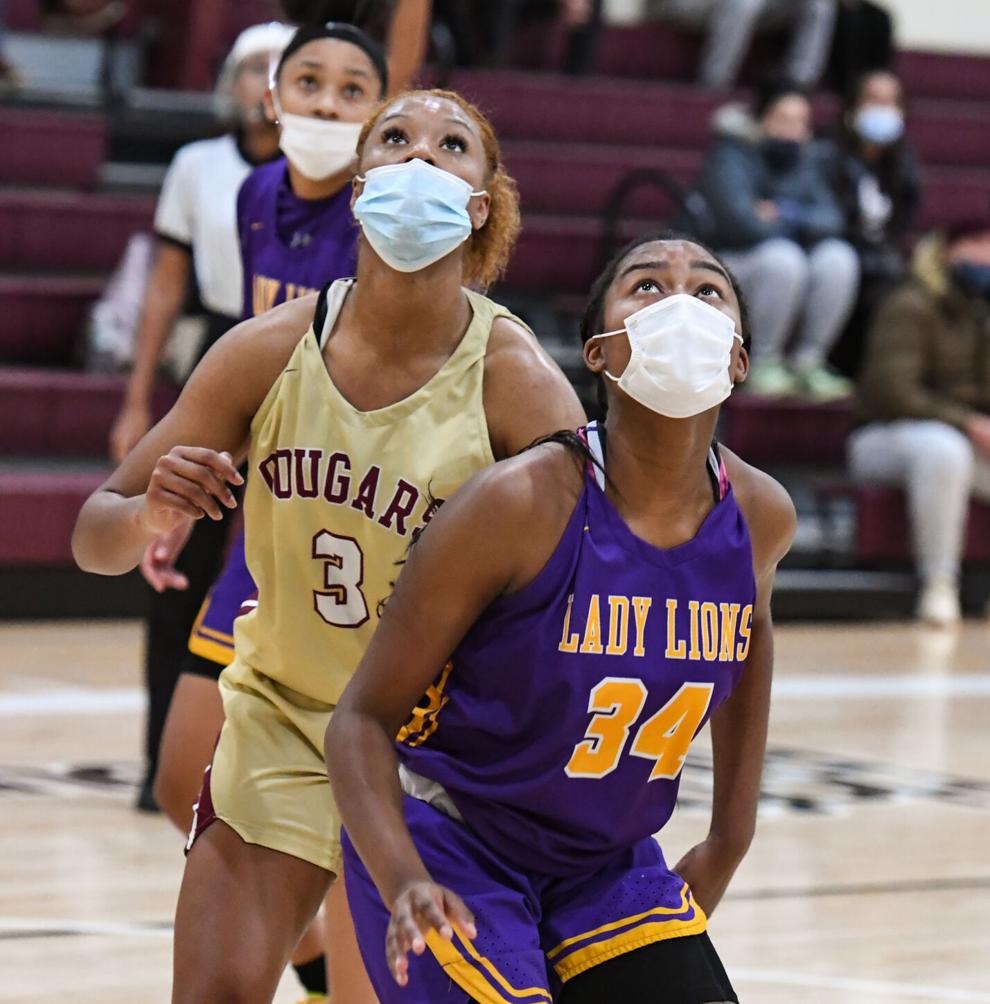 She was definitely a Cougar now, and the program was better for it, and it began a run of high-level play that continues today, with once-struggling Cannon now having an honest-to-goodness chance to win a league title. And perhaps more.
Now, it seems like eons ago that Richardson was a soft-spoken player in a beleaguered basketball program.
These days, Cannon is one of the best teams in the Charlotte Independent Schools Athletic Association and also the state. Heading into Tuesday, for example, the Cougars had already won four of their six games while playing a challenging non-conference schedule.
No one comes into the Cannon gym now and expects the girls game to only be a necessary evil before the highly regarded Cougar boys take the floor. The Cannon girls are an action-packed club that threatens to win each night.
Richardson, of course, is a big reason for the transformation, and people far and wide know that.
Drakeford took over the program the year before Richardson arrived, and he had big dreams. He, too, knew what Cannon used to be, and he was determined to change it. His first season, the Cougars finished 4-15, which actually surpassed the previous year's win total by three games, and they'd come close in several contests.
A few small improvements, and the Cougars would eventually move to a higher level.
Then again, one major improvement – like adding a nationally ranked college recruit – would really expedite the process.
"I think getting a player like Reigan Richardson has helped tremendously," Drakeford said. "I think we were OK; we had some good players and good pieces. I think we needed a go-to player like Reigan, who has helped other people get better.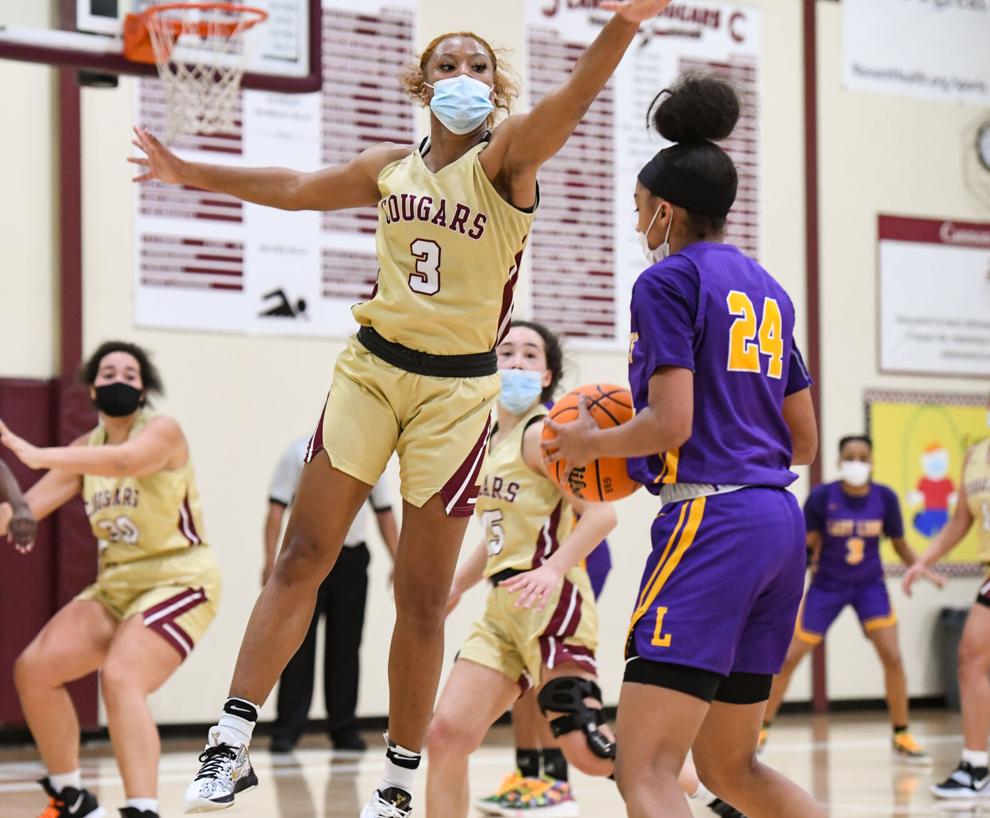 "Now, people think Reigan Richardson, they think Cannon, which ultimately, people are like, 'What do they have going on over there?' And some become interested in the school.
"It's been huge for our girls program. The thing was essentially dead before we got it. In our first year, we had 15 girls come out. And then Reigan came the second year – the twins, Gabby and Zoe Edwards came over as well. From there, it's just taken off."
When Richardson arrived on campus for the first time, her reputation on the hardwood preceded her. Ever since she gave up soccer and began taking basketball seriously in middle school, she's been one of the highest-rated girls players in the United States.
Of course, the team-focused Richardson, downplays how good she was at an early age.
"I wouldn't say I was that good," she said sheepishly. "I guess I was OK for that age."
The facts tell a different story, though. Coaches from various AAU programs began courting her. Eventually, so did the ones in college.
Truth is, not many kids receive scholarship offers from Division I colleges before they ever set foot in a high school classroom. But Richardson did when the University of Georgia said it wanted her to play for the Bulldogs.
"When I first got that offer from Georgia in eighth grade, I said, 'Maybe I can play at the next level," Richardson recalled. "So I really took it seriously from there."
It was then that Richardson realized she wasn't the average teenage girl.
Instead of summers spent mostly hanging out at the mall or relaxing on the beach, she was often in steamy gyms with high-tops laced tightly, waiting to play her third game of the day. When the games weren't going on, there was training to do. She had to work on her game because she was driven to climb the rankings and get even better.
Richardson had always been tall for her age, but she knew that wouldn't take her as far as she wanted to go in a sport like basketball, where the tallest athletes loom. She wasn't satisfied with dominating at her level because of her height and jumping ability. So she did more.
She worked hard at strengthening her weaknesses. She imagined what her basketball role models – Kevin Durant and Candace Parker -- would do to get better. She was on a mission.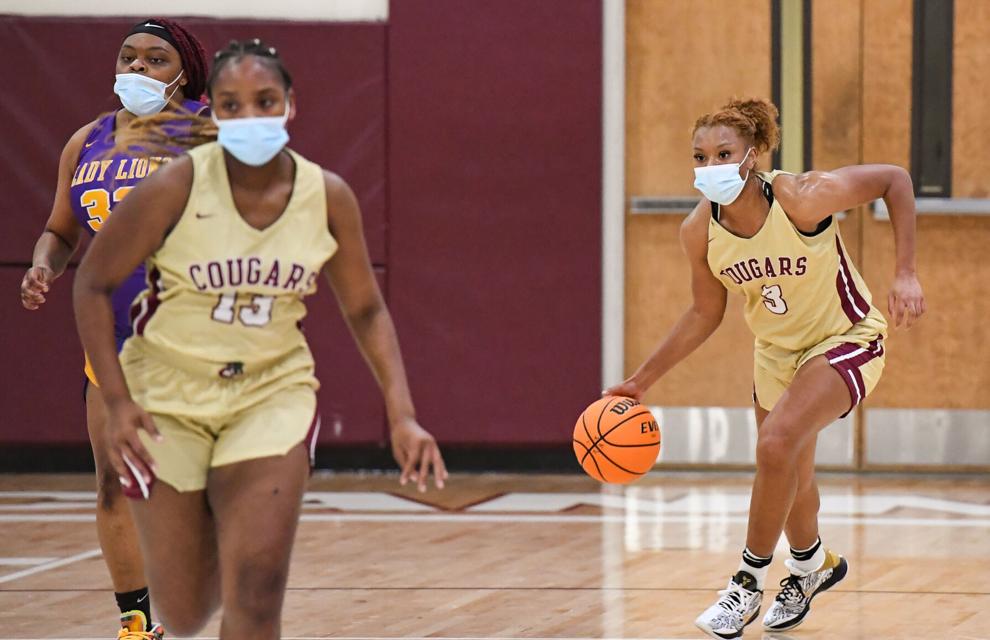 "I had to start focusing on my ball-handling because I knew I wasn't going to be that tall, compared to everybody else," Richard said. "I spent at least 10 or 15 minutes a day dribbling, whether it was in the gym or at home in the garage. Just taking the time to develop my handles."
By the time Richardson enrolled at Hickory Ridge as a freshman, she was one of the best on a Ragin' Bulls team that owned the Southwestern 4A Conference and was chockful of college prospects.
Playing both guard and forward, she averaged 11.3 points, five rebounds and two steals for a Hickory Ridge squad that finished 26-2 and reached the second round of the always-tough 4A state playoffs.
Richardson would be the only ninth-grader to make the all-conference team that year.
But once again, she downplayed her high level of play.
"Honestly, I didn't think I was that good my freshman year, just because I kind of played down low mostly, not on the wing," she said. "But knowing that I got all-conference, that was kind of big for me, coming from playing down low. I knew the sky was the limit once I started developing my outside game."
So Richardson worked more on her jump shot, combined with the dribbling drills. And that spring, she decided to transfer schools. With several options at her disposal, she decided Cannon would be her destination.
"Coming to Cannon, I felt like it was the best decision for me," Richardson said. "When I was at Hickory Ridge, I kind of sat back. But coming to Cannon, I really had to step up and be a leader. I had to lead the team by example and also be a vocal leader."
That, of course, didn't come easily in her new environment.
"I was always nervous to speak up, but that's been developing over time," she said with a smile. "I think I'm kind of getting better with that. I'm a laid-back kind of person."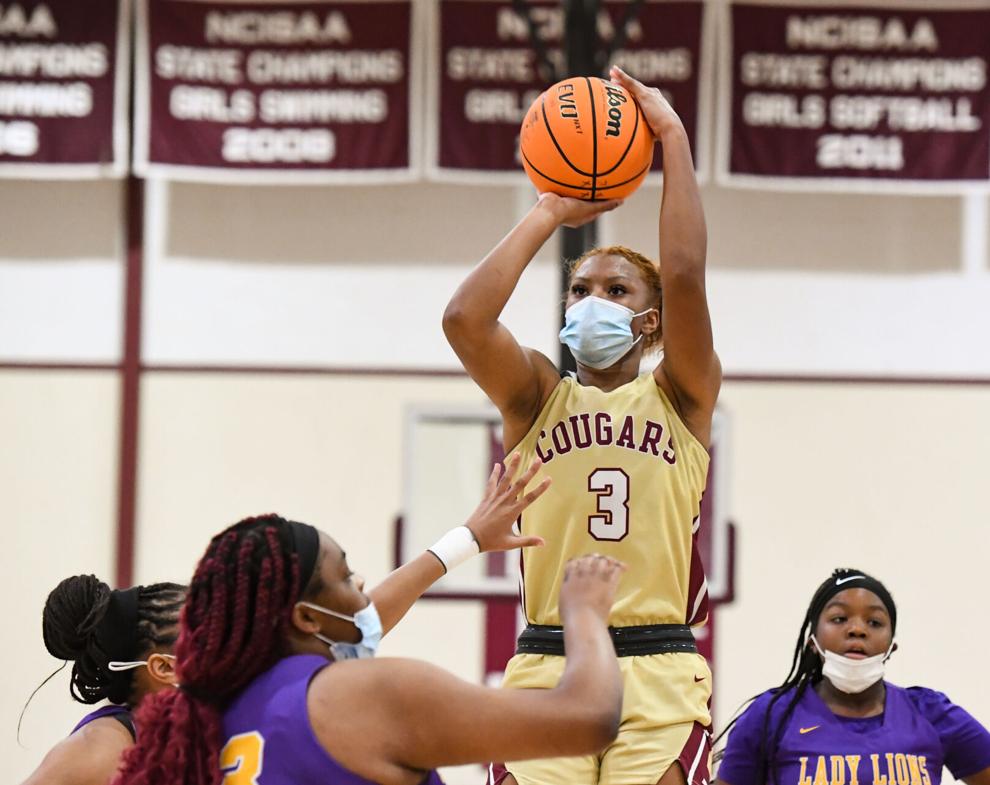 When asked where her quiet nature comes from, Richardson laughed heartily.
"I don't know!" she said, shaking her head. "Because my mom, she's very outspoken. I'm very much the introvert, but my mom is the extrovert."
But Richardson definitely inherited one of her mother's qualities: the ability to ball.
Richardson's mother, Angelina McCall, played the sport in college at USC Upstate and still follows the game closely. Richardson's father, Mandel Richardson, excelled on the hardwood, too, as a high school player in South Carolina, so this seems like the sport she was born to play.
Richardson said she began truly shedding her soft-spoken approach with her team heading into her junior year at Cannon.
"My sophomore year, we had two seniors that kind of stood up as our leaders, and I kind of took what they had given us and implemented that into what I was doing," she said.
It was also about that time that Richardson's college recruitment soared even more. She had begun playing on a travel squad called Team United, then led by Cannon assistant Ashley Rivens (now the director for Team Curry).
"Coach Ashley instilled a tremendous amount of confidence in me, so that's kind of where I took off," Richardson said.
She had been popular before, but now when Richardson walked into gymnasiums, she could see and hear people whispering about her. She was always the player to watch, the player the other team wanted to stop.
Even for someone who'd been receiving attention from the masses since she was in middle school, Richardson was taken aback.
"Honestly? I was just like, 'Wow! People do know me,'" Richardson recalled. "I was always like, 'How do they know me?' I guess my name was just out there because Coach Ashley and Coach Drakeford were putting it out there.
"I would be like, 'Why is everybody looking at me?'" she added with a laugh. "I was just like, 'I've got to stay focused on the game or whatever I'm doing. I've just got to stay focused.'"
One of the things that allowed Richardson to remain so focused was adhering to the advice her mother gave her years ago. She'd heard it many times, and now, with her profile skyrocketing on and off the court, it was definitely time to practice it.
"My mom's always told me, 'People are watching you, so you've got to always leave a good impression and not let outside people bring in negativity,'" Richardson recited.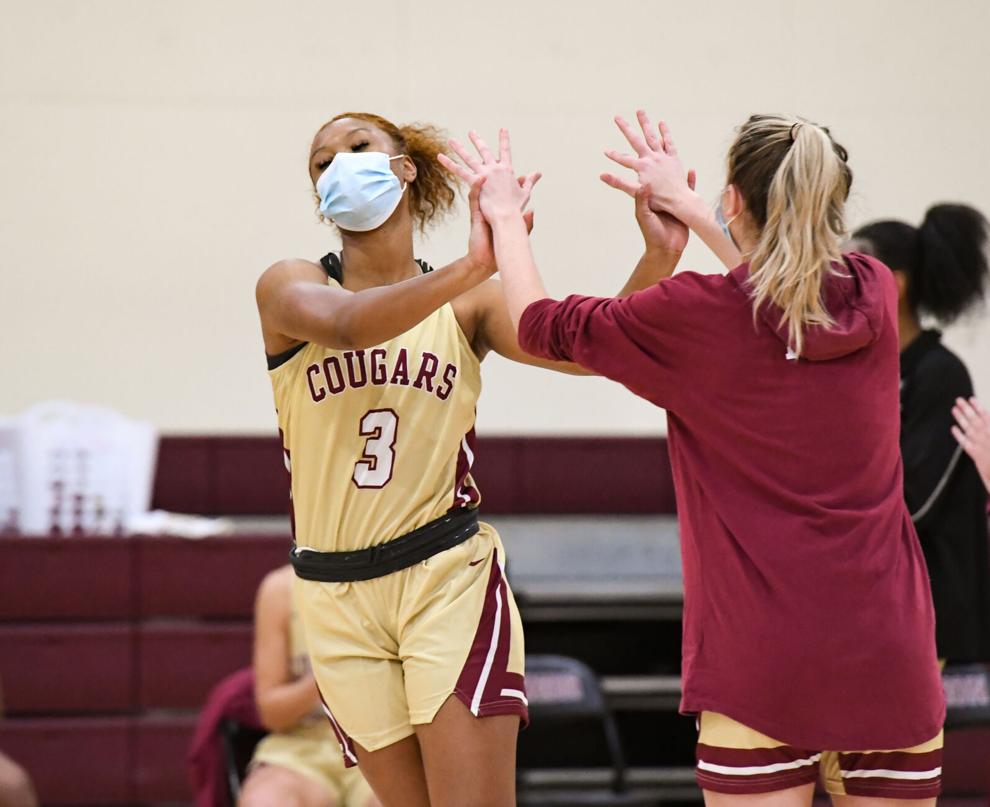 She did, and she more than lived up to the hype. Additional college scholarship offers poured in. Richardson didn't flinch with so many eyes upon her; she embraced the situation, and she carried that momentum over to her Cannon team that winter.
During the 2019-20 campaign, Richardson registered 23 points, eight rebounds, 3.3 steals and 2.4 assists per game. She, of course, made the NCISAA All-State team, but she also landed a spot on the coveted Associated Press All-State squad, which is particularly impressive because it includes players from both public and private schools.
And Richardson didn't just post empty statistics that failed to lift her team.
The Cougars finished with a 17-9 overall record and went 8-2 for a second-place finish in the conference. They went all the way to the NCISAA quarterfinals before losing to conference foe and eventual state champion Charlotte Providence Day.
Cannon girls basketball officially was a force to be reckoned with.
"She's drawn a lot of attention to the school, which is a plus," Drakeford said. "But the best thing about her basketball game is she makes her teammates better. She holds them accountable, but she puts them in position to be successful. She's not a selfish player at all.
"There are times I want her to be more aggressive, but you can't be mad at someone who wants to make their teammates better.
Earlier this year, Richardson finally focused on herself: She made her college choice.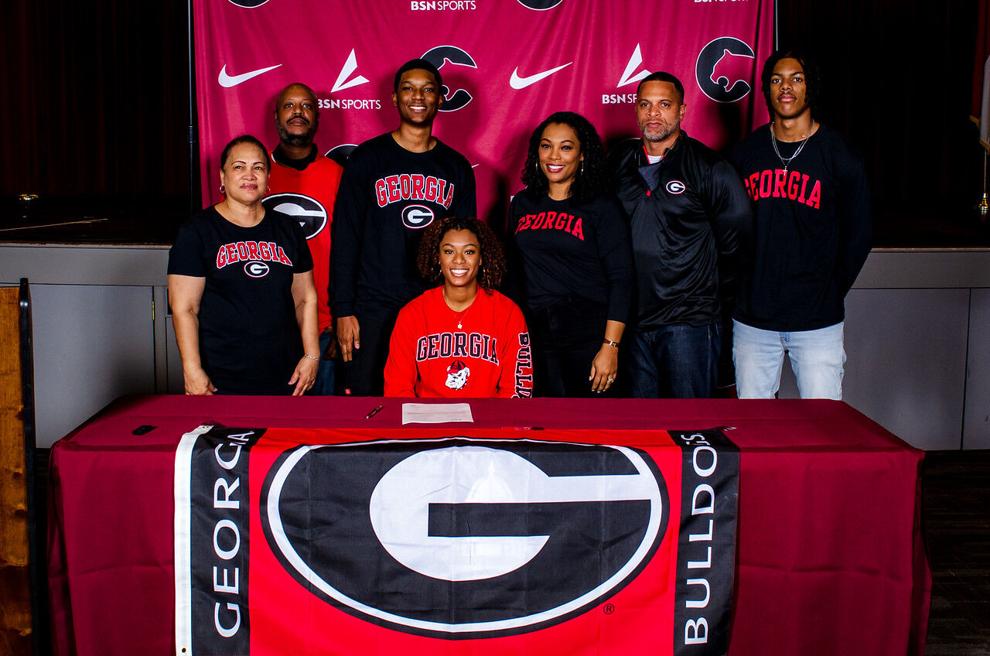 She narrowed her list of school to North Carolina, Georgia Tech, Virginia, Virginia Tech, Mississippi State and the school that first recruited her and made her change her approach to becoming a better player, Georgia.
She was flattered by all the interest over the years, but she ultimately chose the school that had her heart the whole time.
"Georgia has been with me throughout the years," Richardson said. "After they offered me in eighth grade, they were consistent with me throughout that whole recruiting process, and we built that relationship. That relationship is what really brought me to my decision.
"It was tough having to do all the (recruiting) calls at one point. I kind of knew where I wanted go. I just wanted to make sure that it was the one. One day, I just said, 'Mom, I want to make it official.' And it was that night that I made it official.'"
With her college decision behind her, Richardson is focused on guiding the Cougars to championships at the conference and state levels. This season, she's been even better, averaging 23 points, 10.8 rebounds and 4.7 assists each outing.
She's also currently ranked the 34th best overall player in the Class of 2021, according to HoopGurlz.com. She is one of only four girls from North Carolina to make the Top 100.
Richardson's often showcasing her entire tool box of skills with the Cougars this season, whether it's rising above a crowd for a deadly jump shot, deftly driving past defenders for layups or kick-out passes to open teammates, or blocking shots (1.2 per game) and otherwise wreaking havoc (4.2 steals) on defense.
And then there are those impressive dribbling skills, which are rare for a guard her size, at least at the high school level.
But just because Richardson is driving the engine at Cannon doesn't she's afraid to let her teammates take the wheel.
Richardson shows extreme trust in her fellow Cougars, and they have responded.
A heady freshman, Maya McCorkle, is Cannon's second-leading scorer (10 points per game) and takes pressure off Richardson as a ball-handler and distributor.
Richardson has lofted the most 3-pointers on the team, but she also knows when to find the Cougars' most potent threats beyond the arc – Sydney Wood (41 percent) and Gabby Edwards (33 percent), along with Zoe Edwards and Jamyrah Cherry. And the future Georgia Bulldog also ventures inside to help Cougar "bigs" --- Anna Galloway, Seini Hicks and Cherry – grab rebounds, or she keeps them happy by planting perfectly placed passes to them in scoring position.
This, Richardson said, is the Year of the Cougar.
"Of course, I feel like we're going to be able to take it all the way this year," Richardson said. "It's going to take a couple of us – like me, for example – to step up and be that leader the team needs."
It's surprising to hear Richardson speak about outward leadership roles with such conviction, considering how reclusive she was when she first arrived at Cannon.
"She was that quiet," Drakeford recalled. "I think she and Coach Rivens having a relationship was good, but she was super quiet. But as she got to know the girls and the girls got to know her, now she's a big goofball."
Drakeford glanced over at Richardson and laughed.
"Once she got comfortable, man, she's been a joy and a pleasure," he added. "She was a joy and pleasure to coach before, but she's showing her personality, her leadership and communication skills now."
Still, Drakeford said Richardson's impact at Cannon goes far beyond the court.
"She's a great ballplayer and an even better person," he said. "I think she's grown a lot of relationships here at Cannon School. A lot of people are very fond of her, not just in the upper school but throughout. I think she's a great role model for the girls in the lower school and middle school to look up to and see what their future could be coming through Cannon."
Not too bad for someone who was afraid to speak up when she first got to the sprawling Poplar Tent Road campus nearly three years ago.
Now, Drakeford said, there is no doubt Richardson is a Cougar through and through.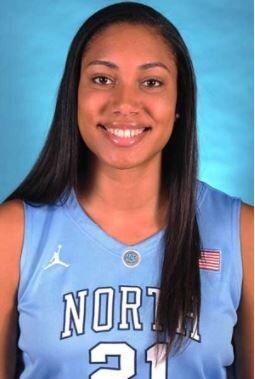 She joins former Cougars great Krista Gross (Class of 2009), who went on to play at North Carolina, as the two most prominent faces on Cannon's girls basketball Mount Rushmore. Richardson will be fondly remembered as the humble star who helped get the program back to respectability.
"I give Reigan credit," Drakeford said. "That was a big jump for her to leave Hickory Ridge to come to a team that was 4-15. And she just owned it. I think it took her a minute to realize that she has to be a dawg and be aggressive. But once it clicked, you see the finished product. And not even the finished product but the final product here at Cannon.
"I know she's going to have a great career when she leaves here. She'll go to Georgia and do some big things. Hopefully, we get to see her name in the WNBA or overseas."
Wherever Richardson winds up, she might not say much when she first gets there. As she's always done, she'll let her game do most of the talking.