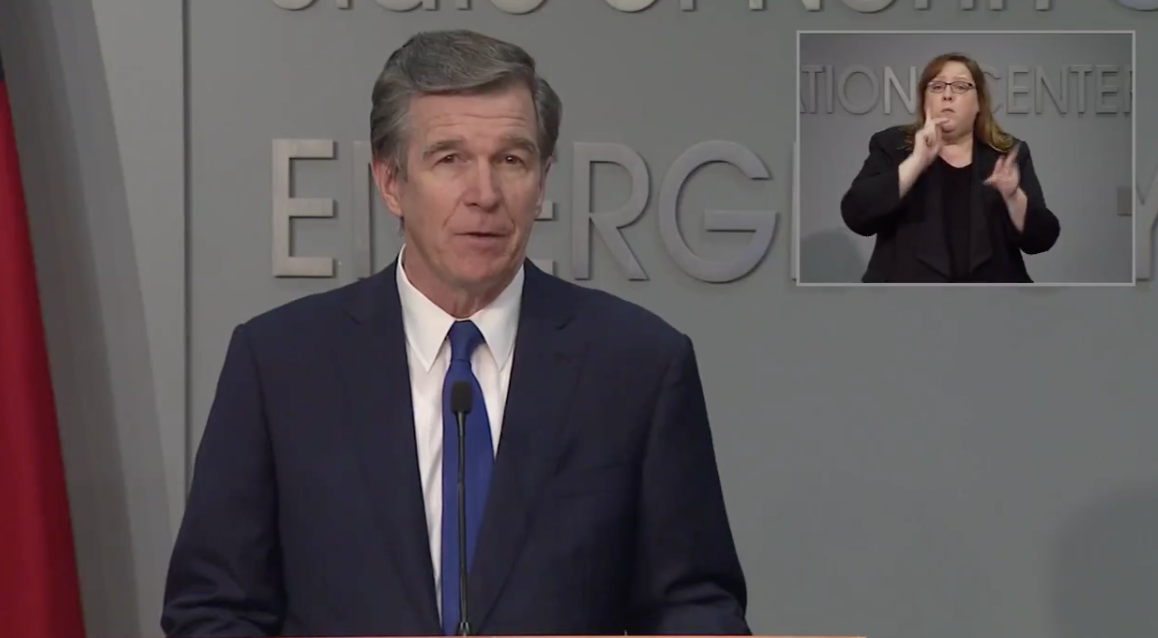 RALEIGH — Restaurants, salons and barbers can reopen Friday at 5 p.m. at 50 percent capacity as part of the state's move into Phase 2 of North Carolina's reopening, N.C. Governor Roy Cooper announced Wednesday.
The "stay-at-home" order has also been lifted, but the state has moved into a "safer-at-home" recommendation which encourages individuals to remain home when possible while teleworking is still advised.
While restaurants, salons and barbers may reopen, movie theaters, night clubs, gyms and fitness facilities will remain closed due to the significant risk of COVID-19 being spread there, Cooper said.
Mass gatherings are also still limited to 10 people indoors and 25 outdoors.
"Let's keep looking out for our neighbors," Cooper said. "Thanking our frontline workers. Getting some fresh air when we can. And working together to defeat this virus."
While the state moves into Phase 2 of reopening, Cooper and Secretary of the North Carolina Department of Health and Human Services Mandy Cohen caution that the spread of the virus remains a threat.
North Carolina's number of positive cases for COVID-19 continues to rise. However, Cohen said that is to be expected with the increased number of tests being done across the state.
The percentage of positive cases per number of tests performed has been going down, Cohen said, and the number of hospitalizations with COVID-19 systems remains flat across North Carolina.
Taking that into account, Cooper said the state moves into Phase 2 cautiously.
"Phase 2 is another careful step forward," he said. "Since we announced Phase 1, the state's overall key indicators remain stable. However, the increases in COVID-19 cases signal a need to take a more modest step forward in Phase 2 than originally envisioned."
Childcare facilities will also be able to enroll all children in Phase 2.
"I want to thank our childcare centers that have been open and providing this critical service," Cooper said.
Cooper also cautioned that if the state begins to see trends going in the wrong direction moving forward, North Carolina could take a step back in its reopening plan.
"As with previous orders, these restrictions are a floor," he said. "Local governments may enact more strict rules if health officials and local leaders believe it's in the best interest of their communities."
North Carolina entered Phase 1 of reopening May 8.
As of Wednesday afternoon, the state had 20,122 laboratory-confirmed cases of COVID-19 with 702 deaths and 554 people currently hospitalized, according to the NCDHHS.
Be the first to know
Get local news delivered to your inbox!