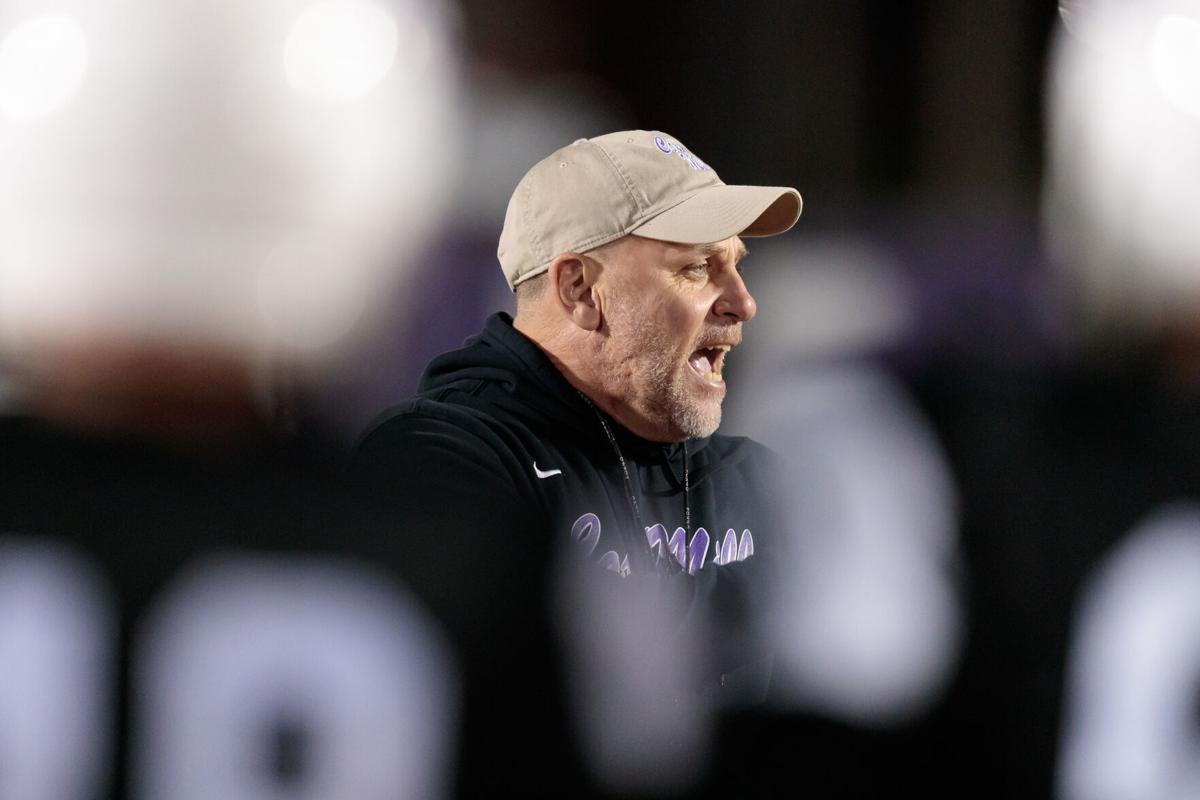 CONCORD – Some opportunities are just too good to pass up.
Former Cox Mill football coach Craig Stewart received one of those opportunities when St. James High School in Murrells Inlet, South Carolina, offered him a job earlier this month.
The offer, in addition to teaching, was to be an assistant football coach under Tommy Norwood, the Sharks' head coach.
In his first year eligible for retirement, Stewart decided to resign from his position at Cox Mill, which he held for seven years, and take the assistant's job at St. James.
"Things kind of fell into place, I thought it was a great opportunity, and I decided to take it," Stewart stated.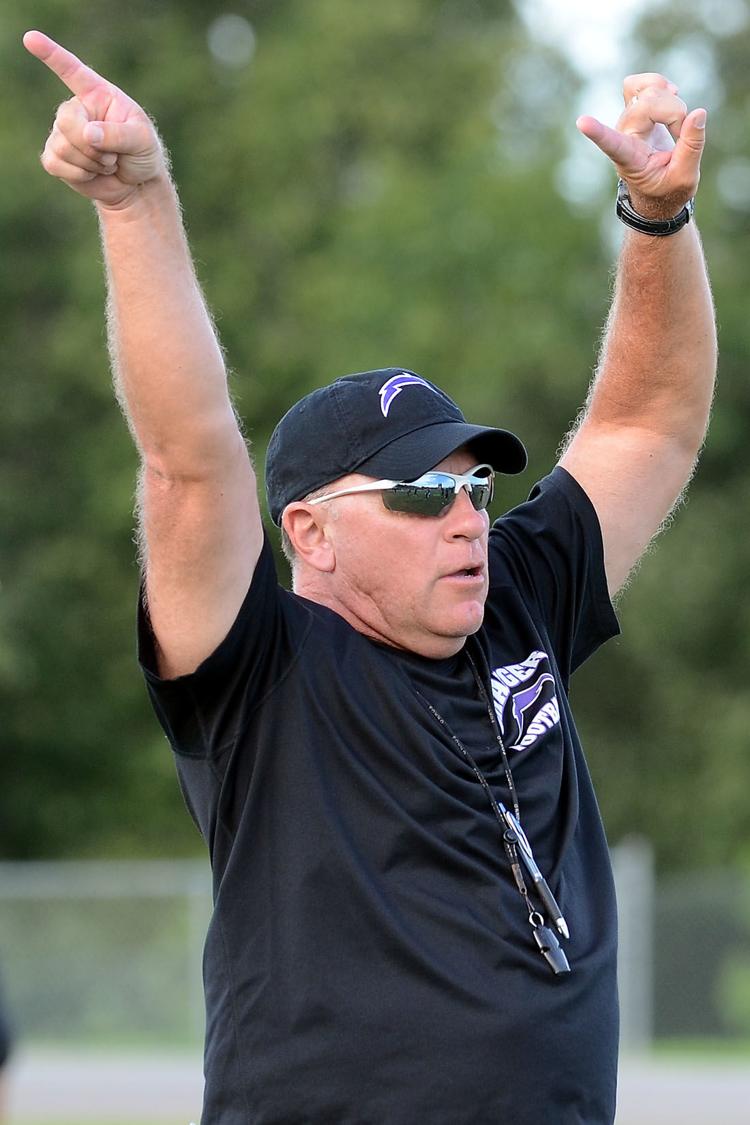 Why was this the perfect opportunity? For starters, he gets to coach at a school 6 miles from the beach.
"He always talked about wanting to go down to the beach," said former Cox Mill assistant Terrence Gittens, who took the top job at Monroe Parkwood last month. "He and his wife (Kimberly) talked about that, especially with having older kids."
Added Stewart, "I can still do something I really enjoy in coaching football and helping out young people, and I might as well do that here at the beach."
With Stewart's children (Alec, 23, and Matt, 20) having both graduated from high school, the coach felt there was no better time for him to make the move.
Aside from the surf and sand, Stewart found another reason to be eager to take the job: He could get back to the basics of why he started coaching in the first place.
"His goal was always to try to retire and find a job in South Carolina somewhere, not being a head coach, but being an assistant coach," said Brad Hinson, who spent several years working with Stewart as Cox Mill's athletics director before taking the job at Mount Pleasant last year. "I don't think he wanted the duties of doing the head-coaching role in another state.
"He loved being a head coach, but at the same time, being able to give up the reigns and just coach kids and be around them is something he loves, too," added Hinson.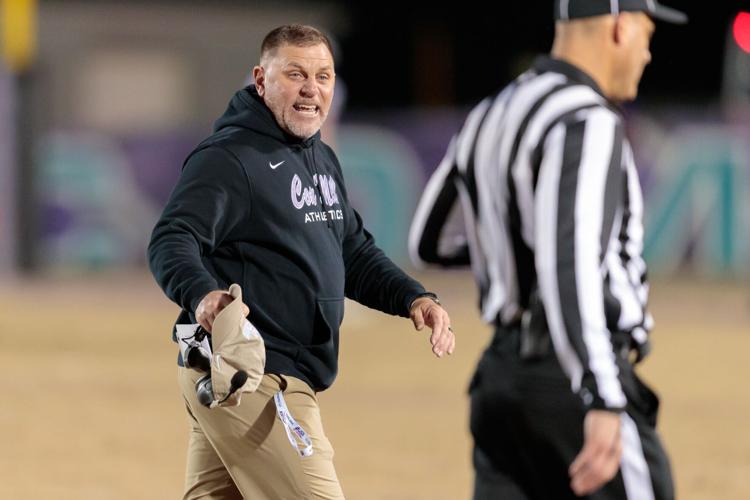 Stewart left no ill-will in his wake. Cox Mill AD Philip Davanzo III understood his decision and fully supported him in it. There are also was a sense of euphoria around the school after Stewart led the Chargers to their first South Piedmont 3A Conference Championship in school history in his final season.
"We sat down at the end of the year at our season wrap-up," Davanzo said. "I told him, 'You tell me what you want. I'm ride-or-die with Craig Stewart now, and you're going to guide this ship. If you think it's time to retire, we'll help you out.'
"He was going to dictate it, and he earned that right," Davanzo continued. "I'm super happy for him. I'm happy to help him get to where he needs to be, wants to be and deserves to be."
As far as coaching goes, Stewart brings a plethora of experience to the table. That is what excited St. James head coach Tommy Norwood the most about bringing him in.
"Here at St. James, this is a football program that hasn't had much history," Norwood said. "The school is only about 16 years old, and the most games they've ever won is seven. We needed to bring some people in who had some experience and were excellent role models for our kids."
With 29 years coaching and teaching in North Carolina under his belt, Stewart fit exactly what Norwood was looking for.
According to Stewart, he received a phone call from St. James Principal Vann Pennell asking whether Stewart would be interested in interviewing for the job. Within 48 hours, he had interviewed, been offered the job and accepted it.
In addition to coaching, Stewart will still be teaching. After spending his time at Cox Mill as a physical education teacher, Stewart will be teaching for St. James' Success Academy, which uses online learning to help tutor students on the brink of struggling academically. Stewart says this is similar to Cox Mill's YES Center.
Stewart's coaching role, according to Norwood, will likely focus on the offensive side of the ball, with a particular focus on the quarterbacks.
Regardless of what his role looks like, Stewart's old friend and former defensive coordinator, Gittens, believes St. James is getting one of the best.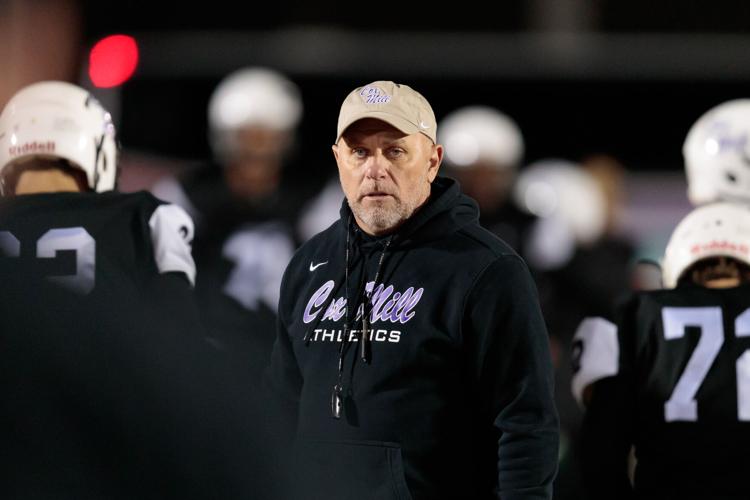 "I know he's an offensive guy, but he's so well-rounded," Gittens declared. "We were often shorthanded coaching, usually having more volunteers on the staff than paid coaches. He had to put himself on both sides of the ball. He did receivers one time, he would help with running backs, and one year he even helped me with defensive backs."
"The one thing that was really intriguing about him is how personable he is," Gittens continued. "You could talk to him about anything, and he would give us as assistant coaches the space to get our players ready. He wasn't a micromanager."
Davanzo shared a similar viewpoint after spending his first year as Cox Mill AD working with Stewart last season.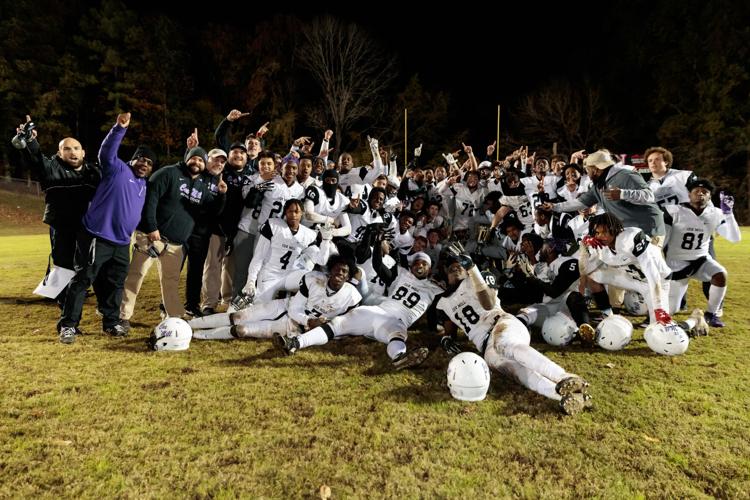 "When you watched him on the sideline, his demeanor and steadiness were great," Davanzo said. "You never heard anyone say a bad thing about Coach Stewart. When we stepped off the bus, we looked like a team. He did a great job guiding us to our school's first conference championship in school history."
As Stewart seeks to bring his winning experience to St. James, Davanzo hopes to bring in someone who can build on Stewart's progress. For now, Davanzo gets to be a little jealous of Stewart's new living situation.
"When we had our meeting, (Stewart) was sitting on the balcony overlooking the beach," Davanzo recalled with a laugh.