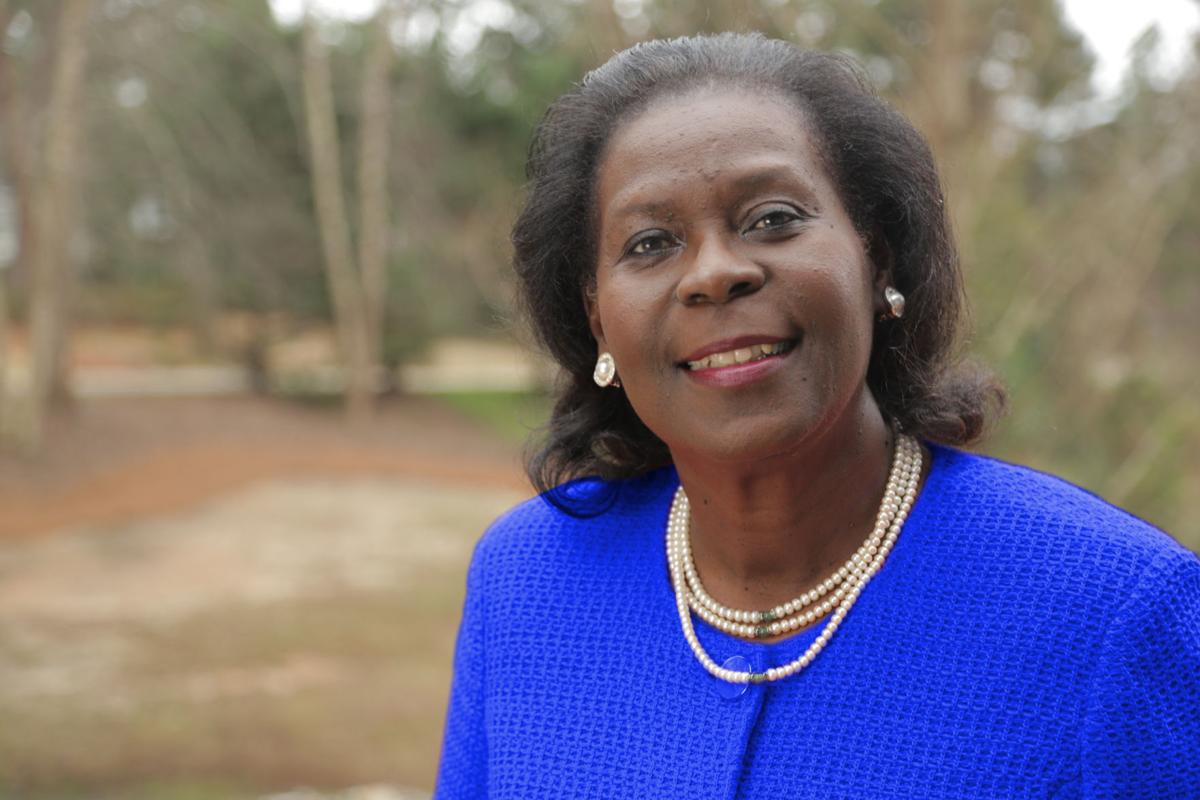 The Cabarrus County Senior Democrats will host their monthly meeting online Tuesday from 6:30-8 p.m. Normally held at Troutman's BBQ, this month the event will be hosted on Zoom. To register for the event, go to https://tinyurl.com/ccsdJune9.
This month, the featured speaker is a candidate for U.S. Congress, Justice Pat Timmons-Goodson. She is a civil rights leader and former North Carolina Supreme Court justice running for Congress to continue her outstanding career of public service. Timmons-Goodson grew up as the eldest of six children in a military family, and her parents taught her the value of education.
She earned her undergraduate and law degrees from the University of North Carolina at Chapel Hill and was among the first African American students to become a double Tar Heel. After law school, she oversaw district operations for the U.S. census during the 1980 count. She went on to serve as a Cumberland County assistant district attorney and worked for Legal Aid. At the age of 29, Timmons-Goodson became the first African American woman named in the 12th Judicial District of North Carolina. She was elected to three consecutive terms and was elevated to the North Carolina Court of Appeals in 1997. In 2006, she became the first African American woman on the Supreme Court of North Carolina.
Voters in the state ratified the governor's appointment in a statewide election later that year. She stepped down from the Supreme Court in 2012 and was appointed to the United States Commission on Civil Rights in 2014. In 2016, President Barack Obama nominated her to serve as a judge of the U.S. District Court for the Eastern District of North Carolina. The American Bar Association unanimously gave her its highest rating, but the Senate never acted on her nomination. Timmons-Goodson has been awarded the Order of the Long Leaf Pine, the highest award offered for state service, and the North Carolina Bar Association named her a Liberty Bell Award recipient.
Timmons-Goodson and her husband, Dr. Ernest Goodson, met as students at UNC. The proud parents of two adult sons, the family lives in Fayetteville, where they are active members in their church, First Baptist Church, Moore Street.
Timmons-Goodson is running for Congress to expand economic opportunity for hard-working North Carolina families.
"I wanted to be that lawyer that folks came to when they had a problem that they could not solve," she said of her decision to dedicate her career to helping others. As a graduate of a North Carolina public university, she is deeply committed to ensuring that every student has the opportunity to succeed.
CCSD President Vincent Vezza said Timmons-Goodson is a trailblazer who has broken down barriers throughout her career, and she credits her father for teaching her to resist the forces holding her back, and to instead focus her energy on moving forward. She believes that each generation is charged with strengthening America and continuing its centuries of progress, and she has worked tirelessly to fulfill that duty as an attorney, judge and member of the United States Commission on Civil Rights.
"Our board recognizes the special threat that COVID-19 poses for our age group," Vezza said. "Until restrictions are fully lifted, we live in a world where virtual gatherings are now the norm."
Vezza said that during this election cycle, the senior Democrats are co-sponsoring the virtual venue with the Cabarrus County Democratic Party, the Cabarrus County Democratic Women and the Young Democrats of Cabarrus County. "As much as we miss meeting in person over good food and refreshments, this online alternative allows this democratic coalition to greatly expand our reach to an audience eager to hear from candidates," Vezza said.
"In this time of pandemic restrictions, strained health care delivery, economic retrenchment and civil unrest, we desperately need to hear a message of hope for our county, state and nation. To that end, we ask candidates to share their vision and plans for a better future," he said.
Be the first to know
Get local news delivered to your inbox!